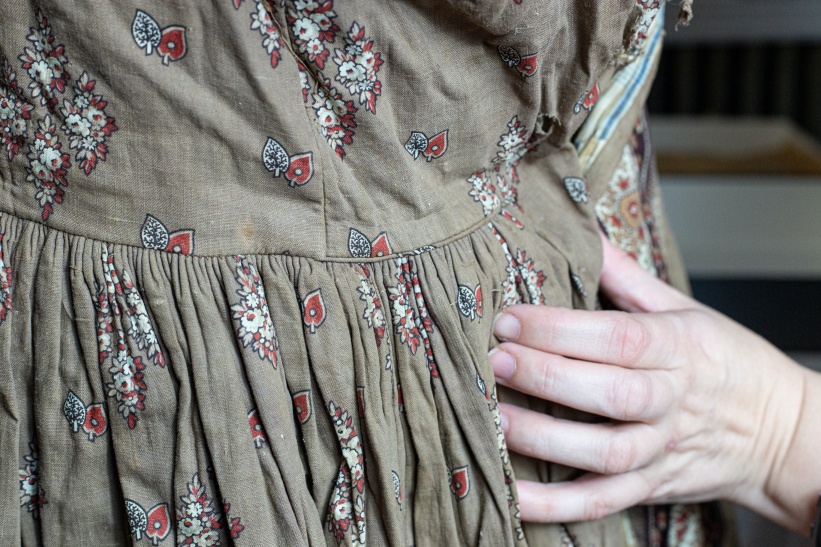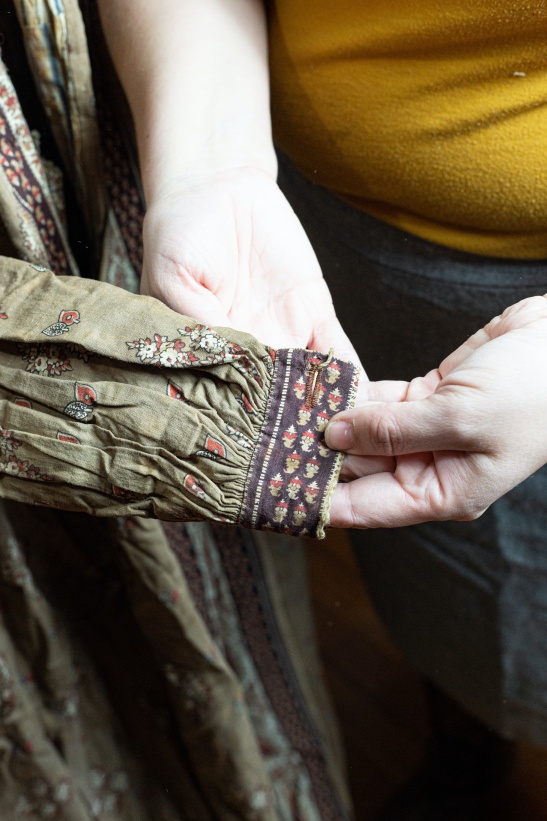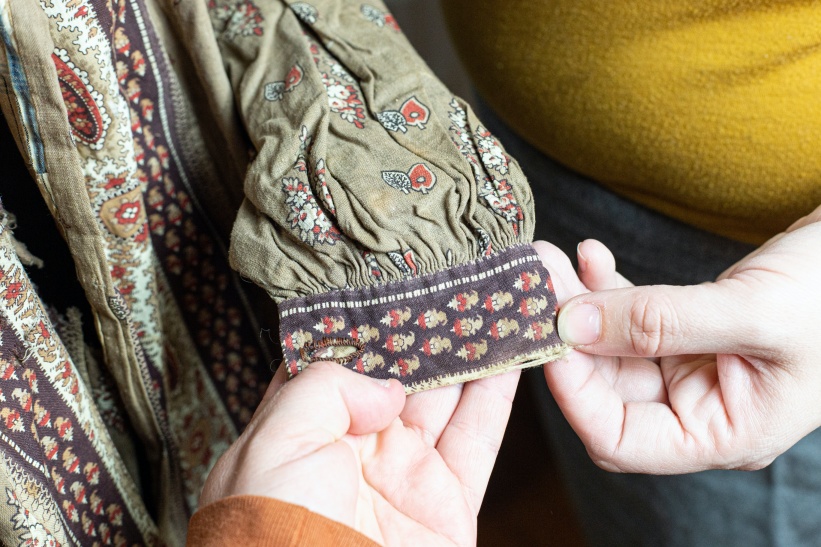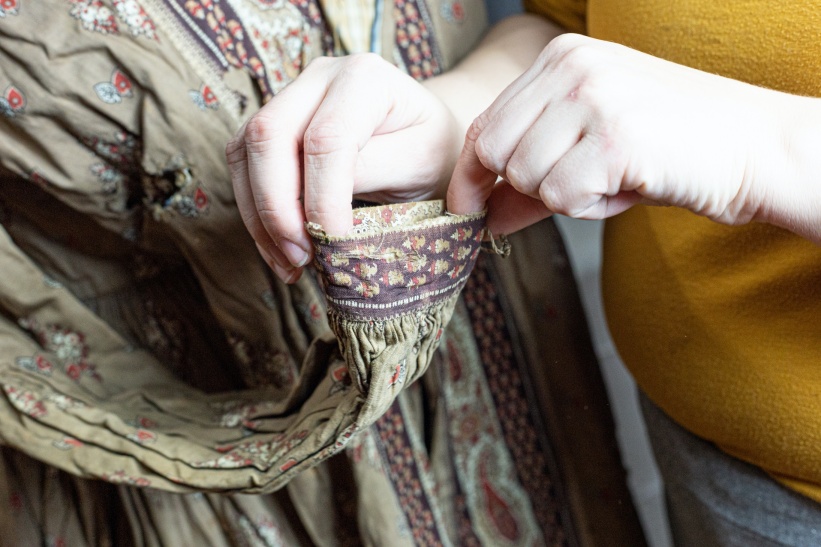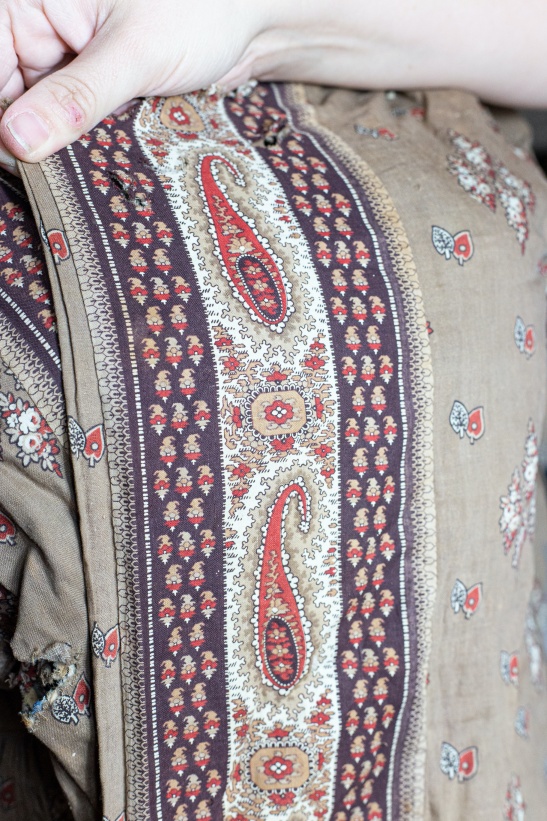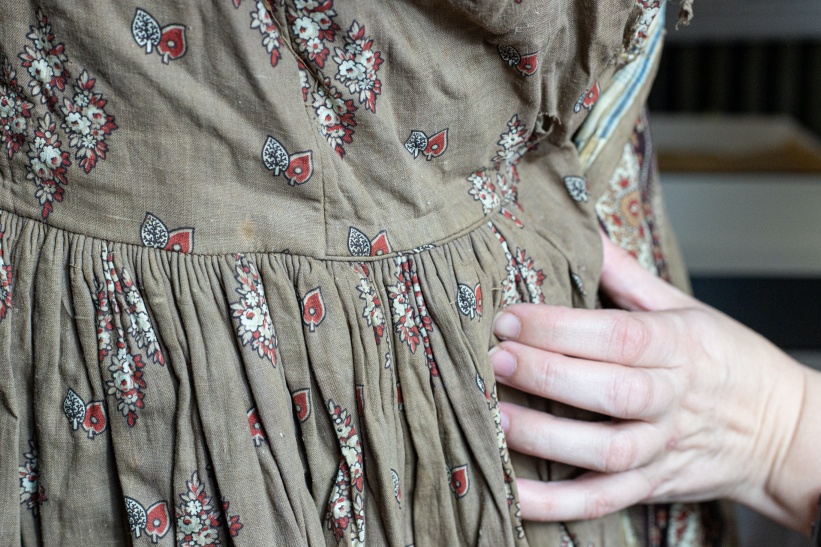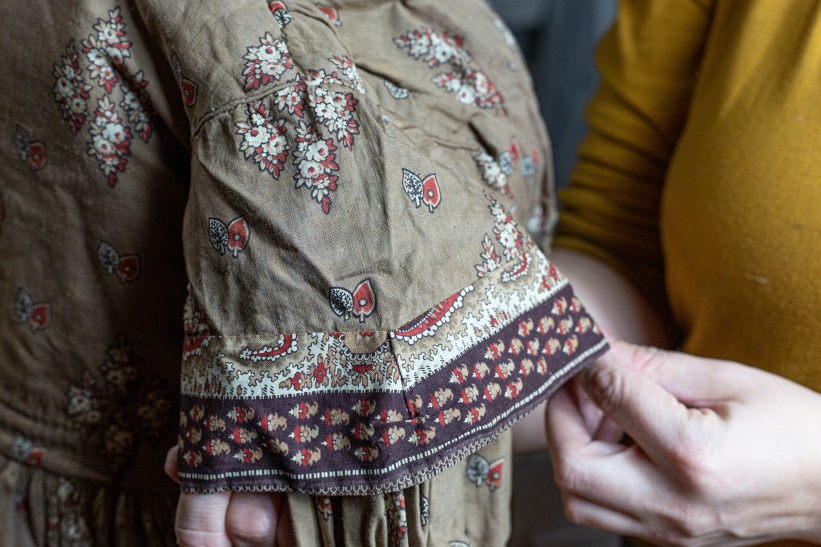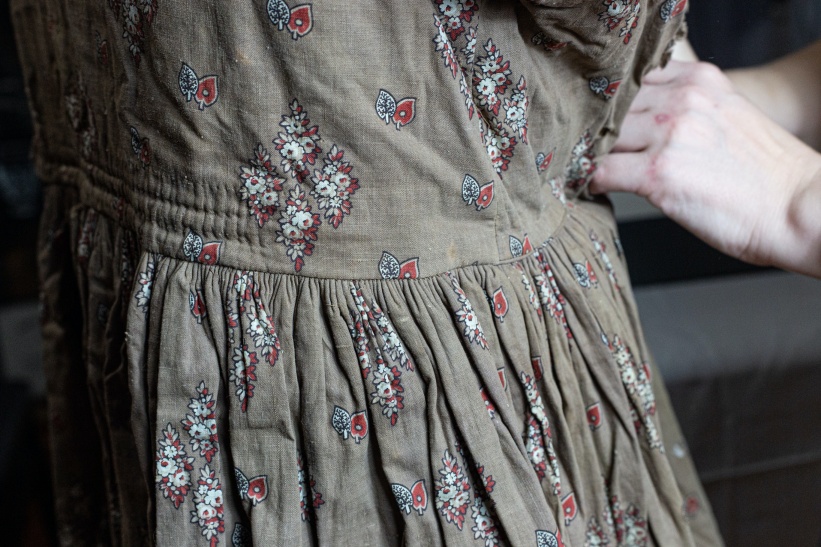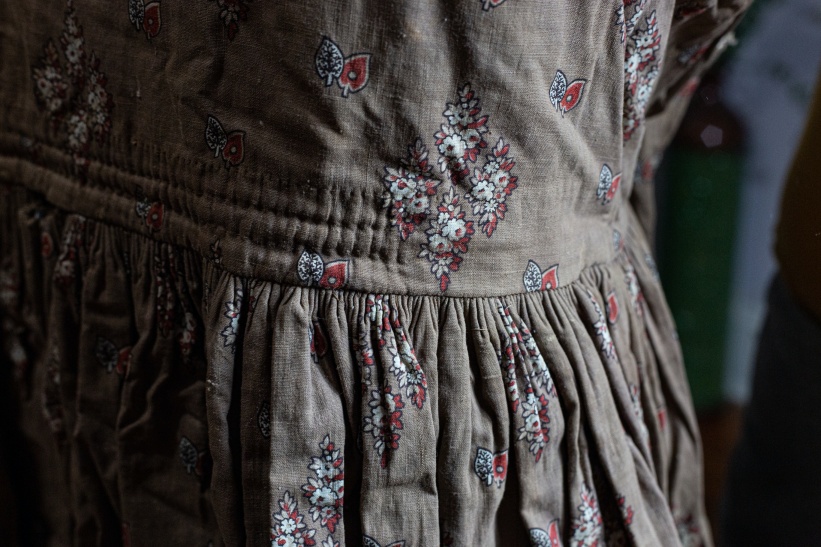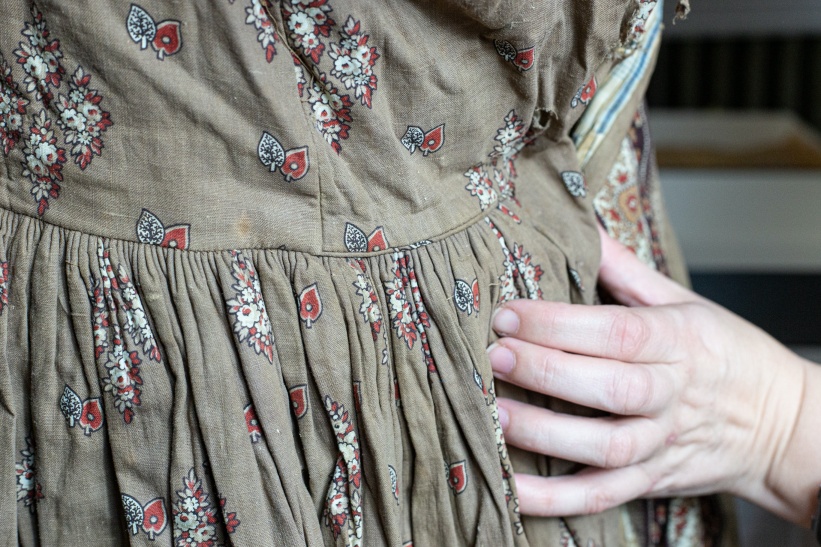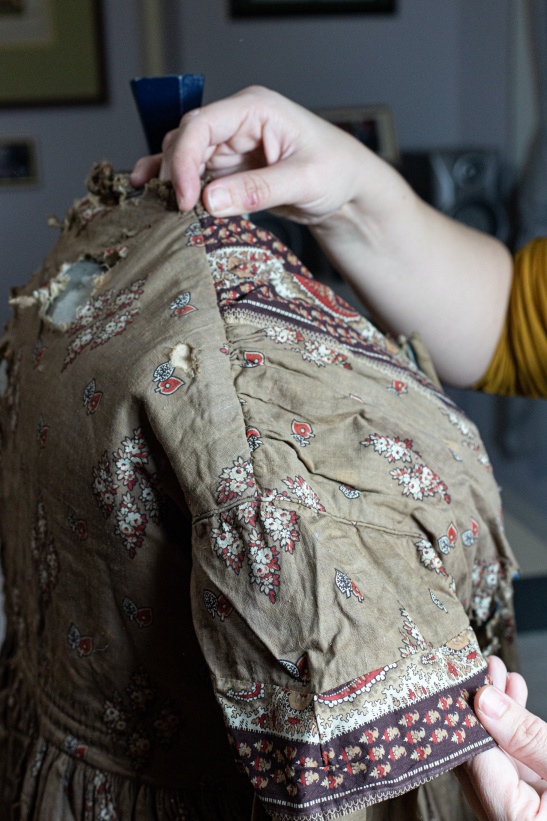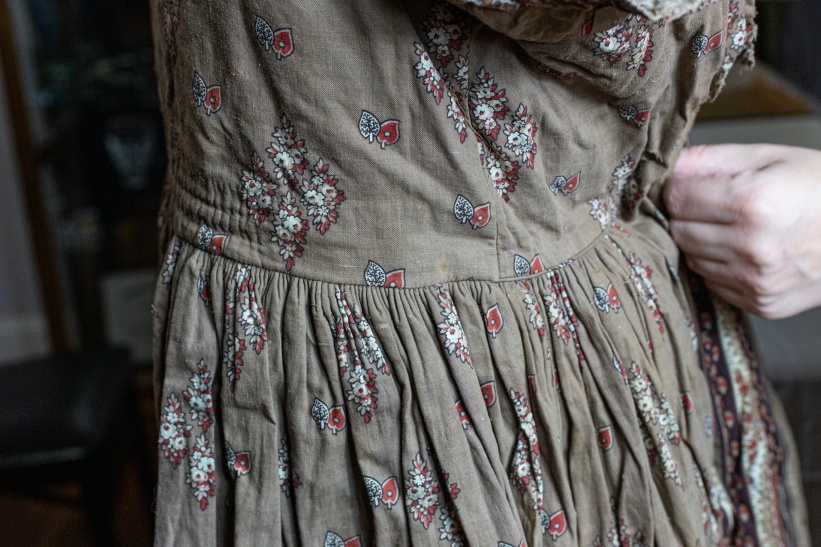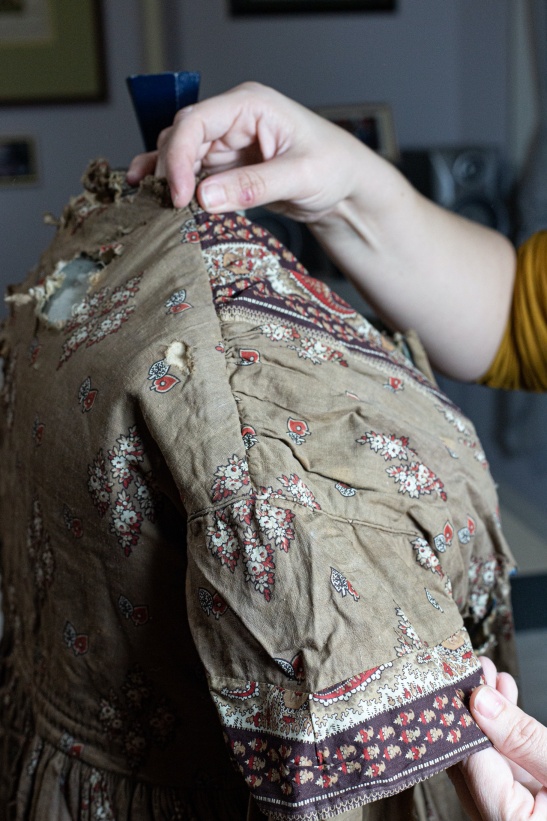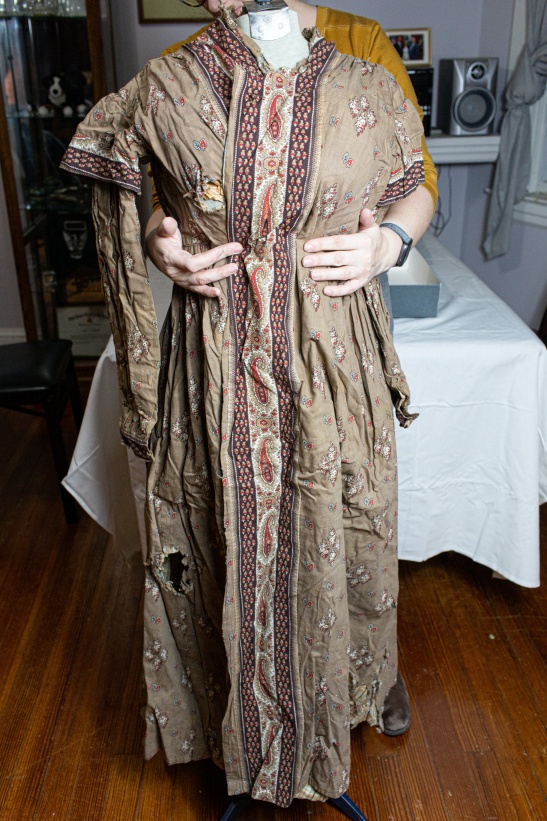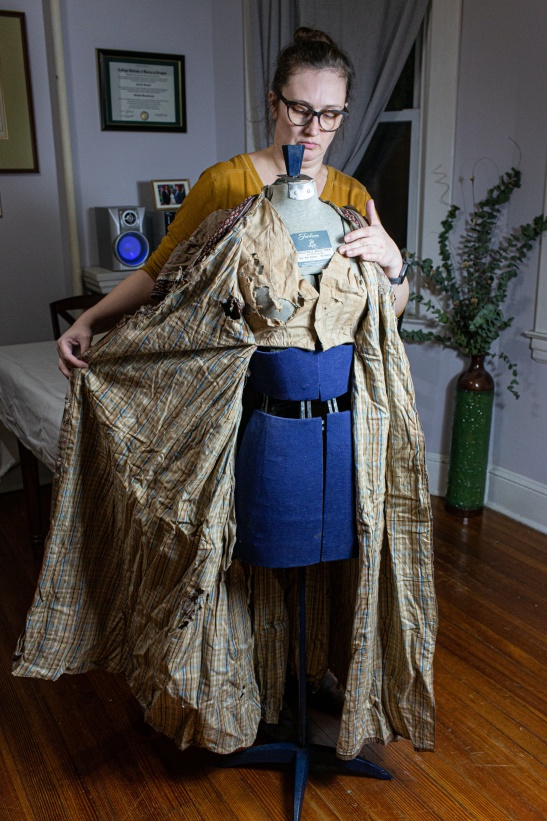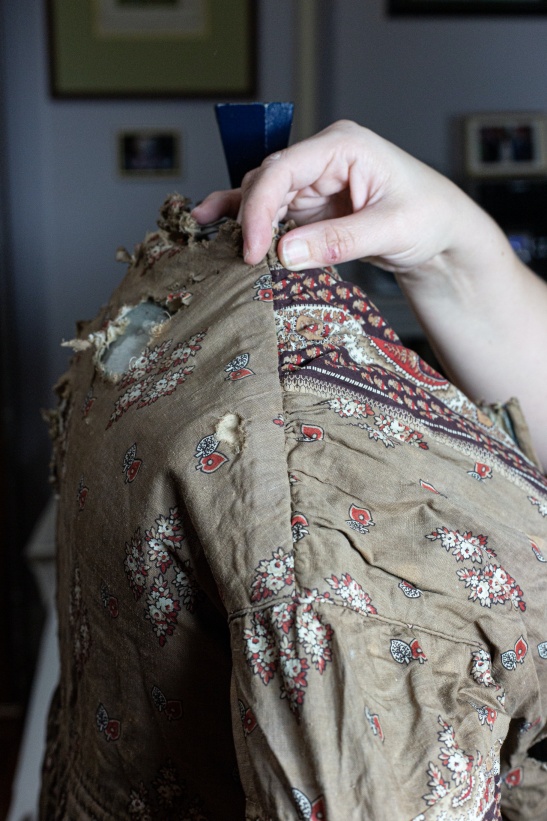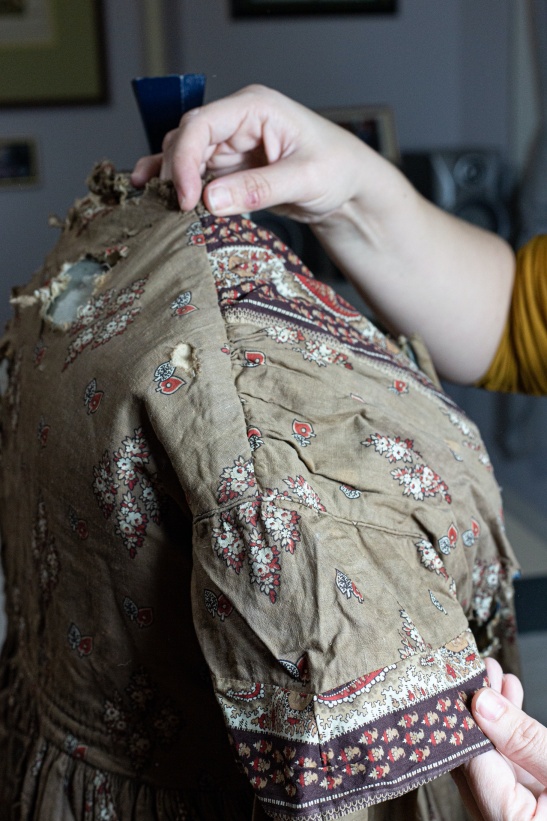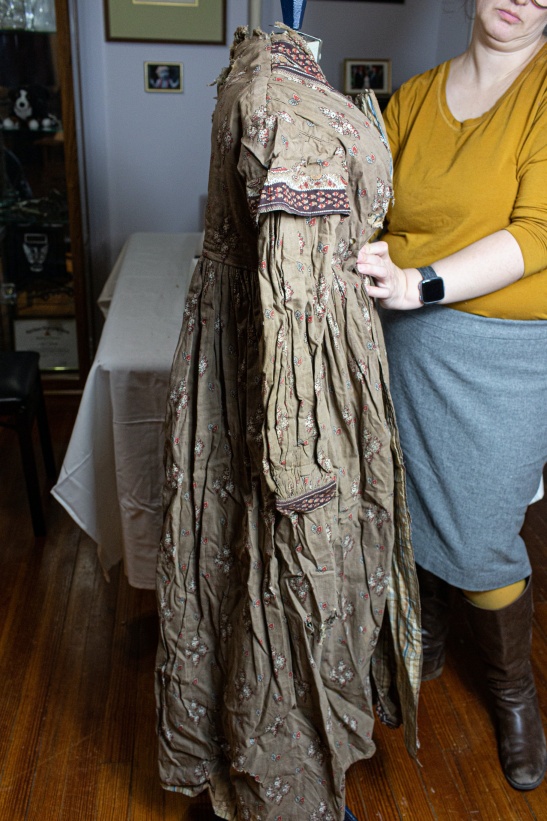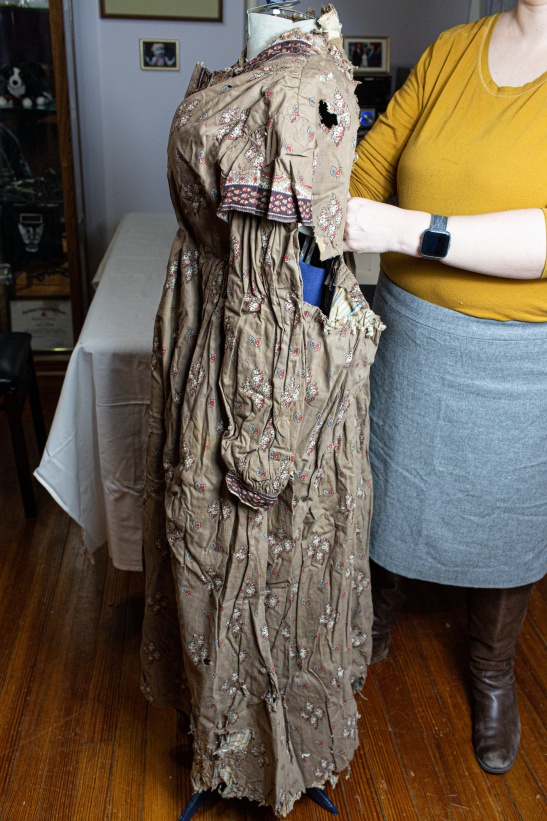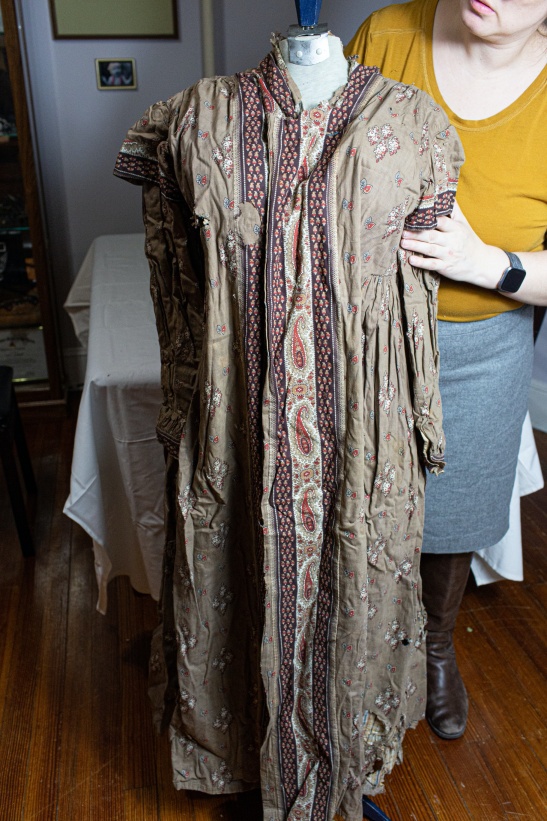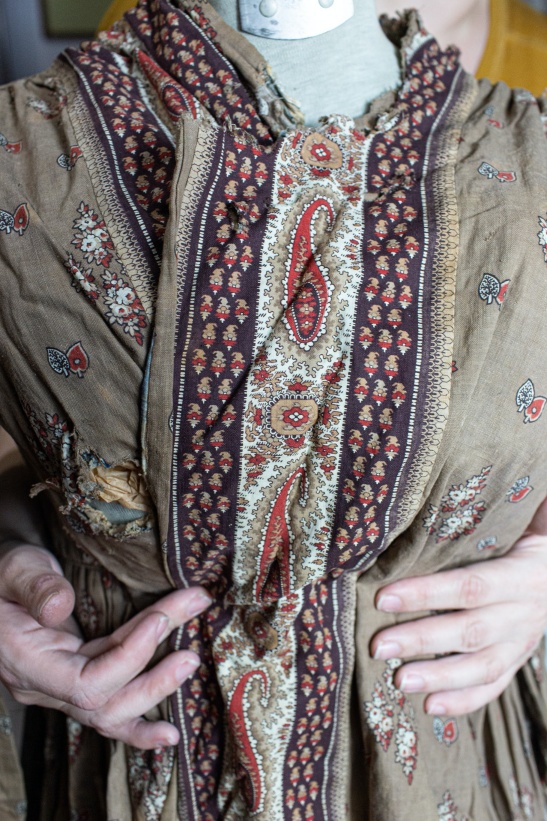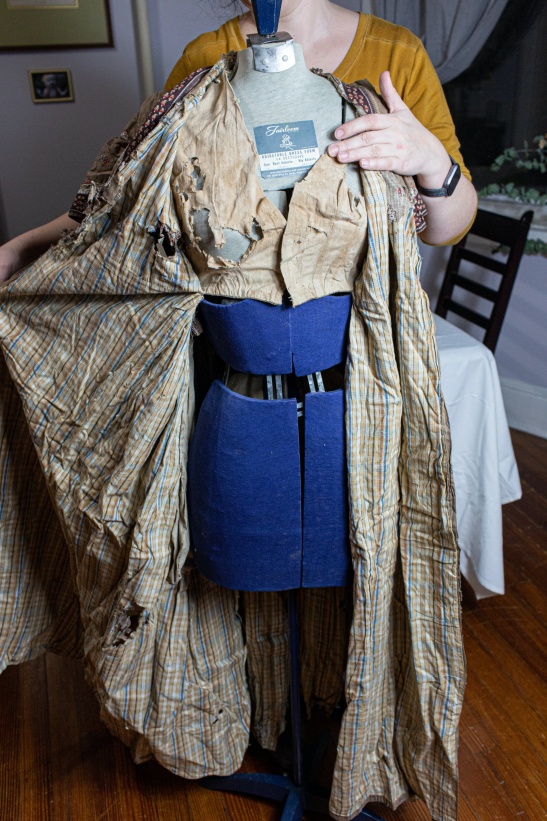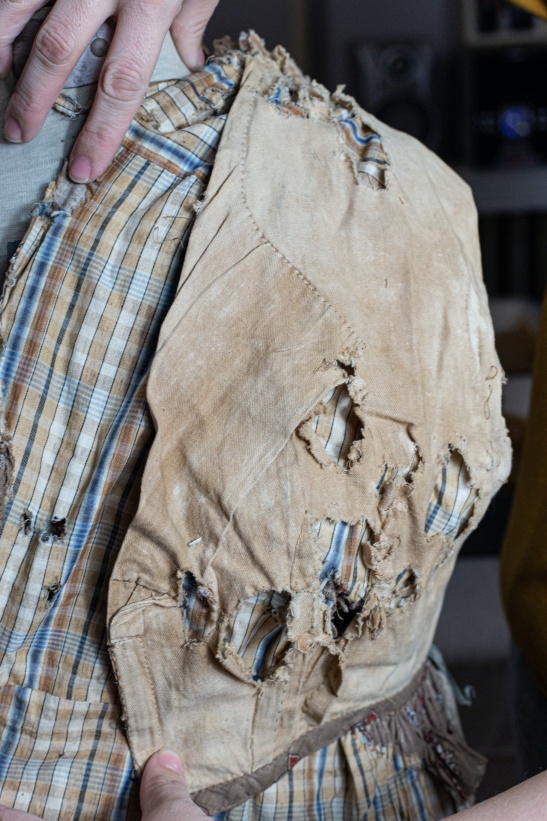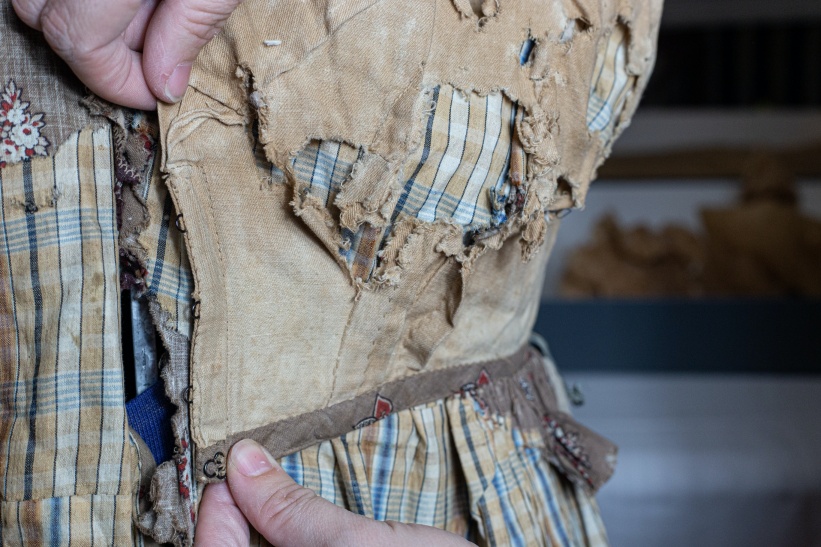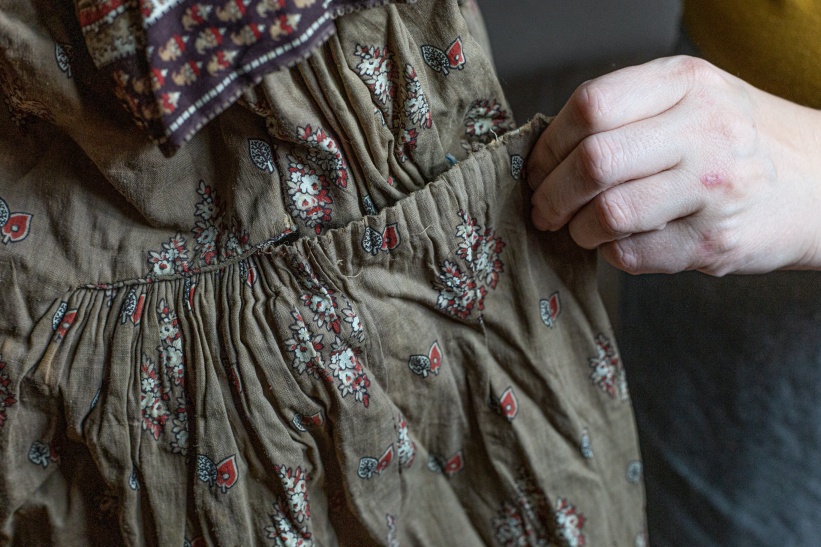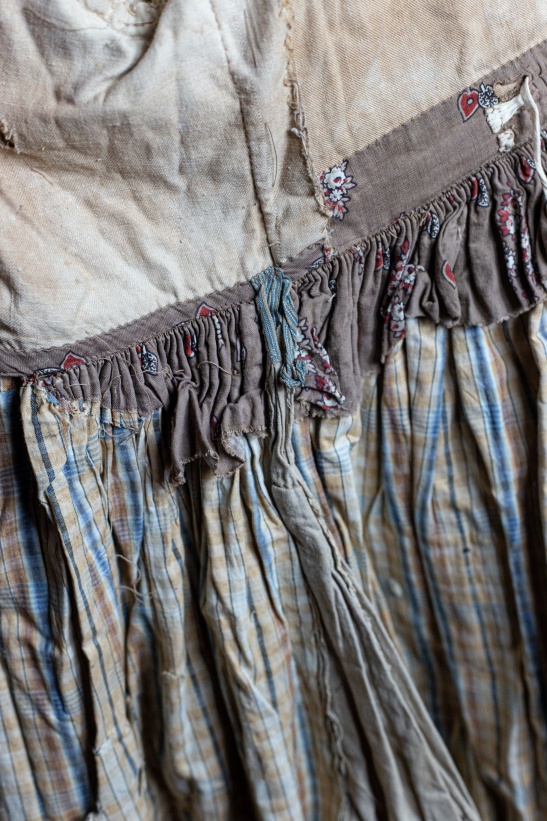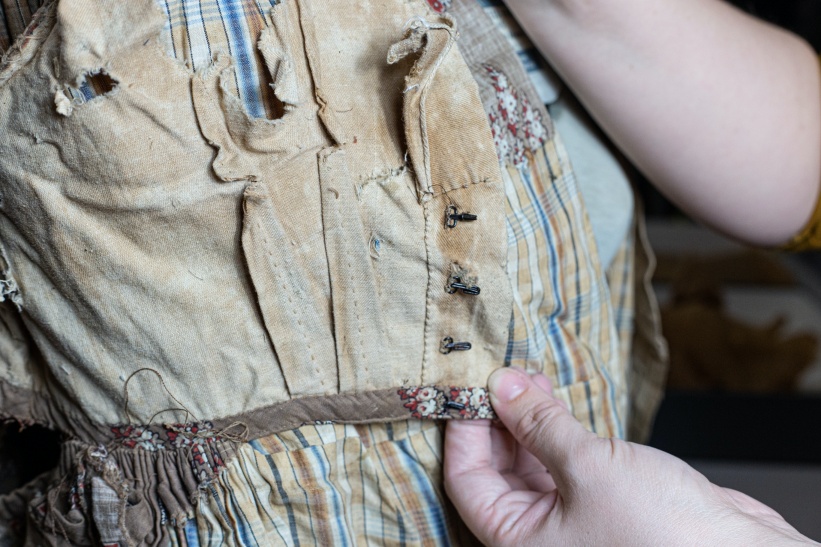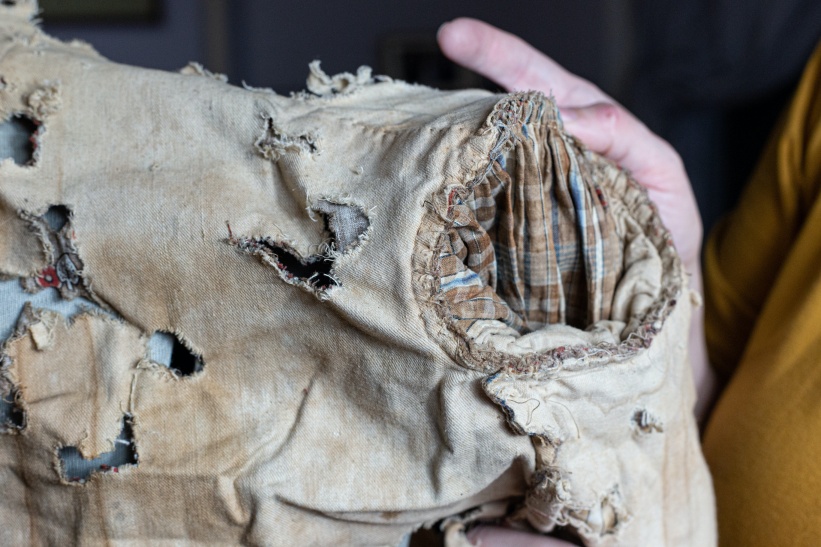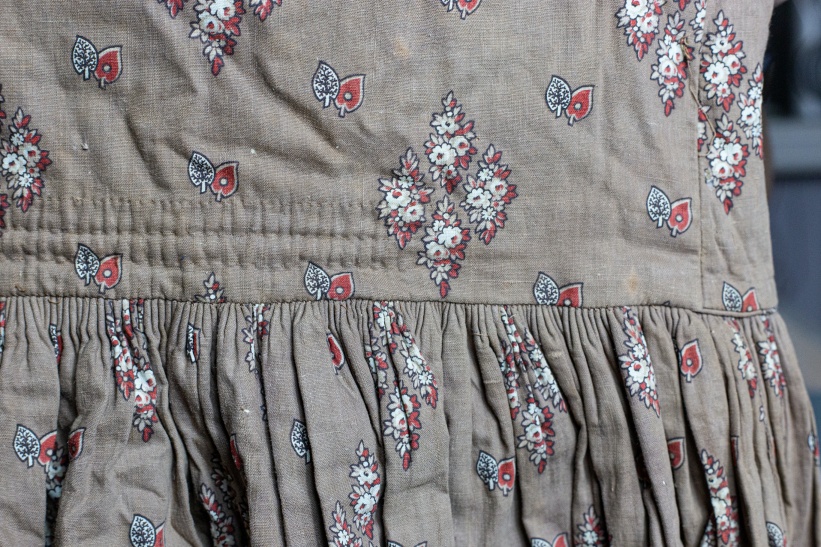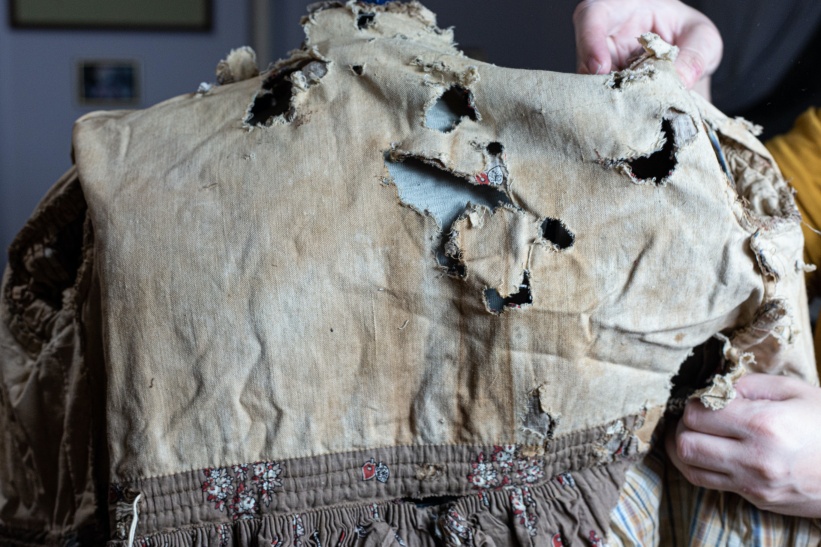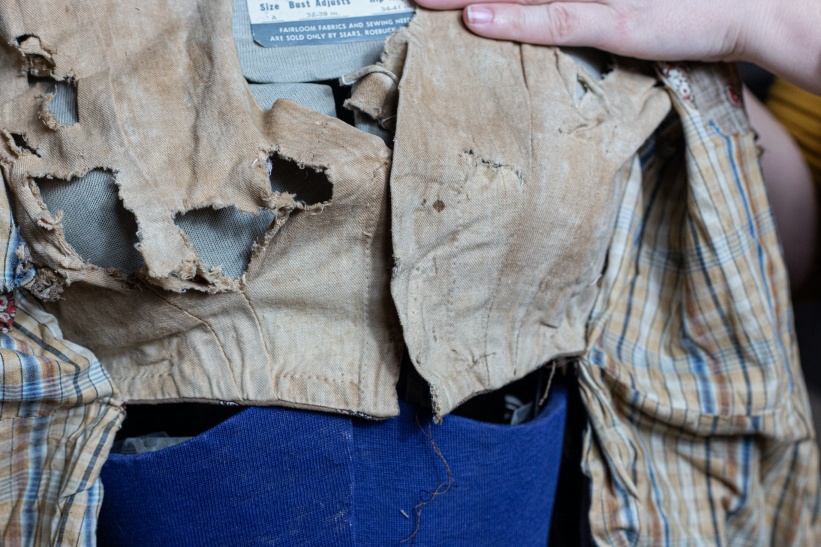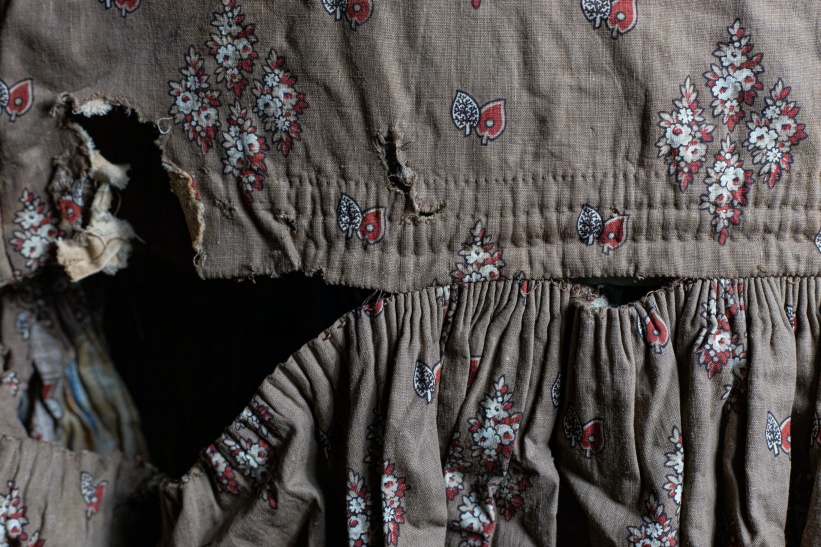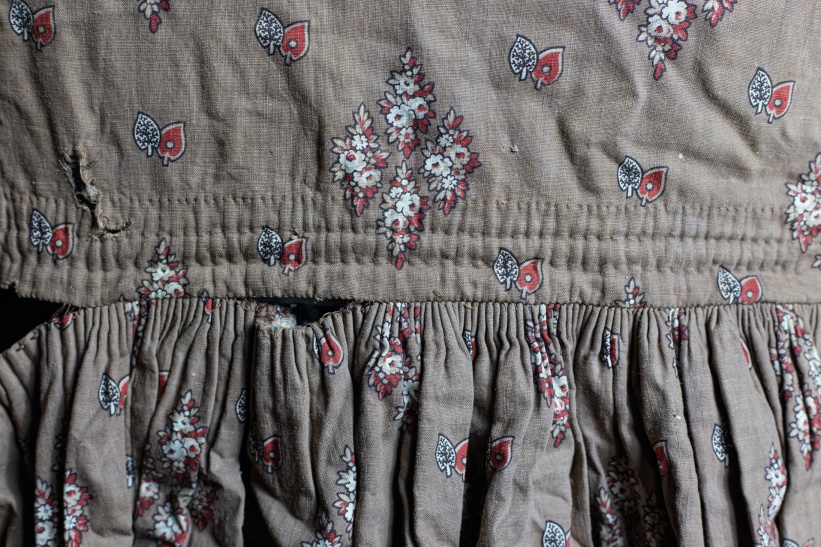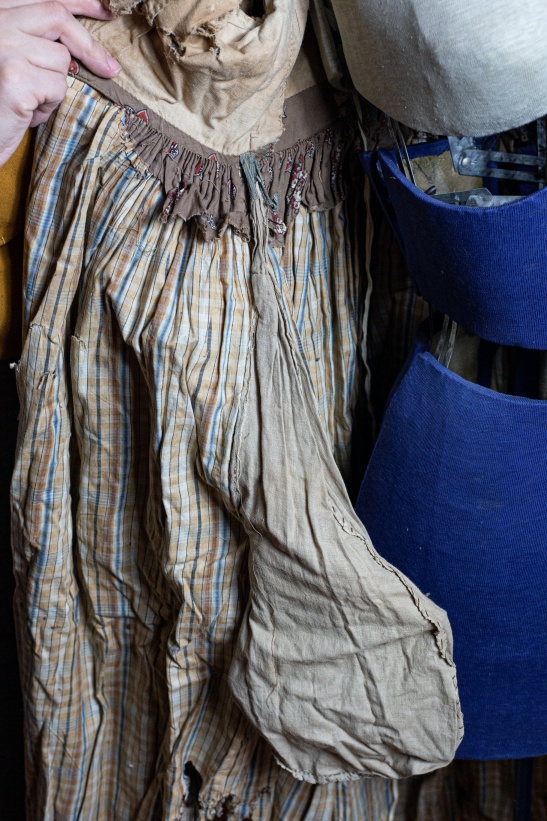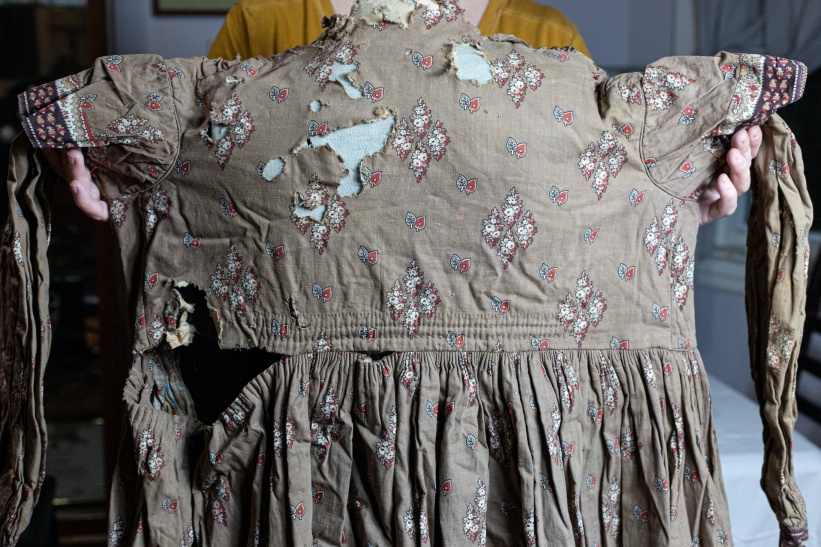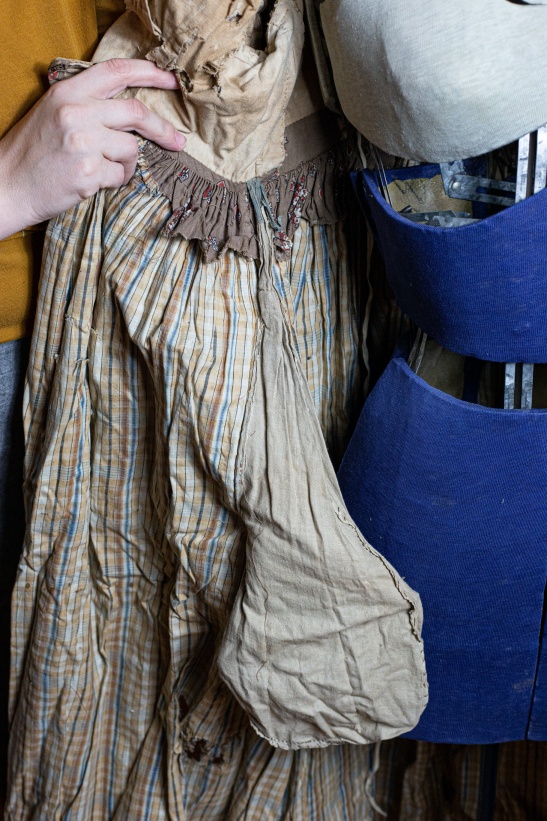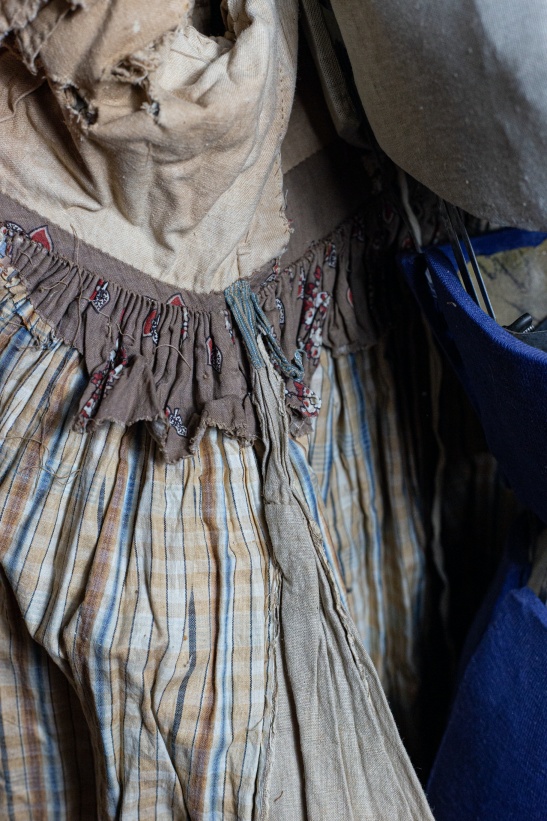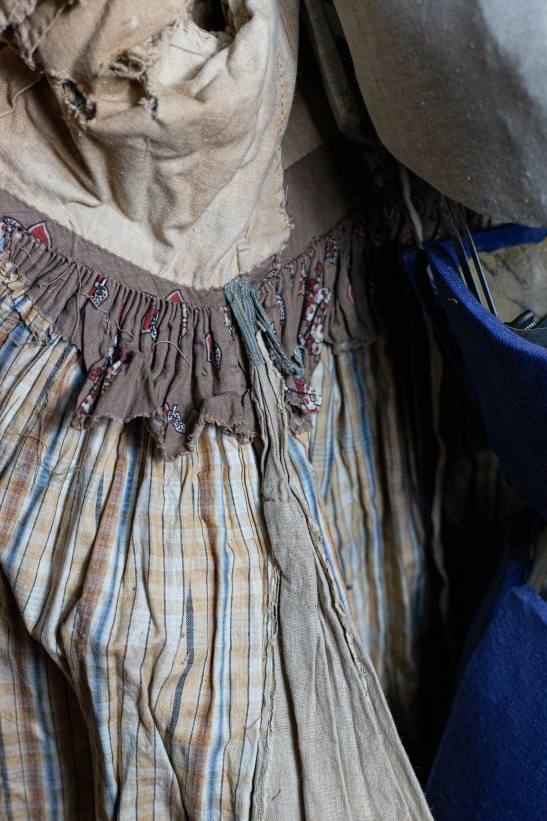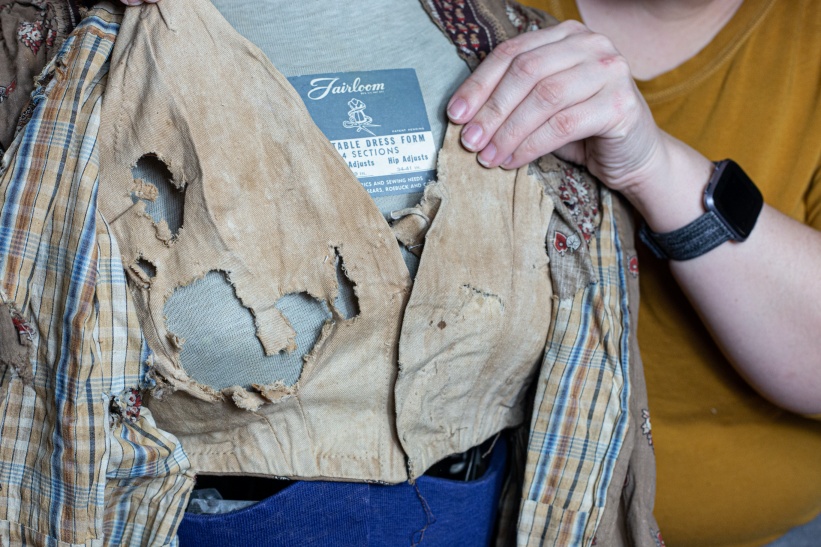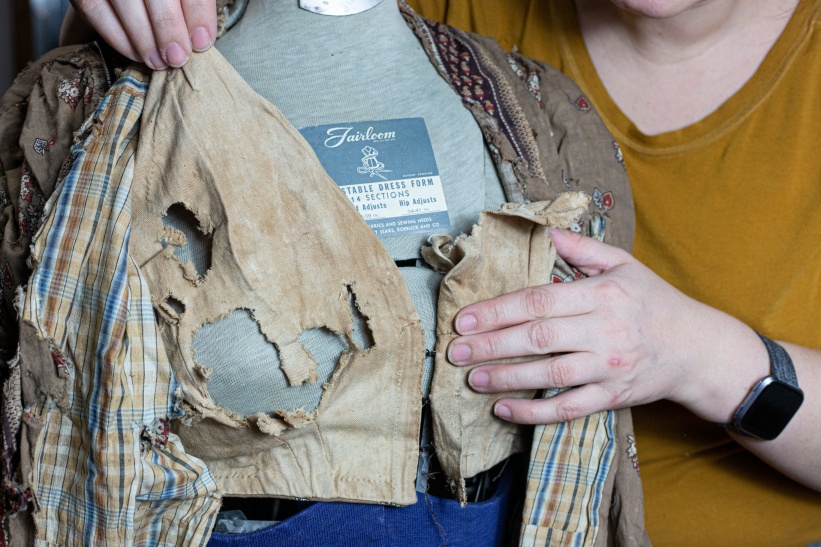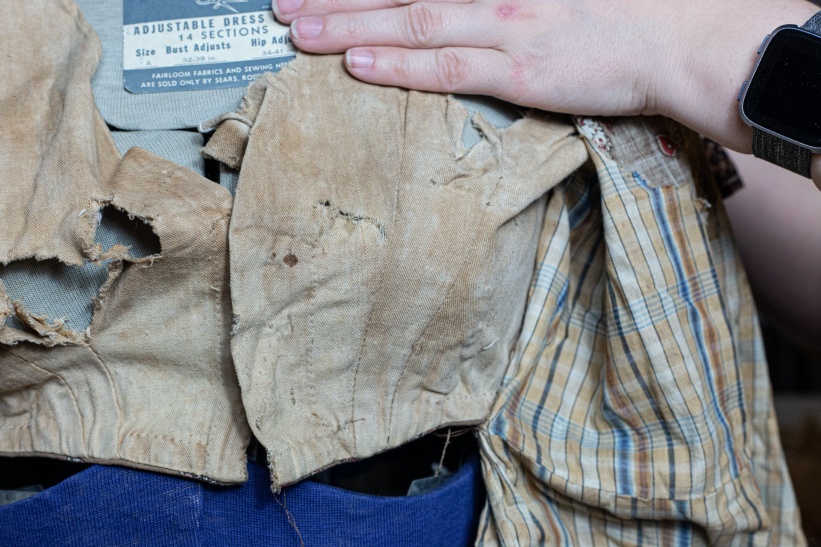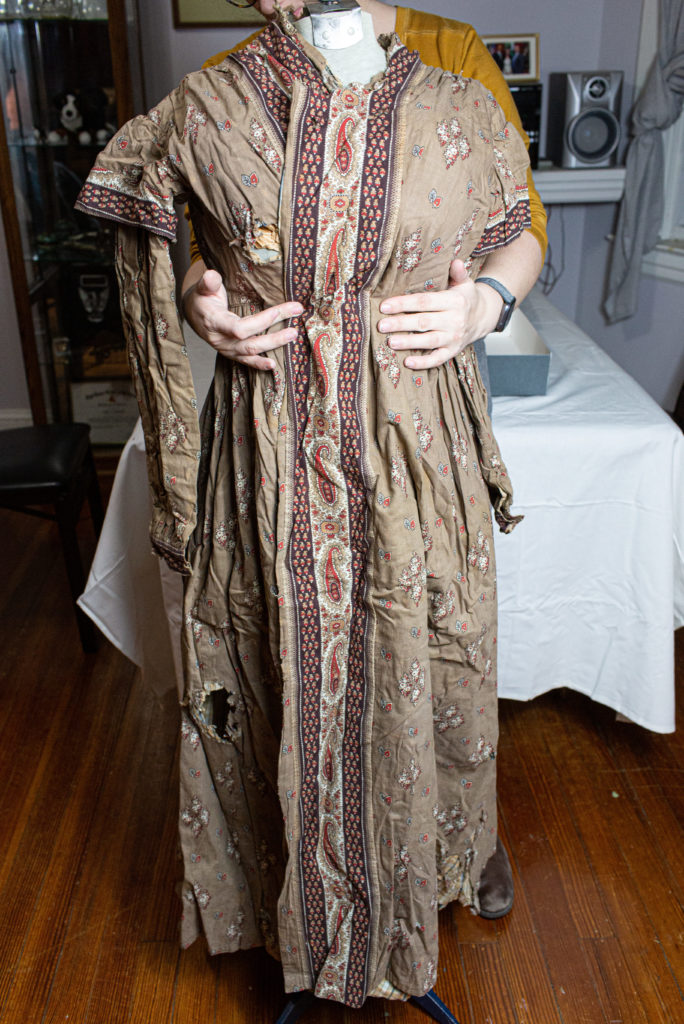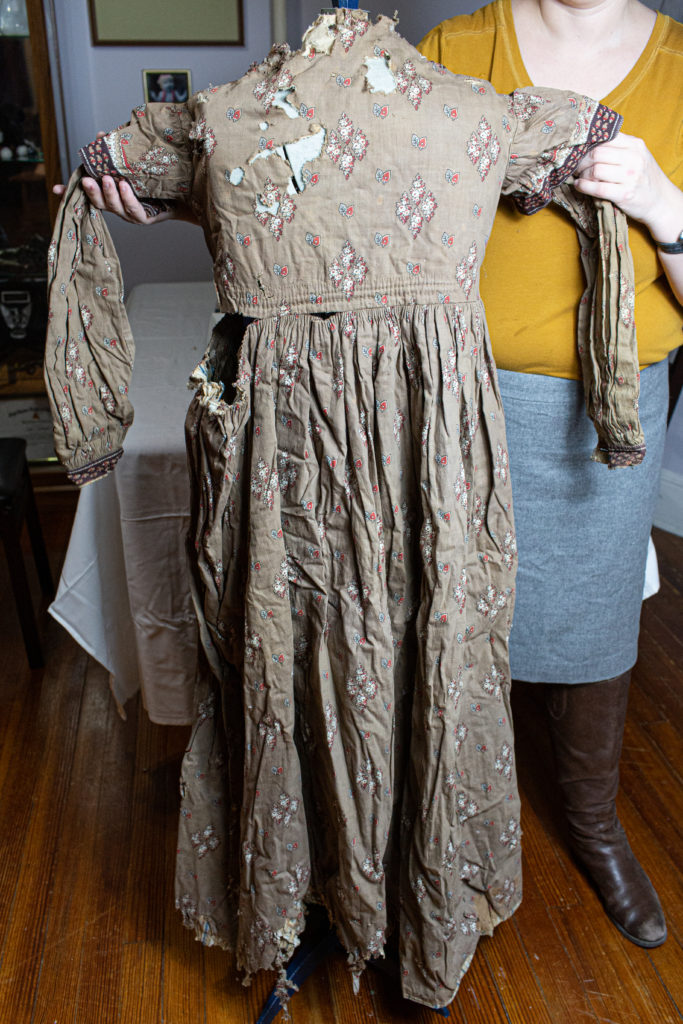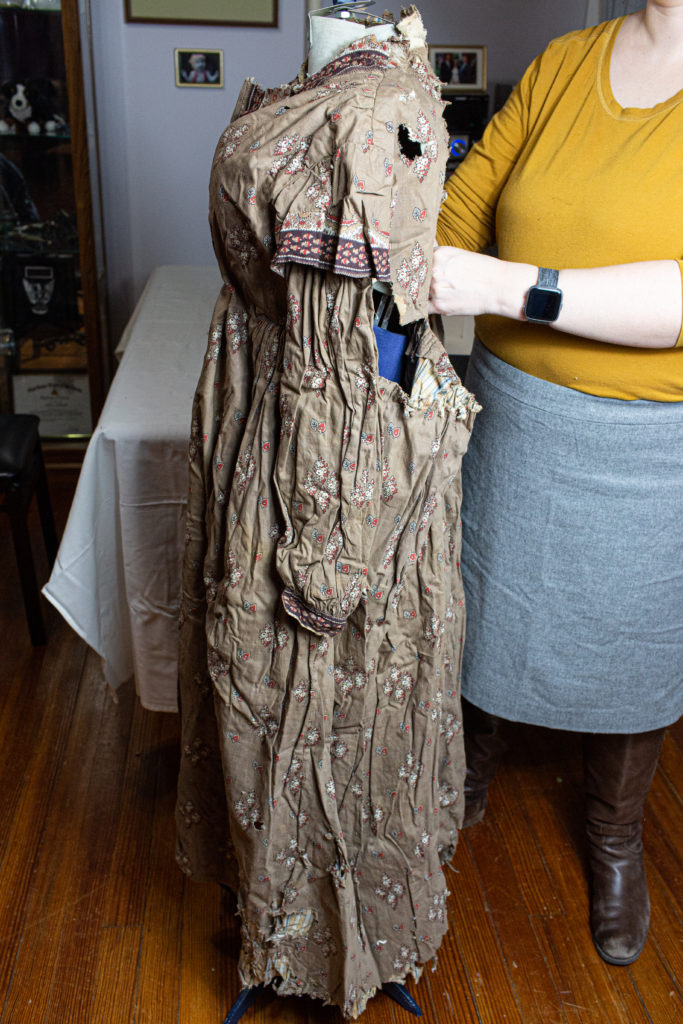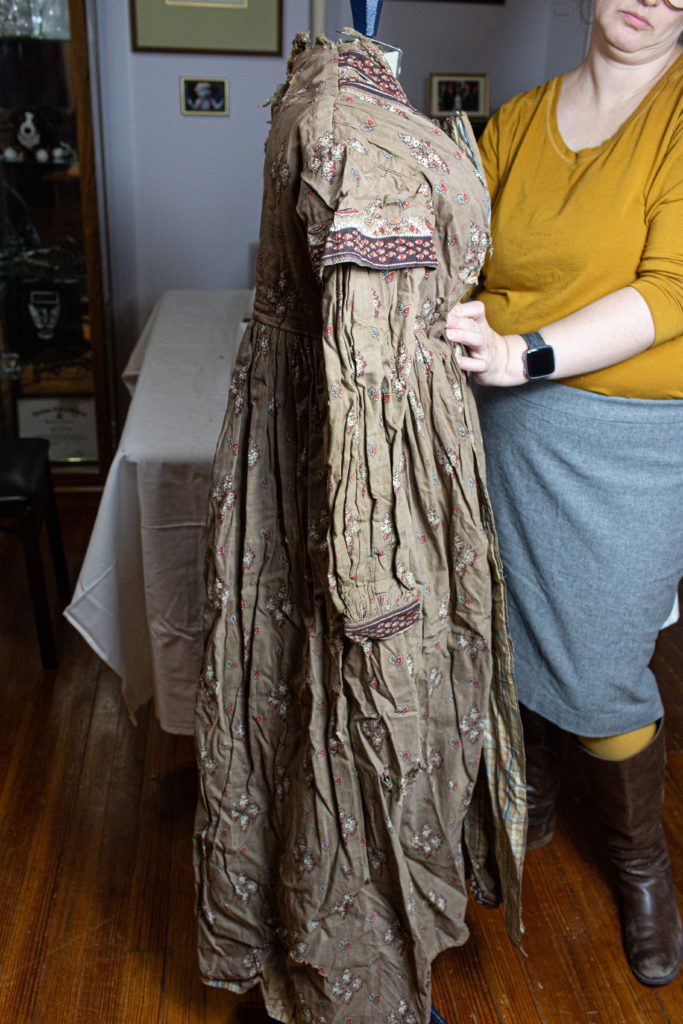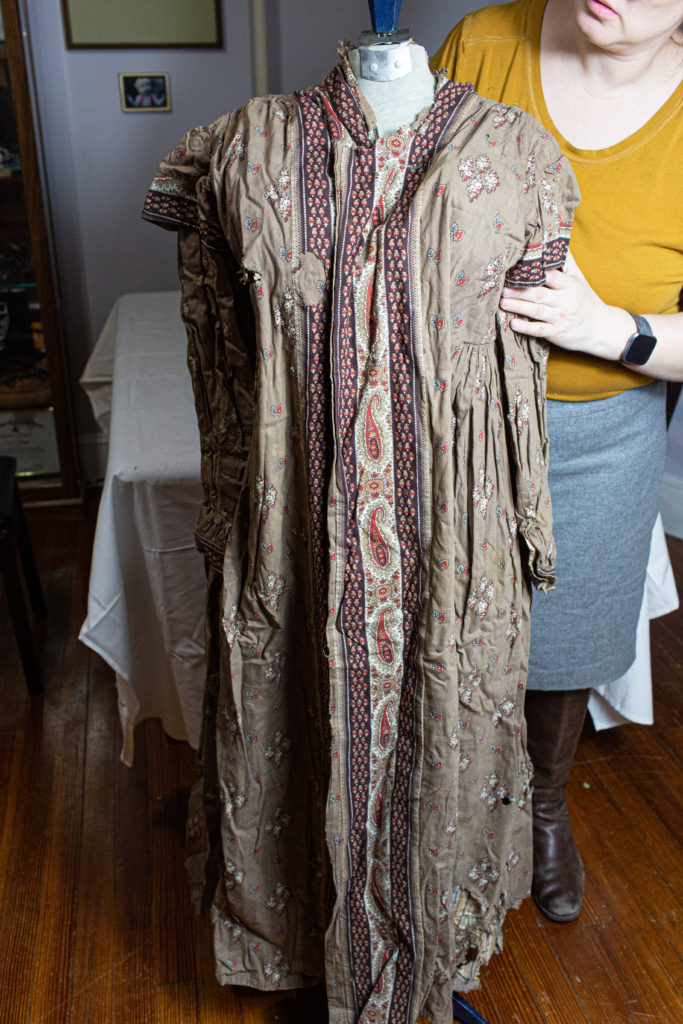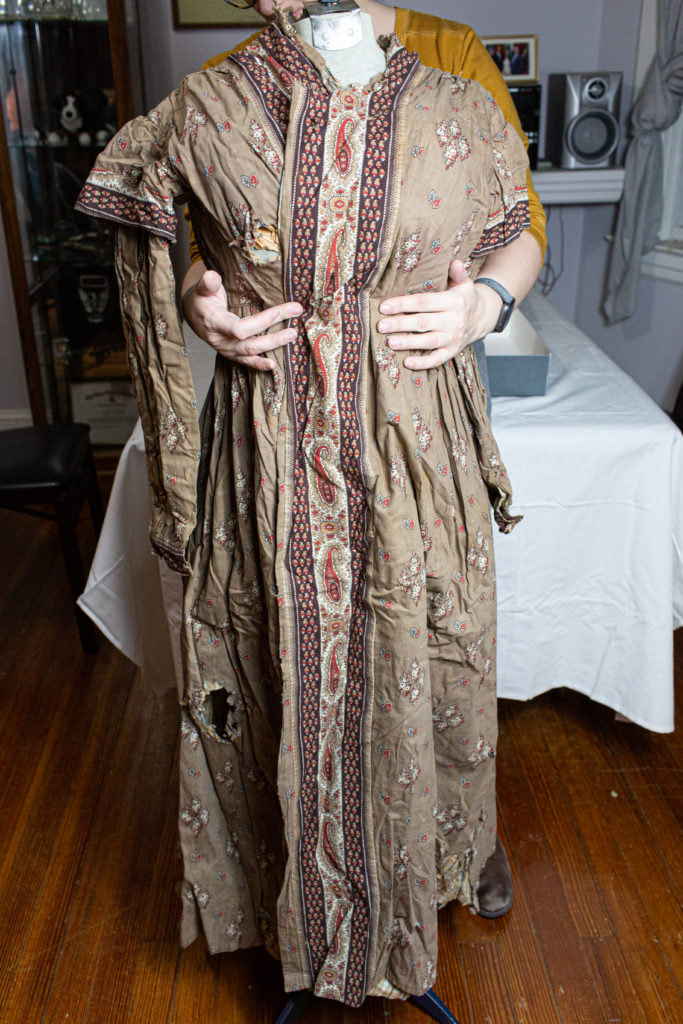 This brown wrapping gown is one of the most interesting garments found in the Bradley Law Office. The outer brown fabric dates this gown to the later part of the 1820s or the early 1830s, as do the dropped shoulders. A high neck and waistline suggests an earlier Federal or Regency era silhouette. We see Sarah "Sally" Bradley's preference for tight cuffs as well.
One remarkable aspect of the gown is the sewn in right pocket, something I have never seen on another gown from the first quarter of the 19th century. The pocket has been adjusted many times during it's working life, perhaps to support heavier objects, a scrap of linen and a small bit of blue and yellow tape have been added to attach the top of the pocket securing it to the waistline of the gown.
Also of interest is the internal bust support. Was this constructed to support Sally's stays or to replace them on cold quiet evenings at home?