Fashioning Bygone Fashions:
Revealing Hidden Stories in Historic Garments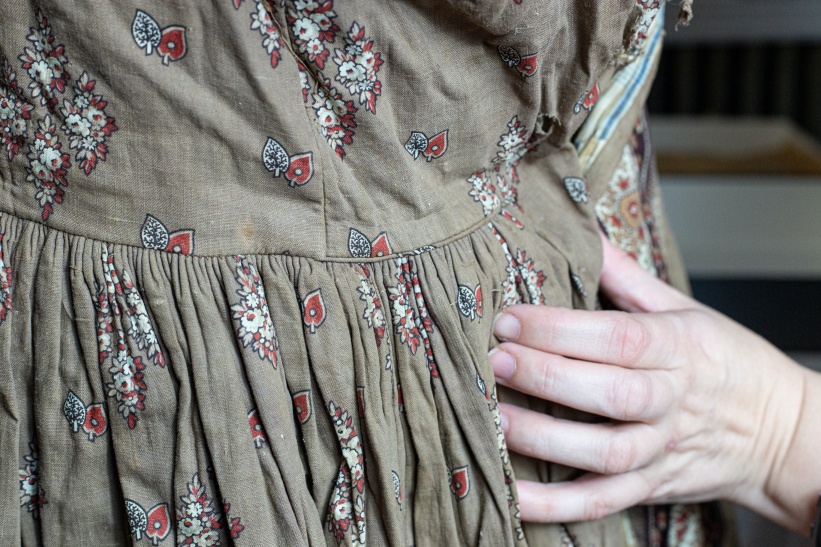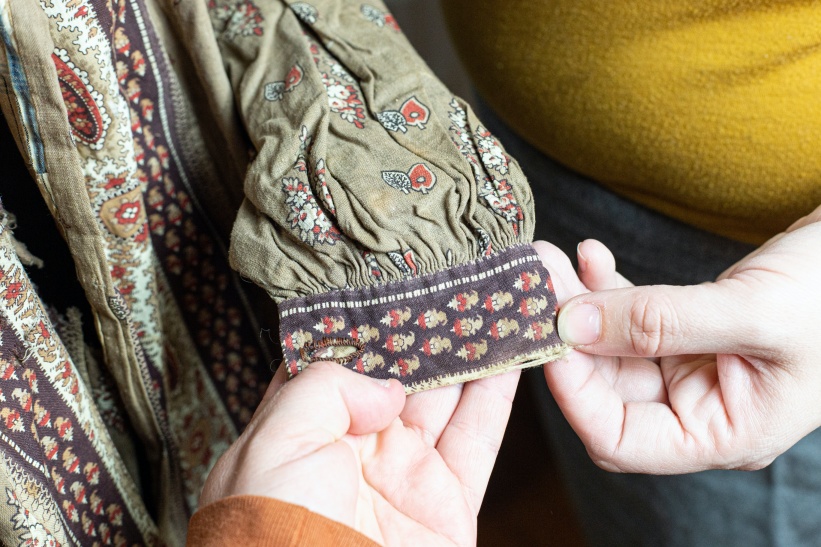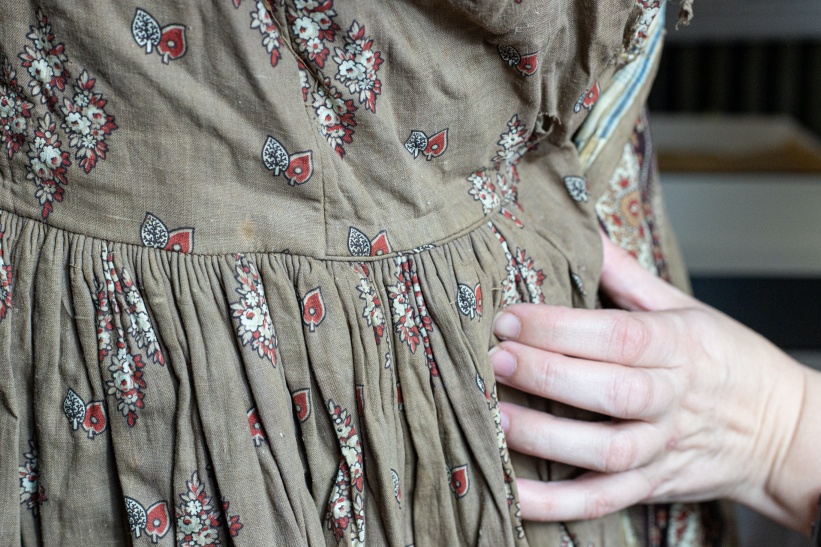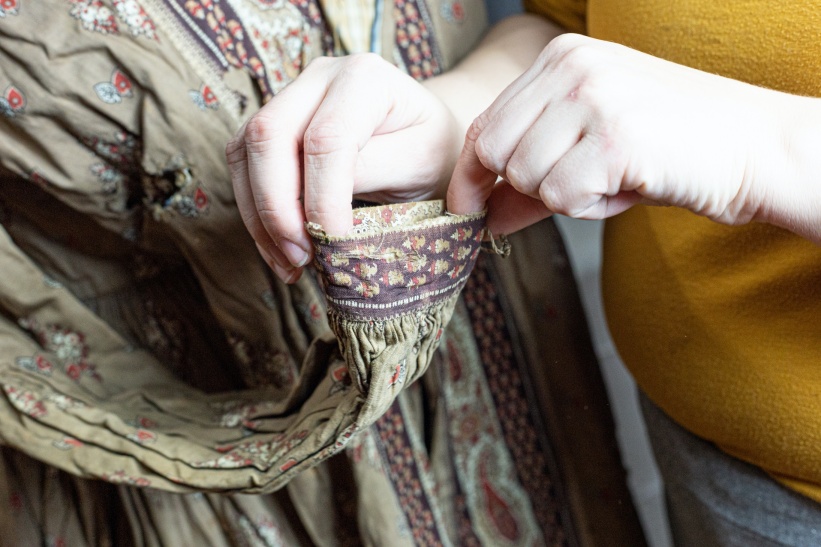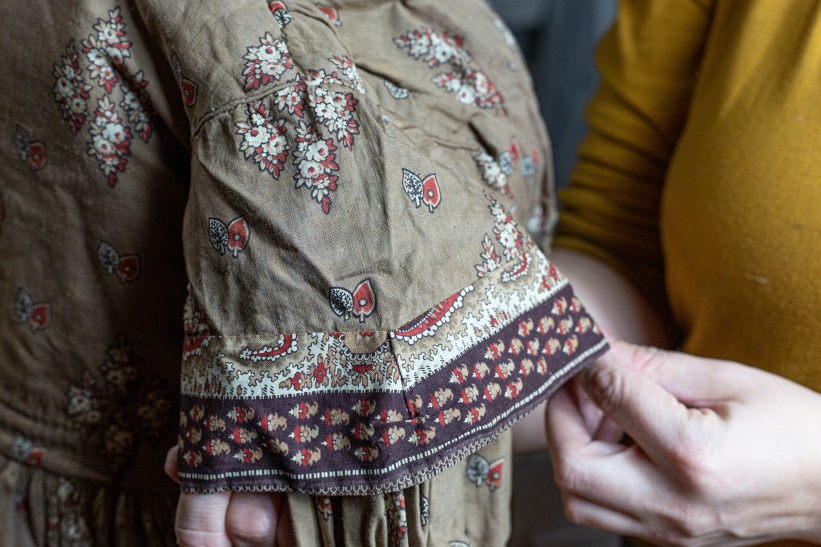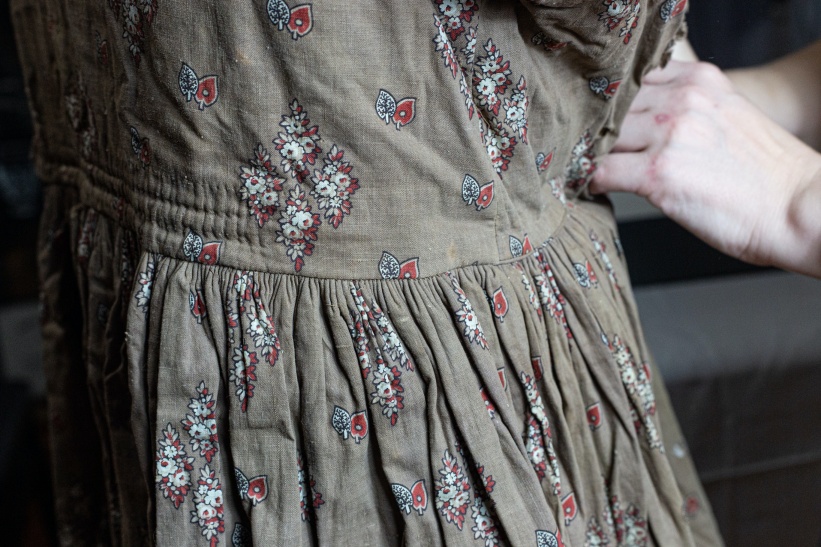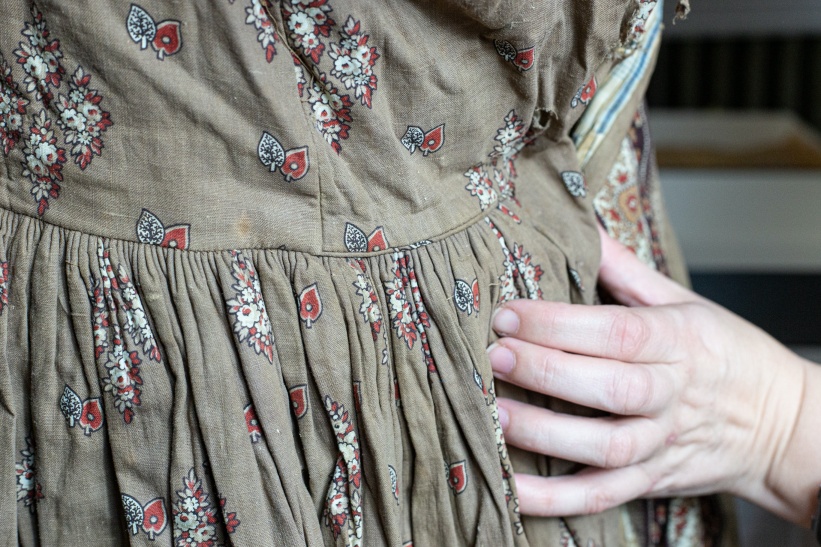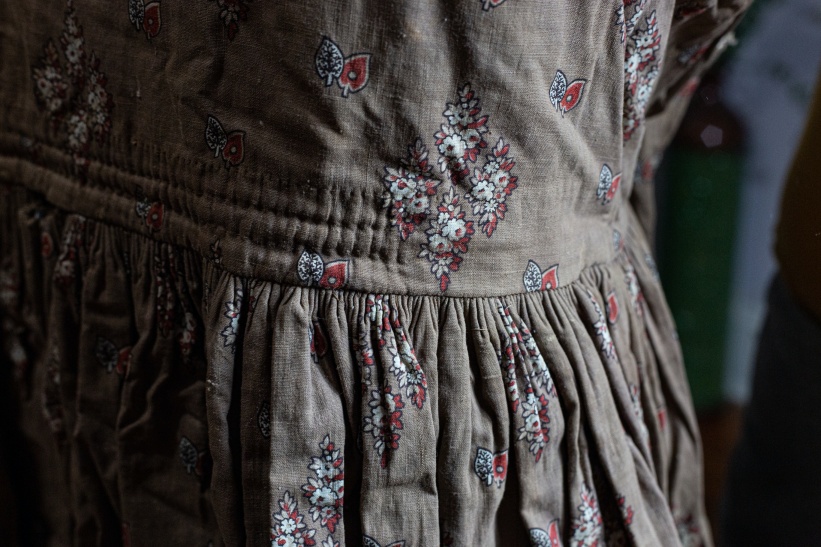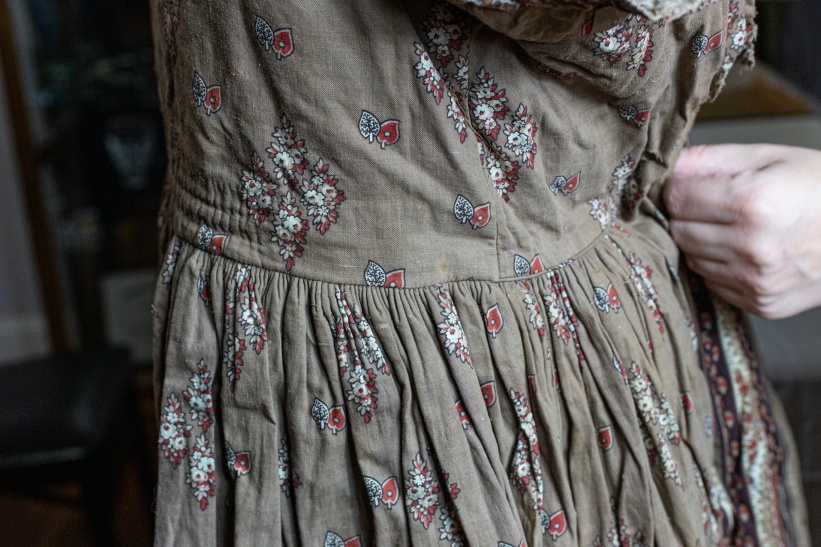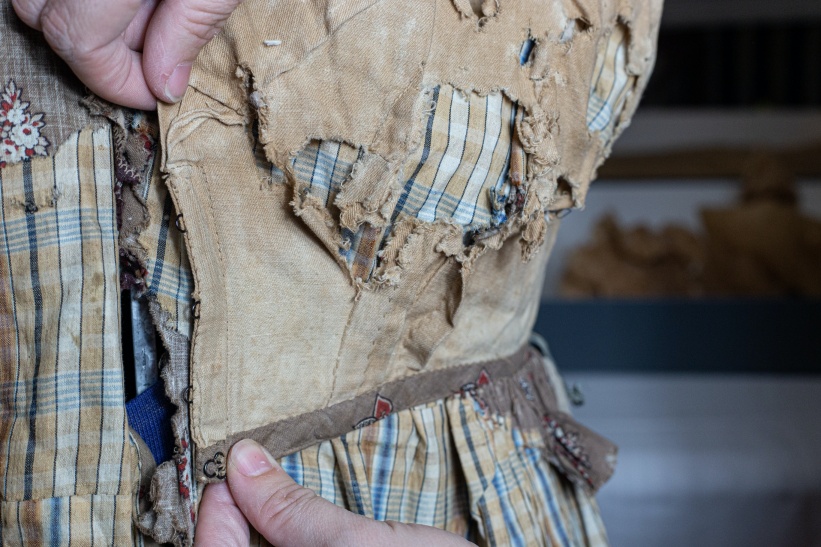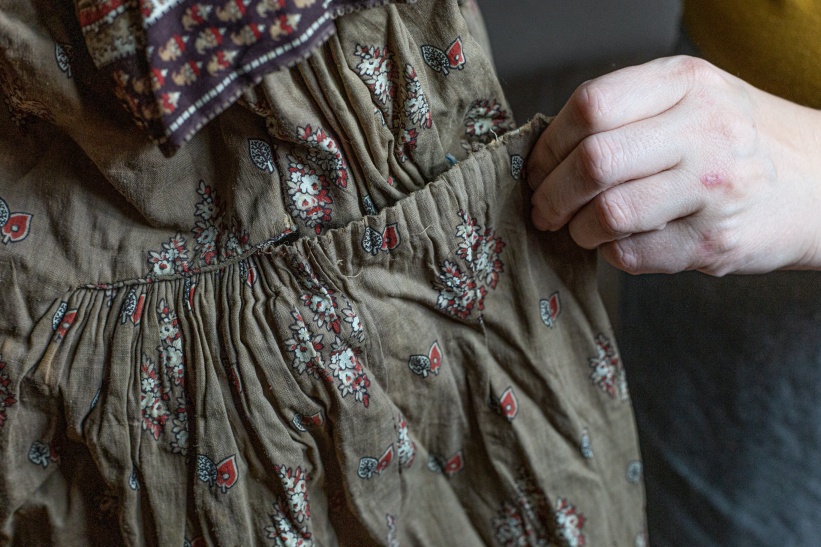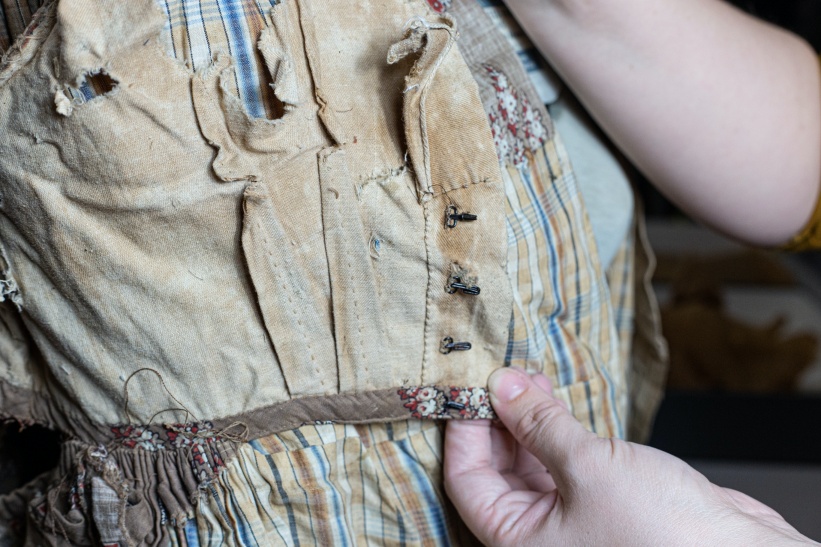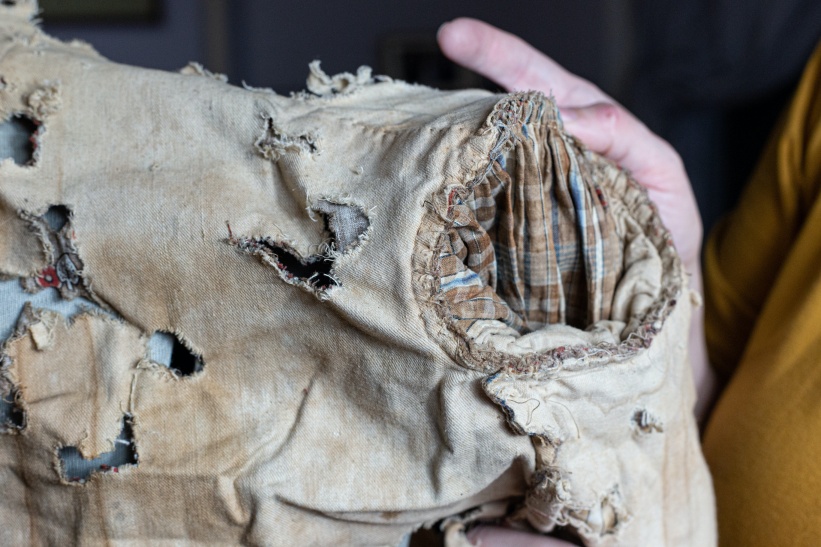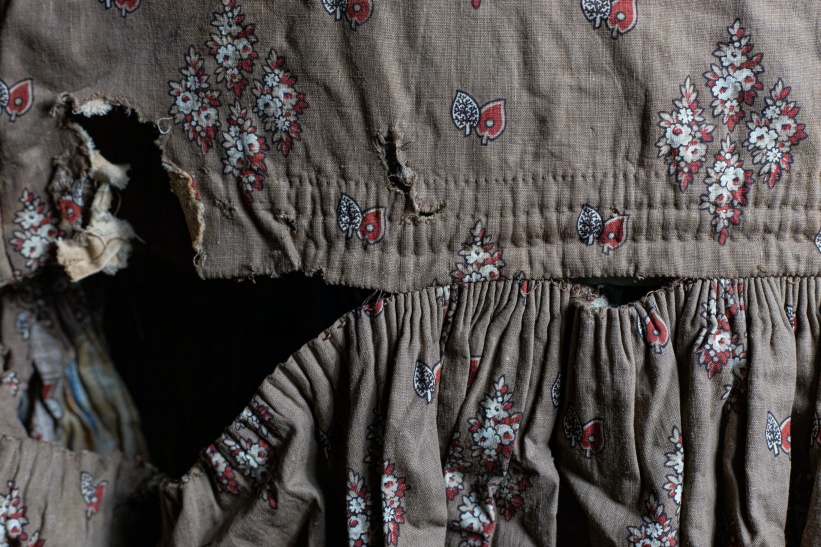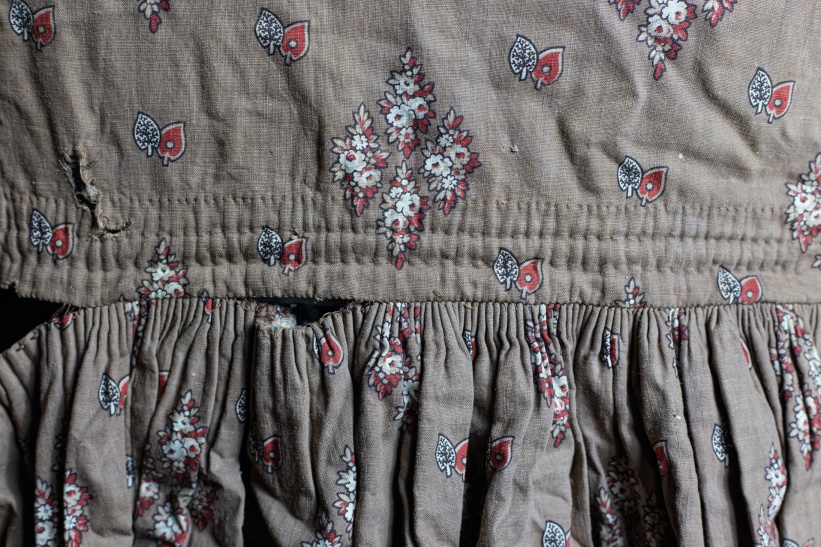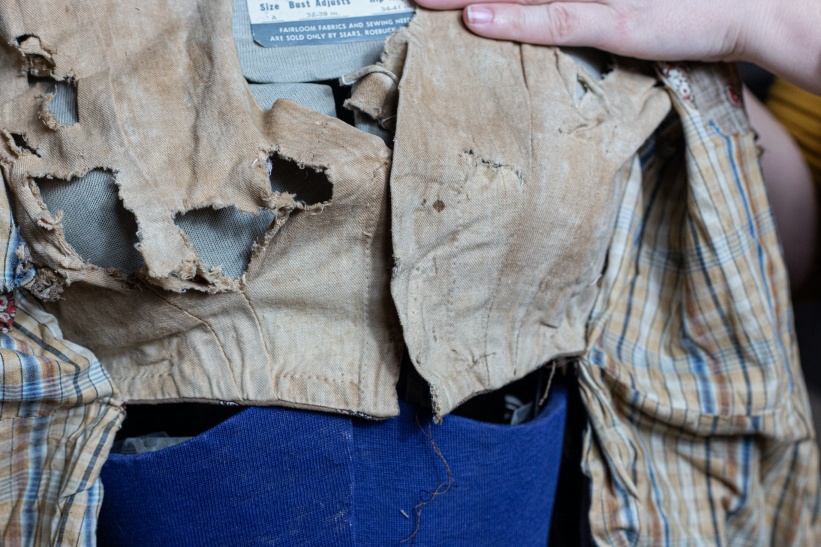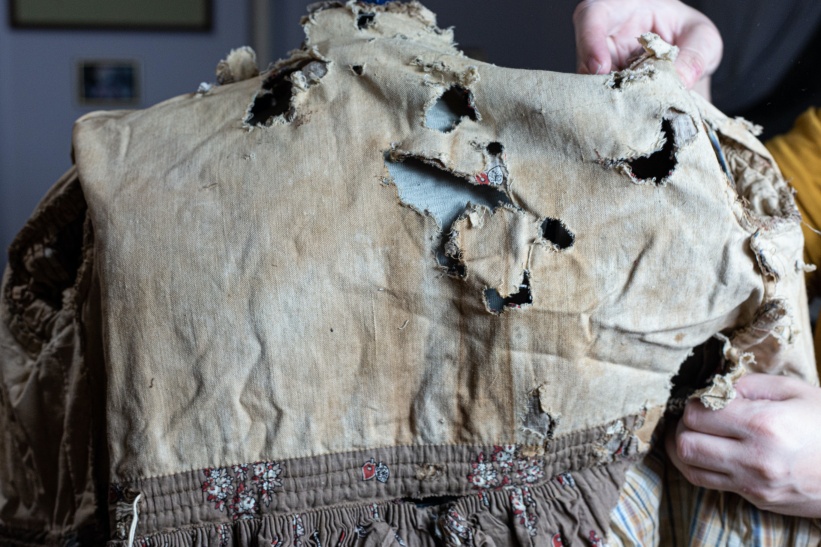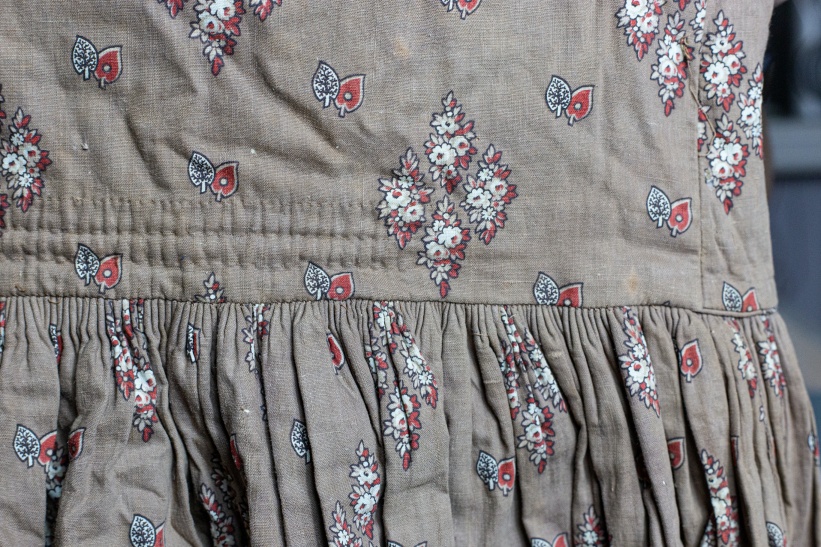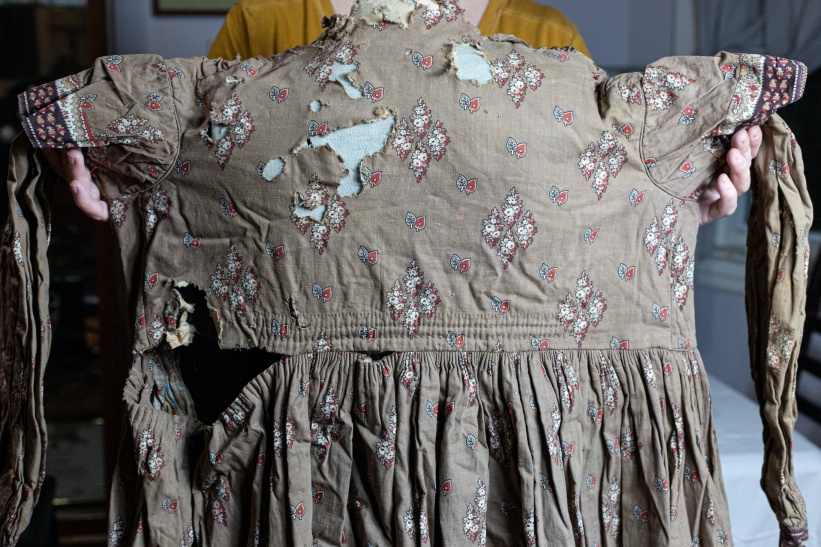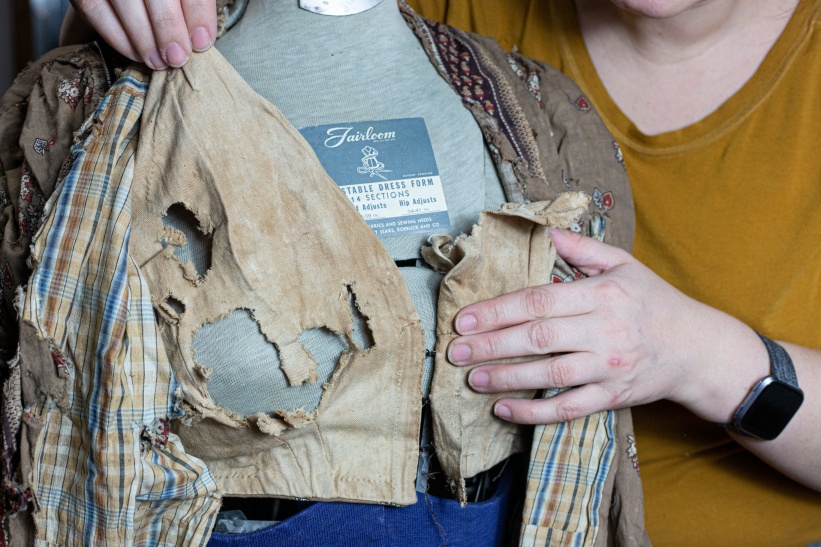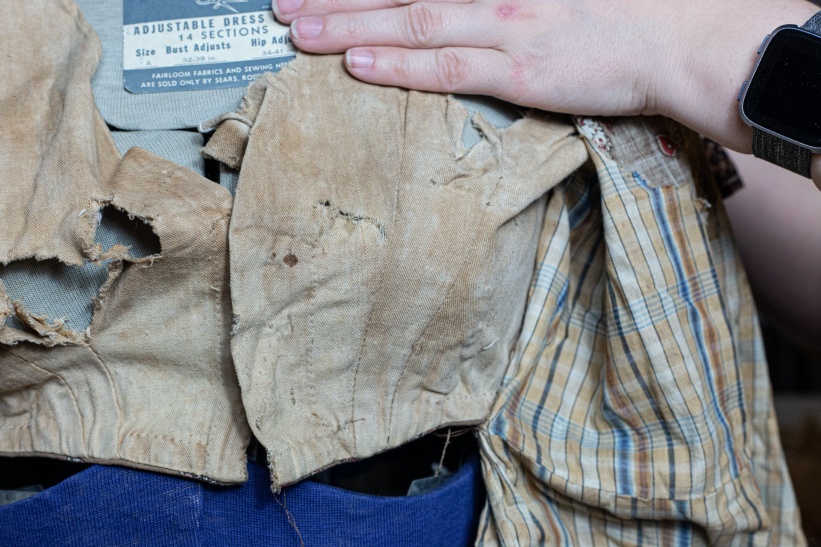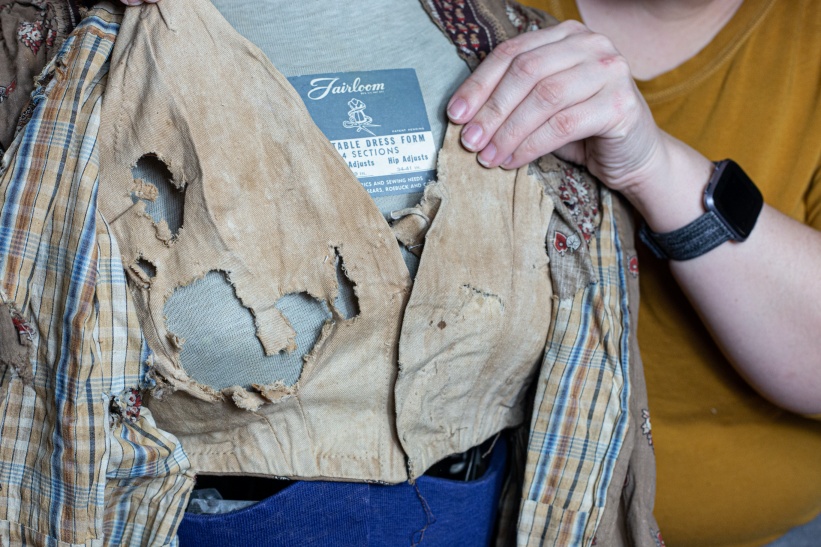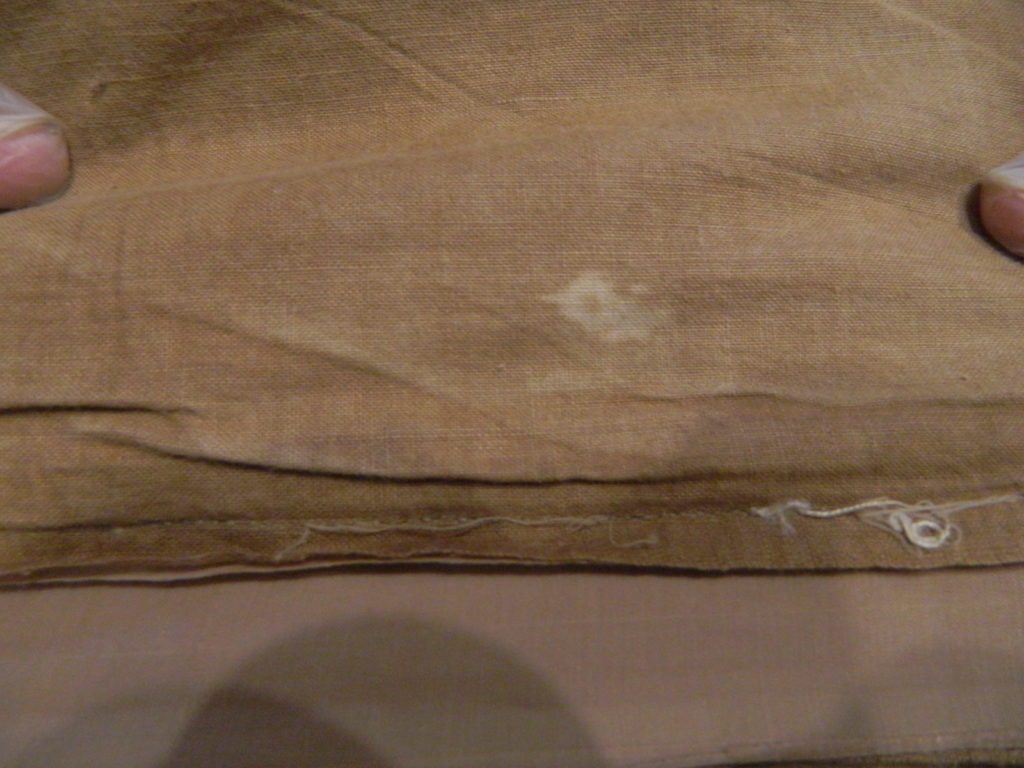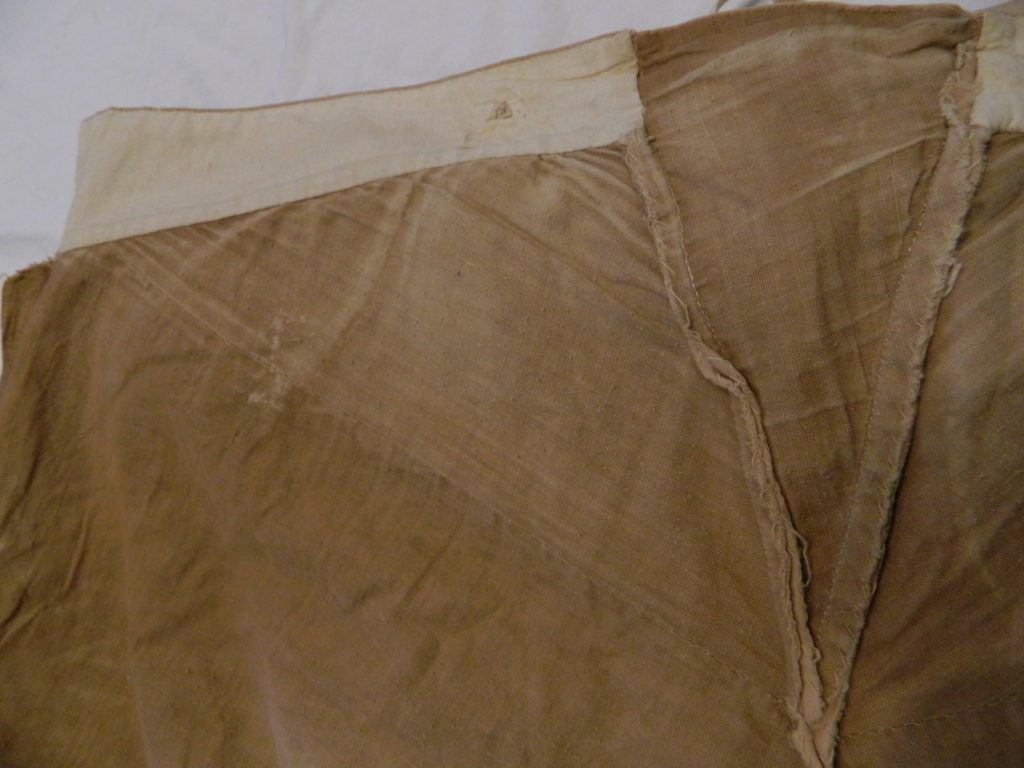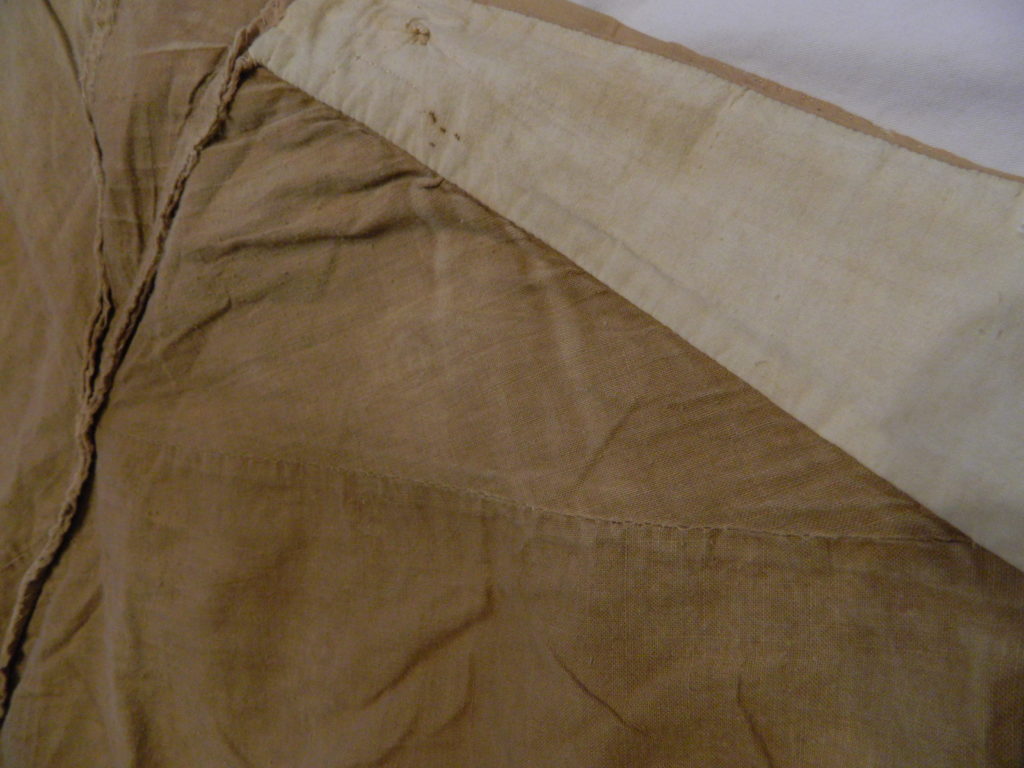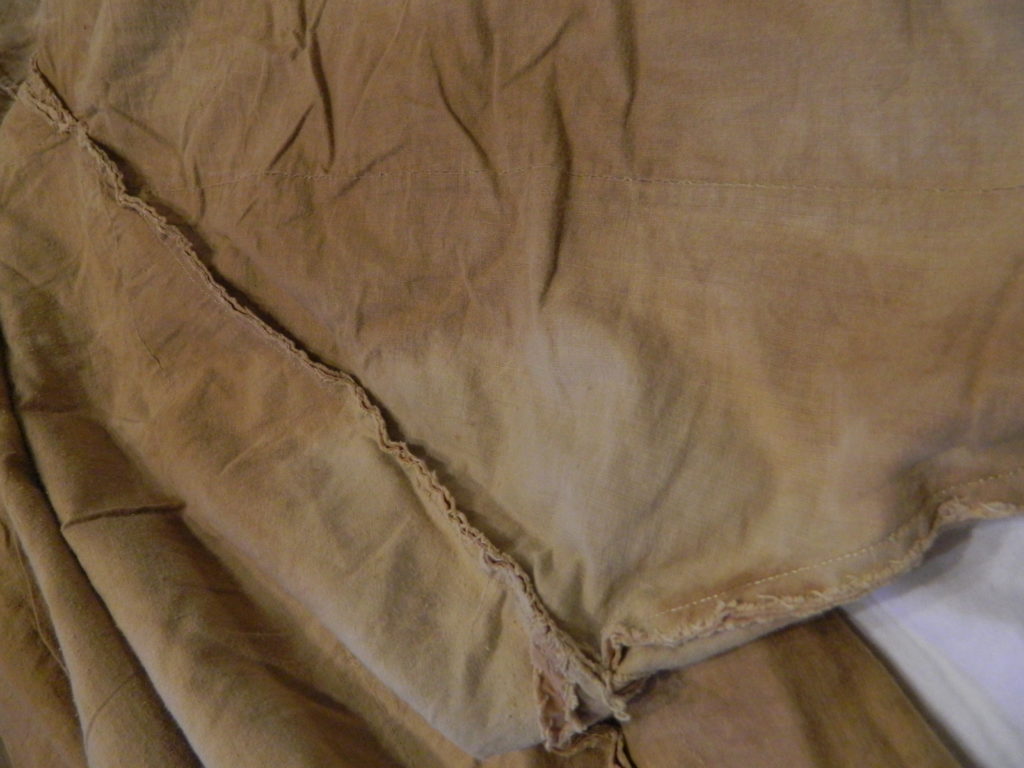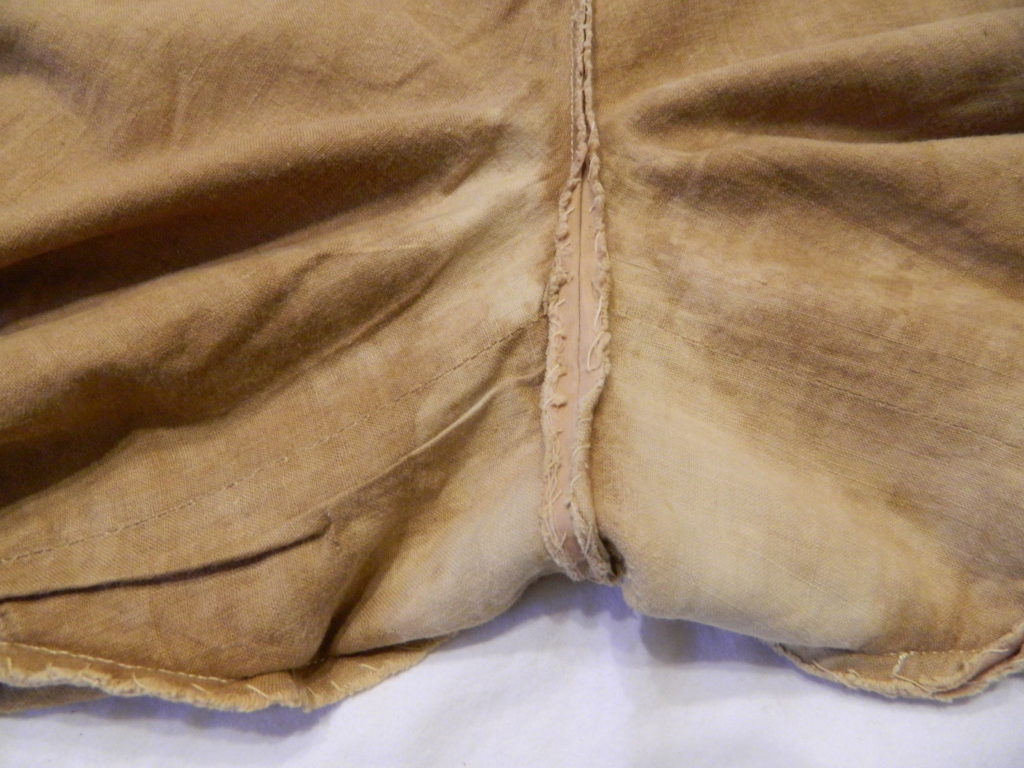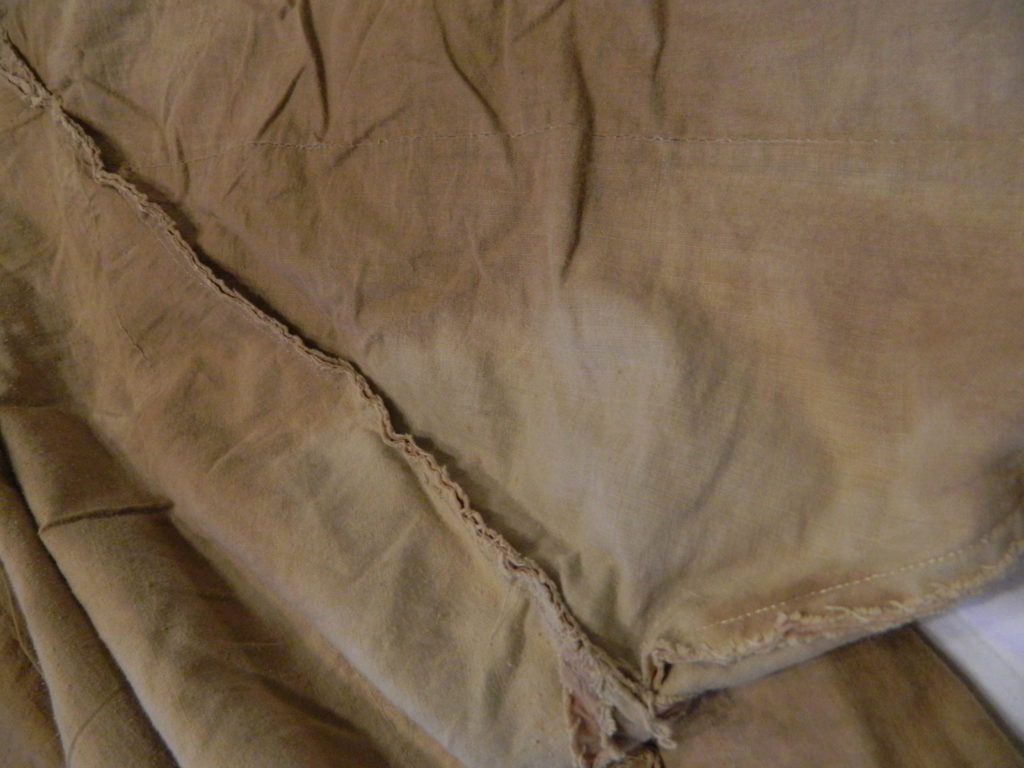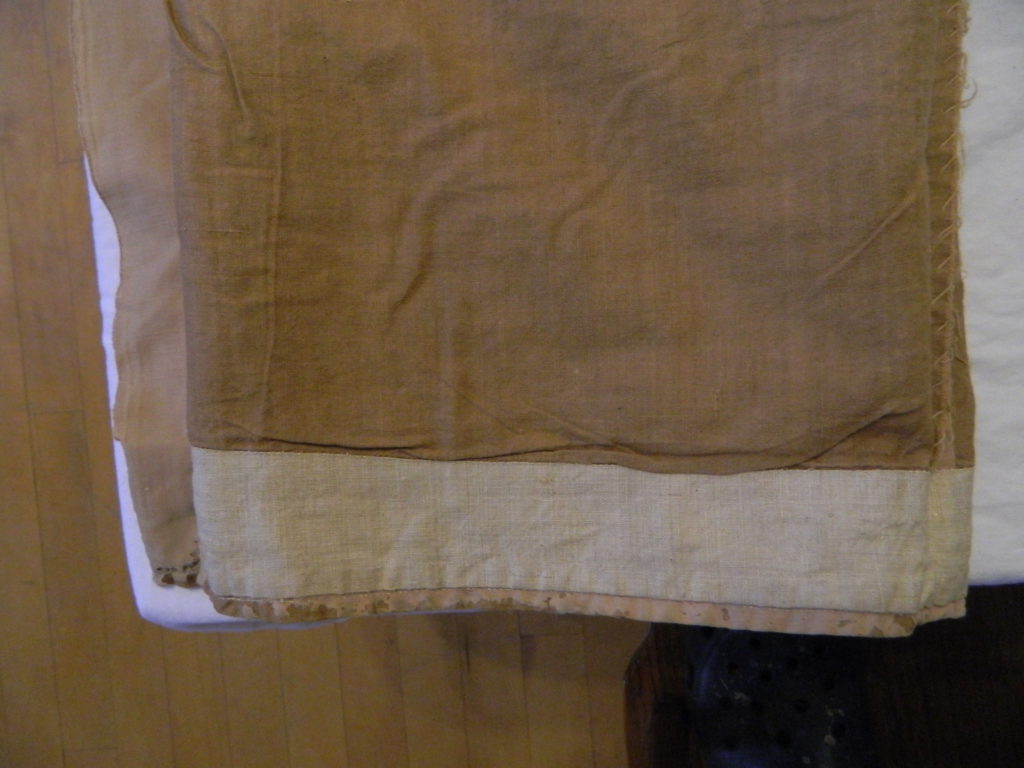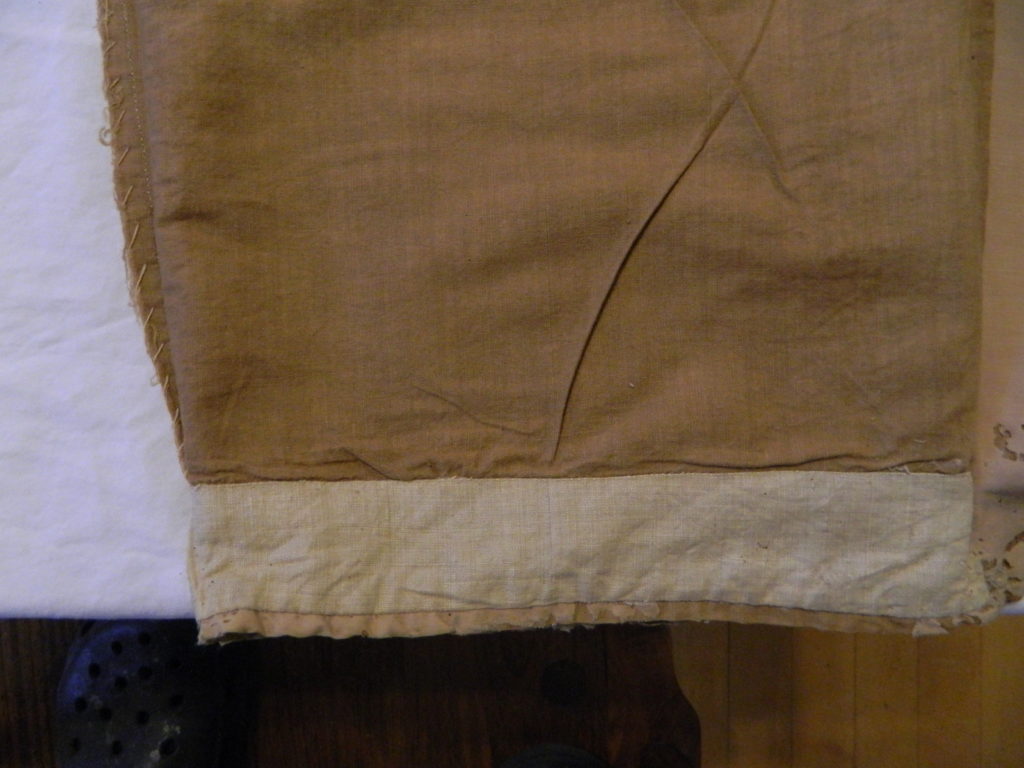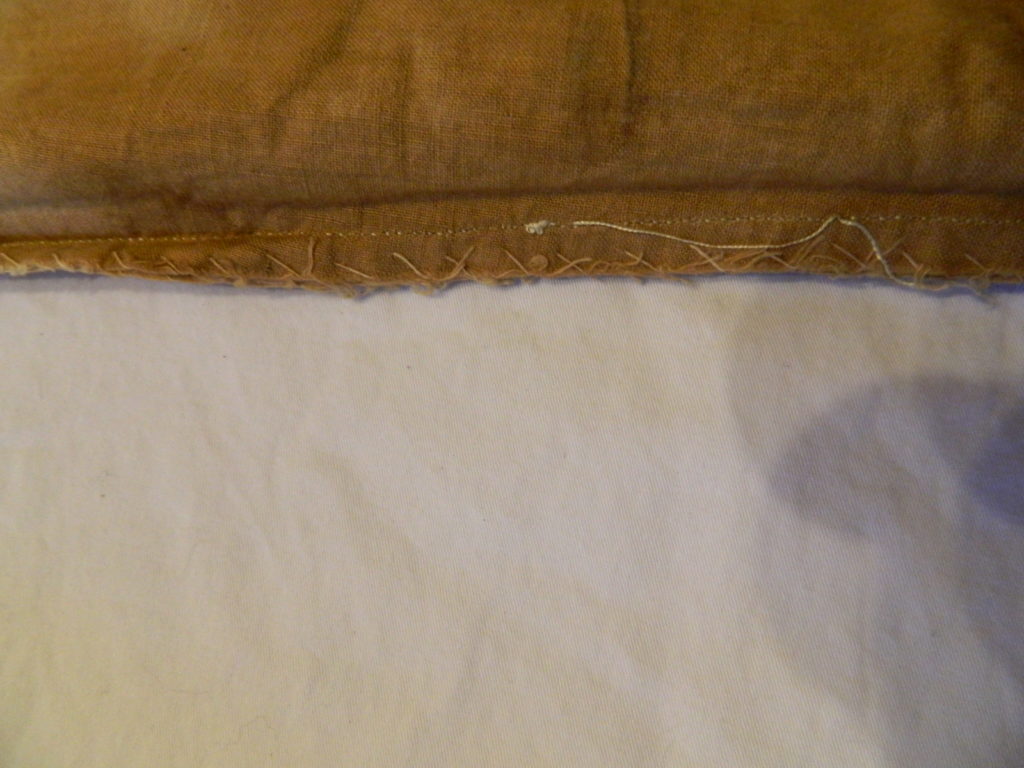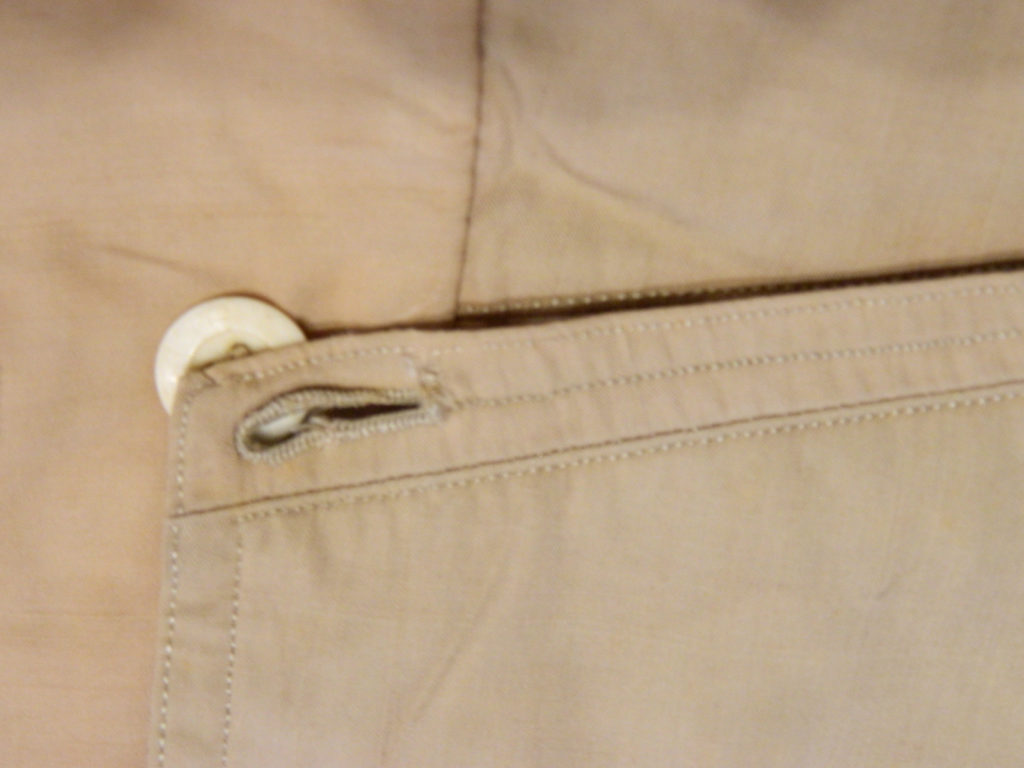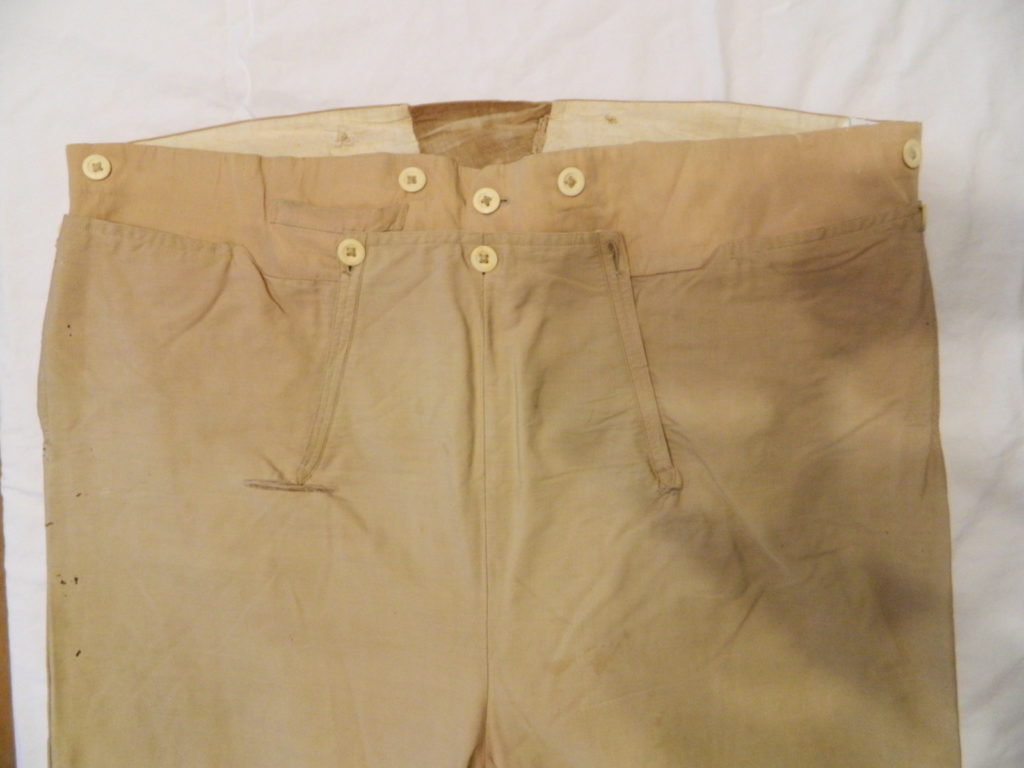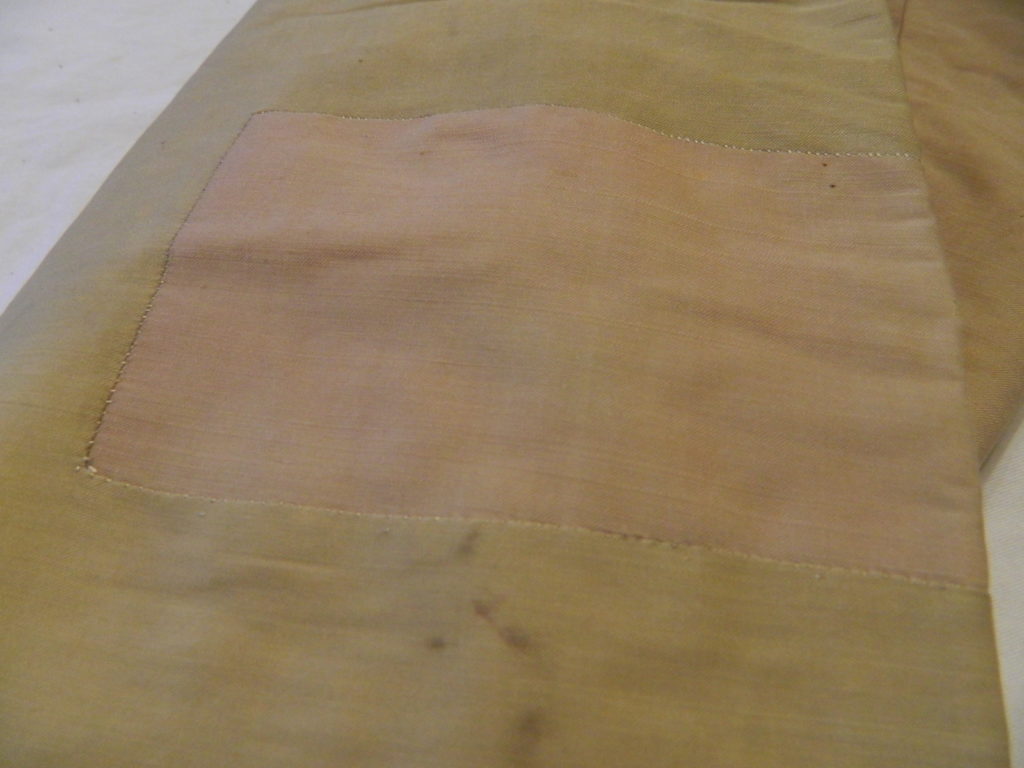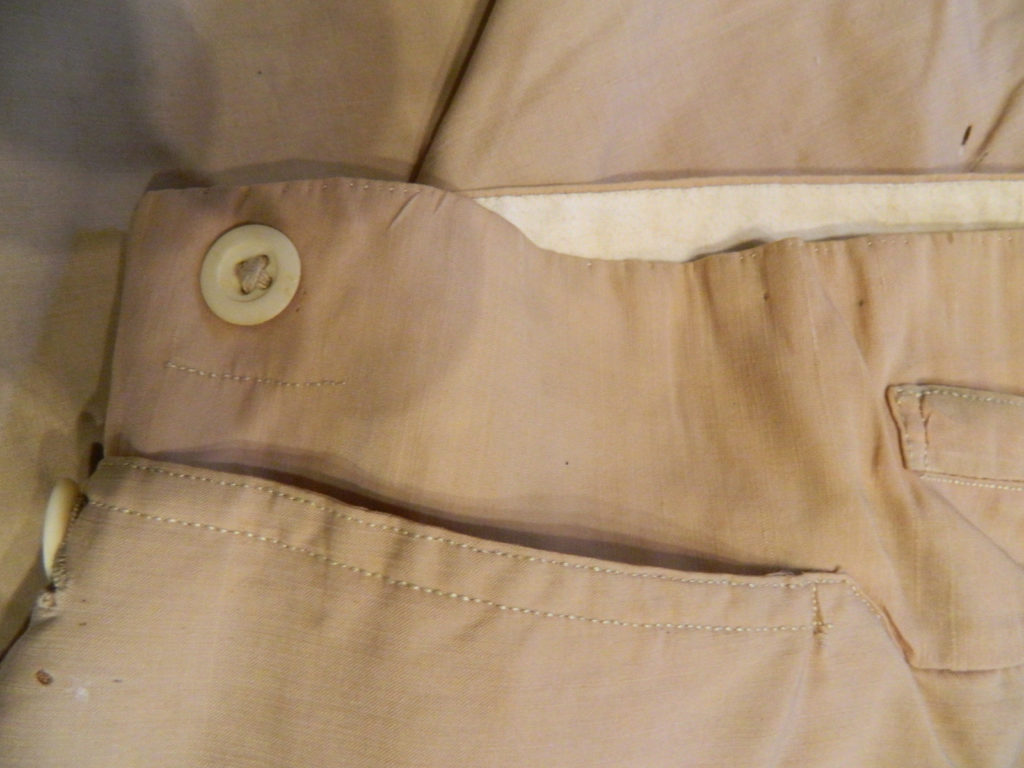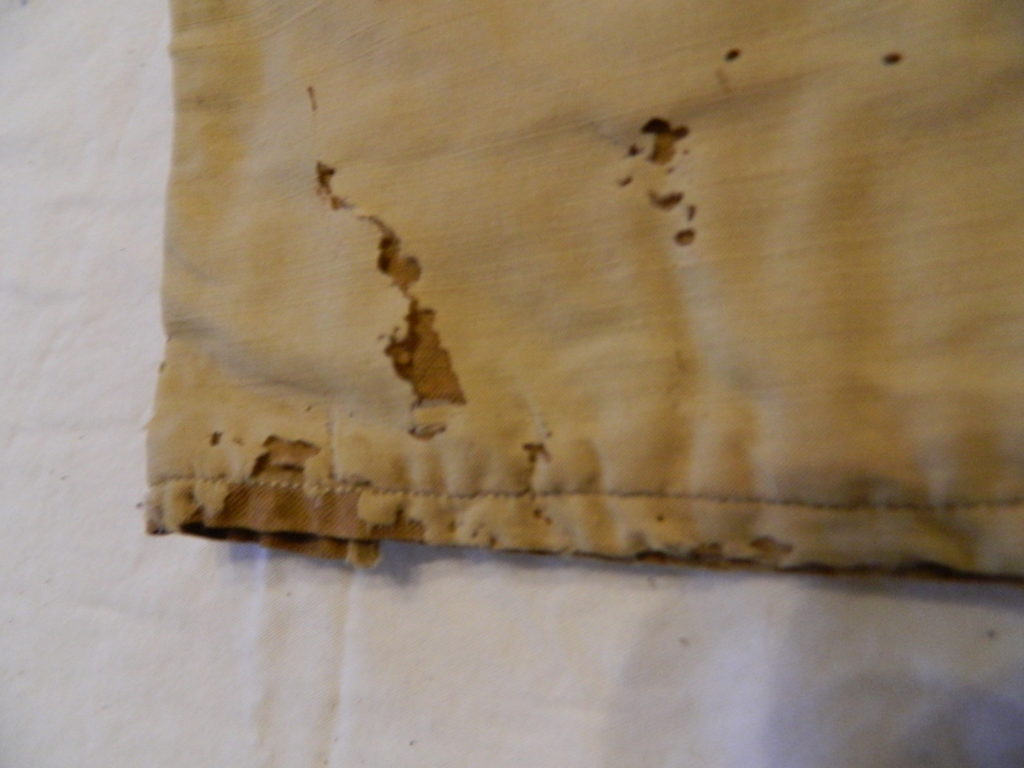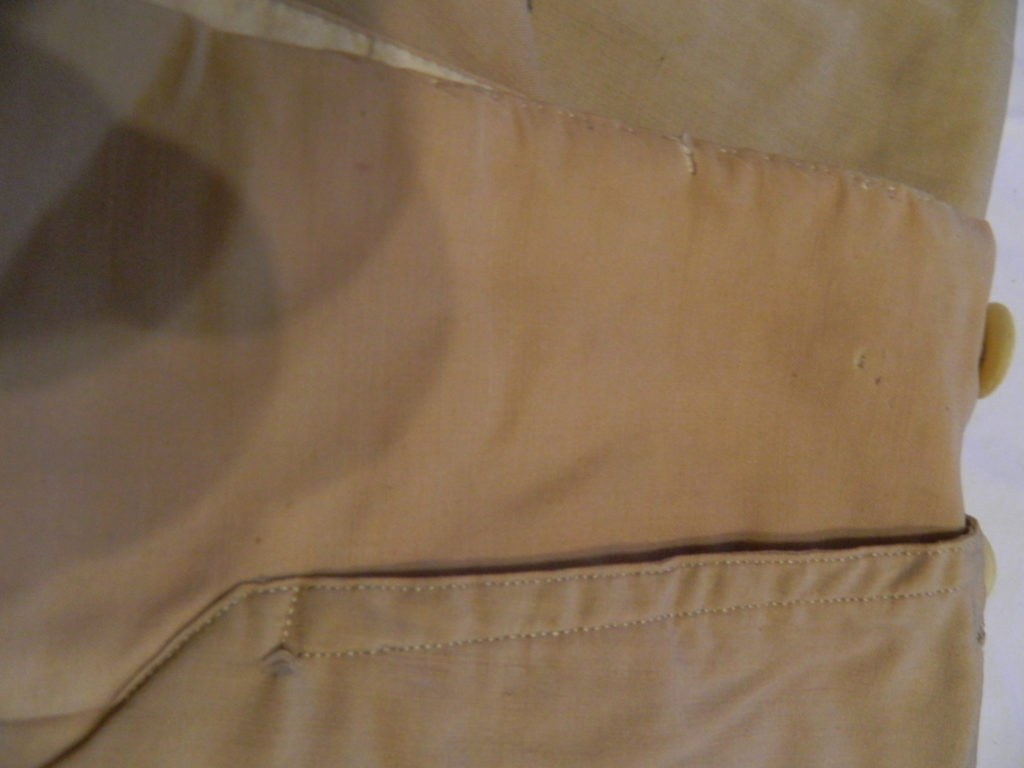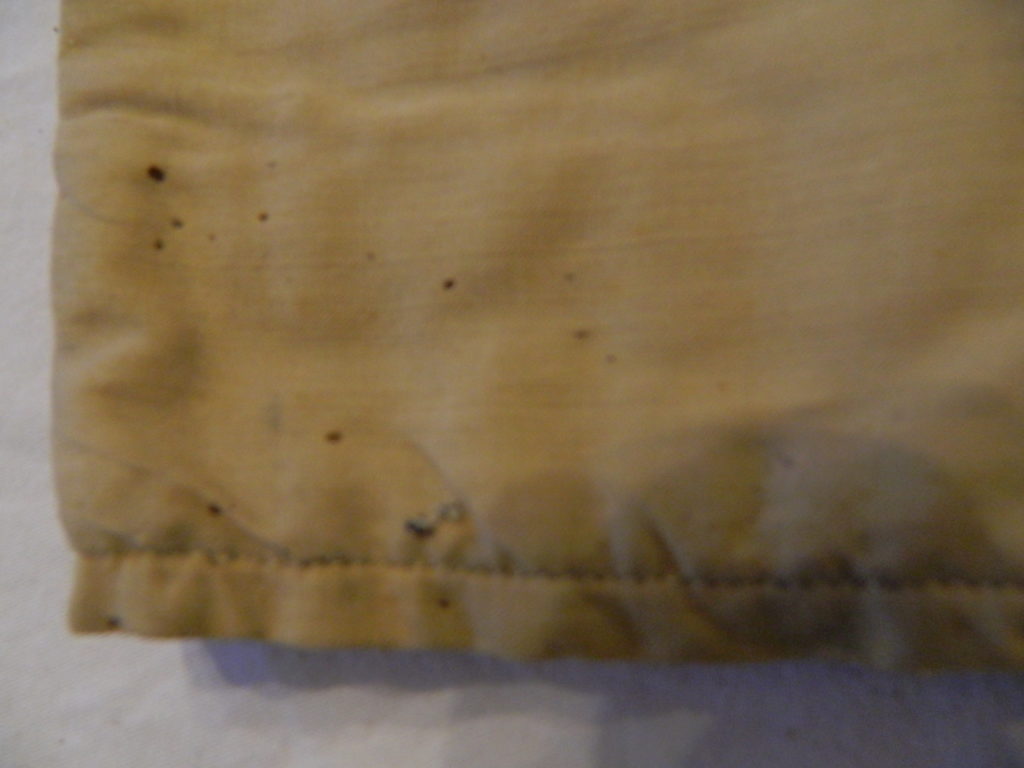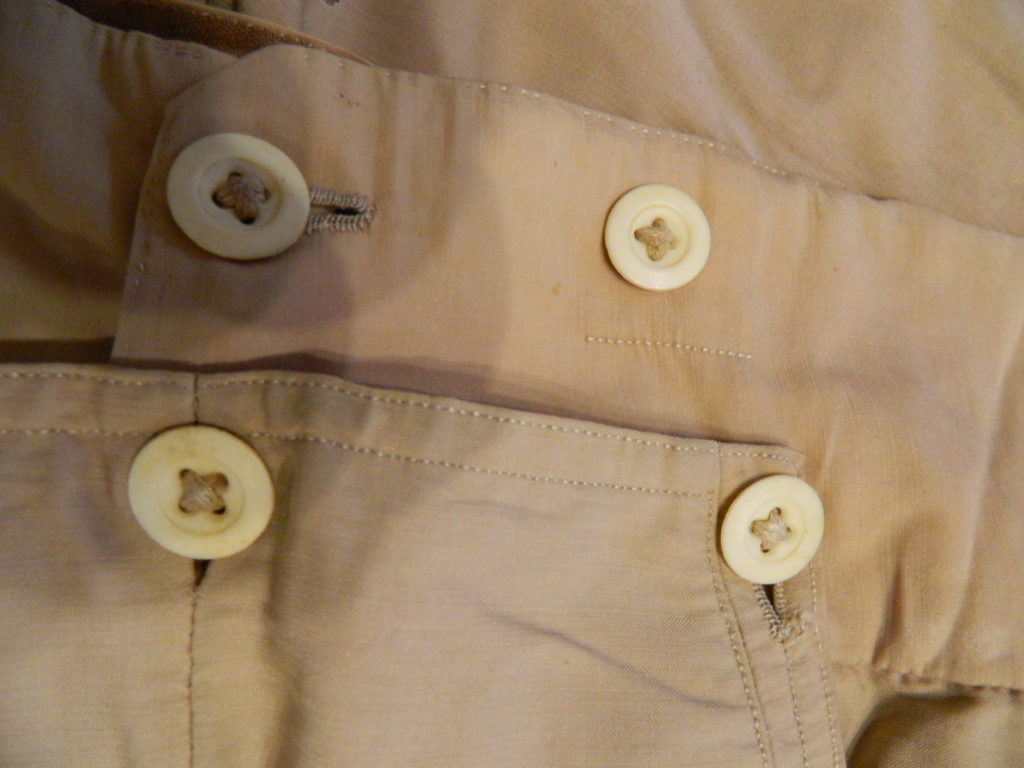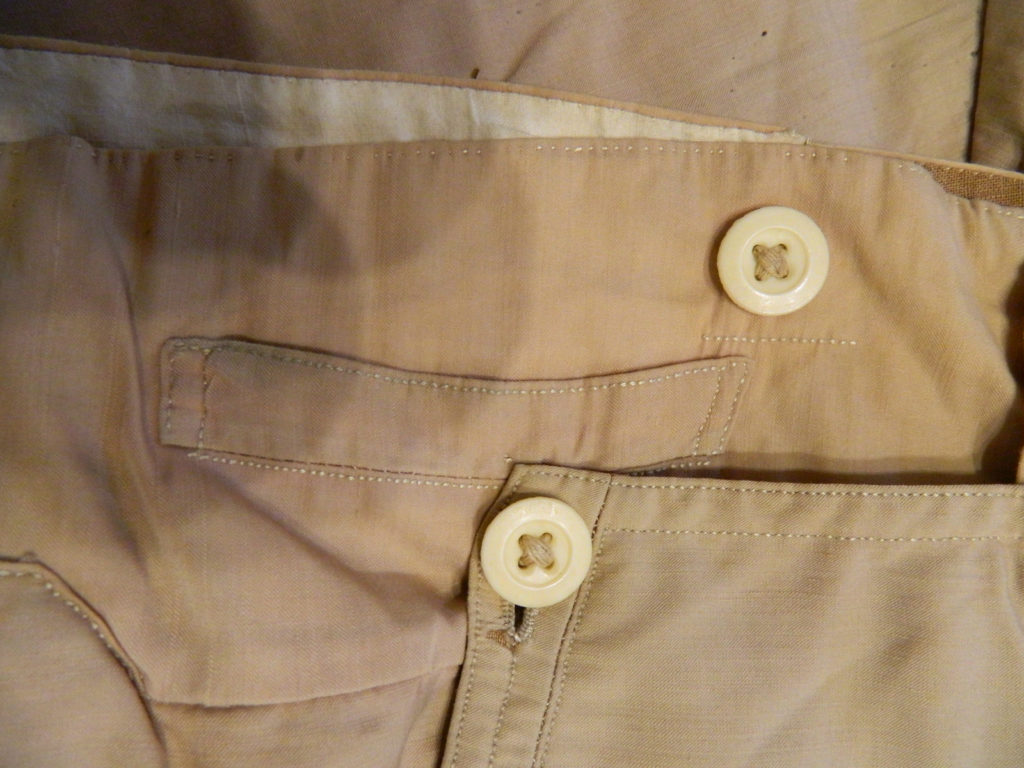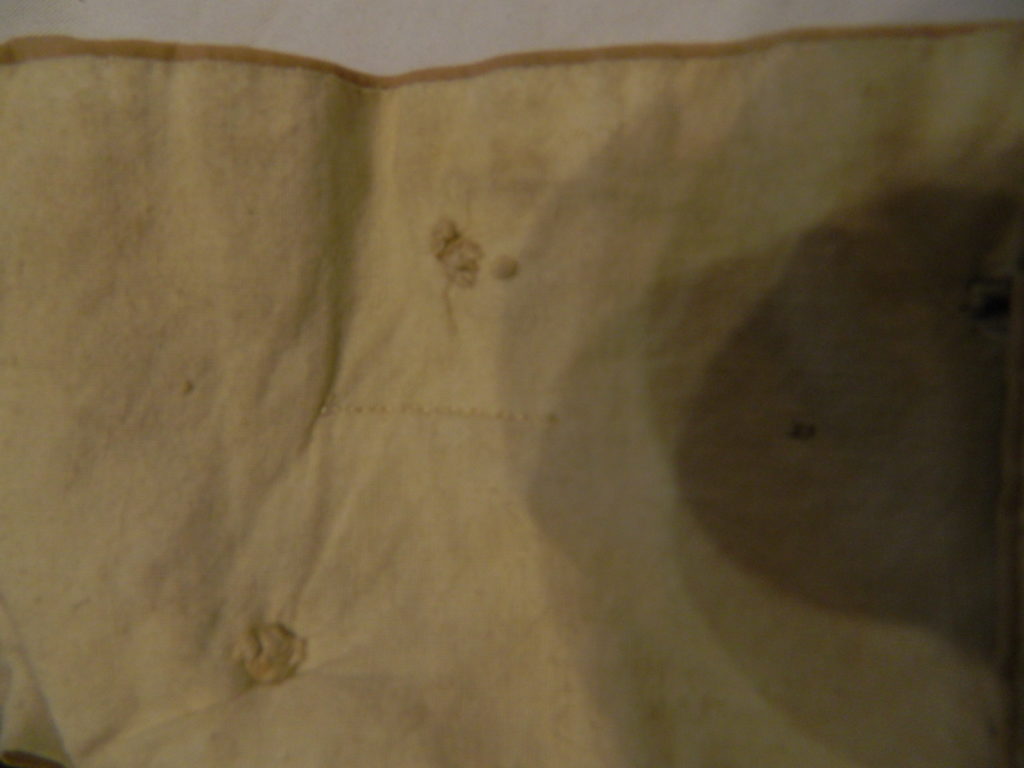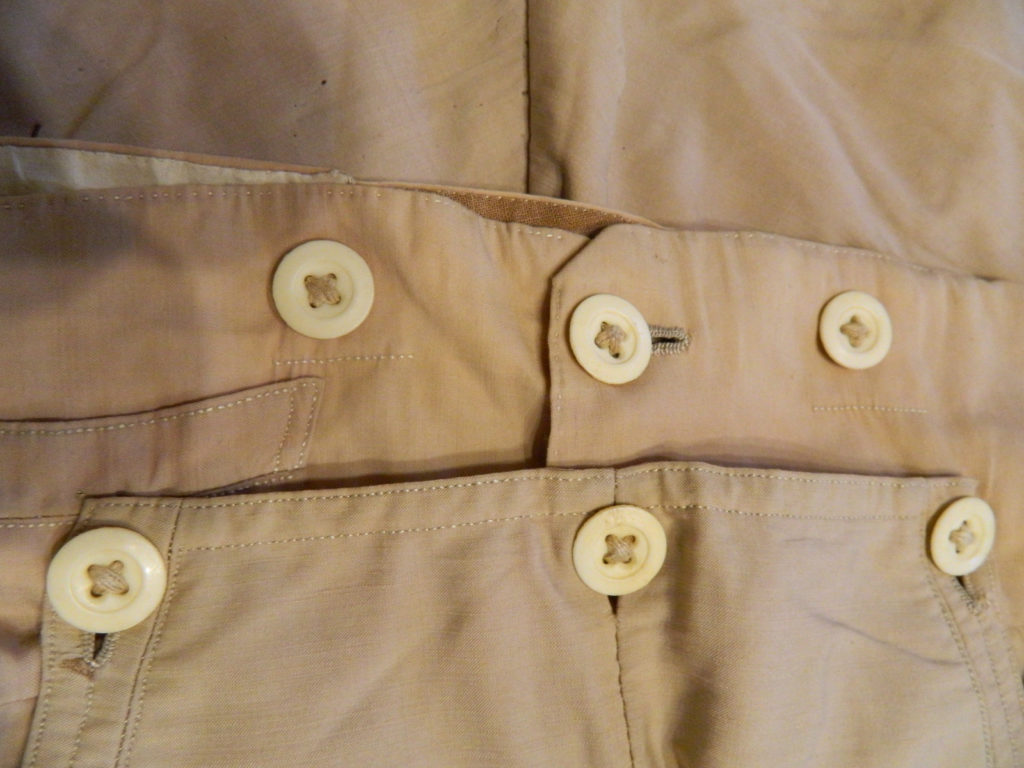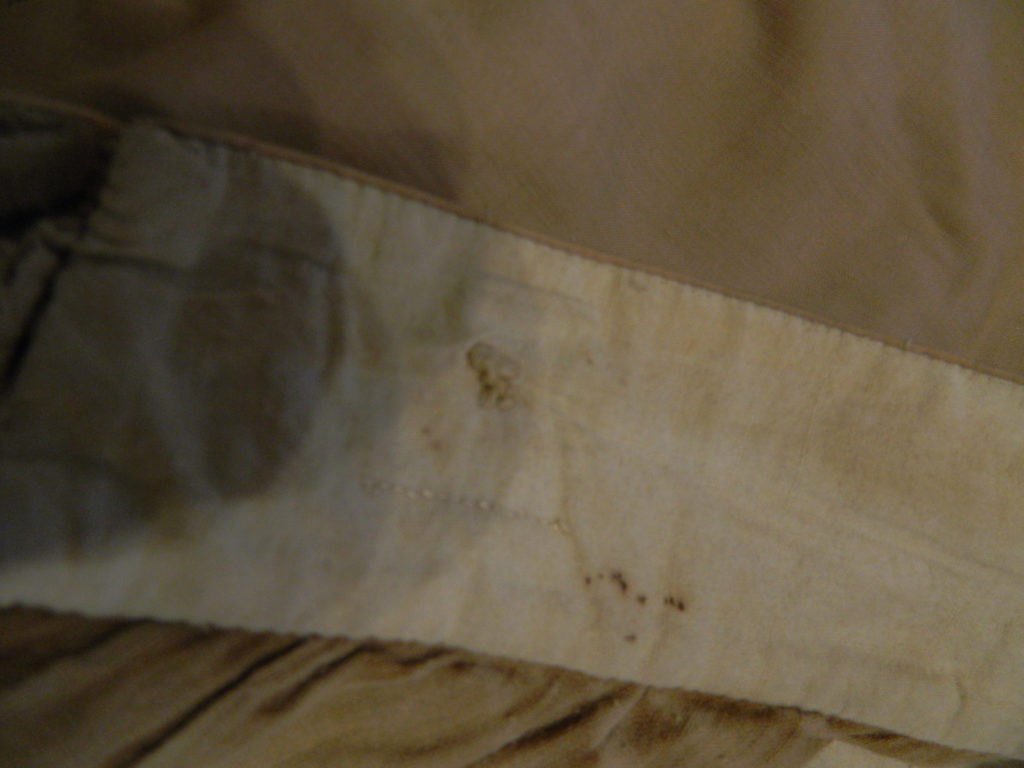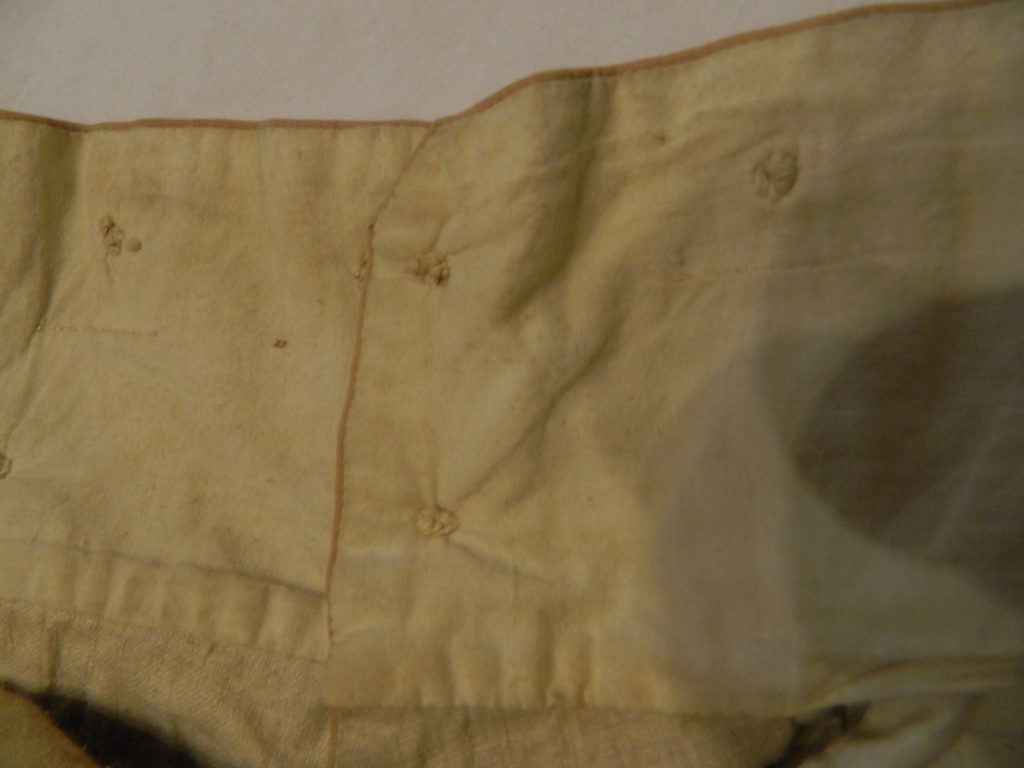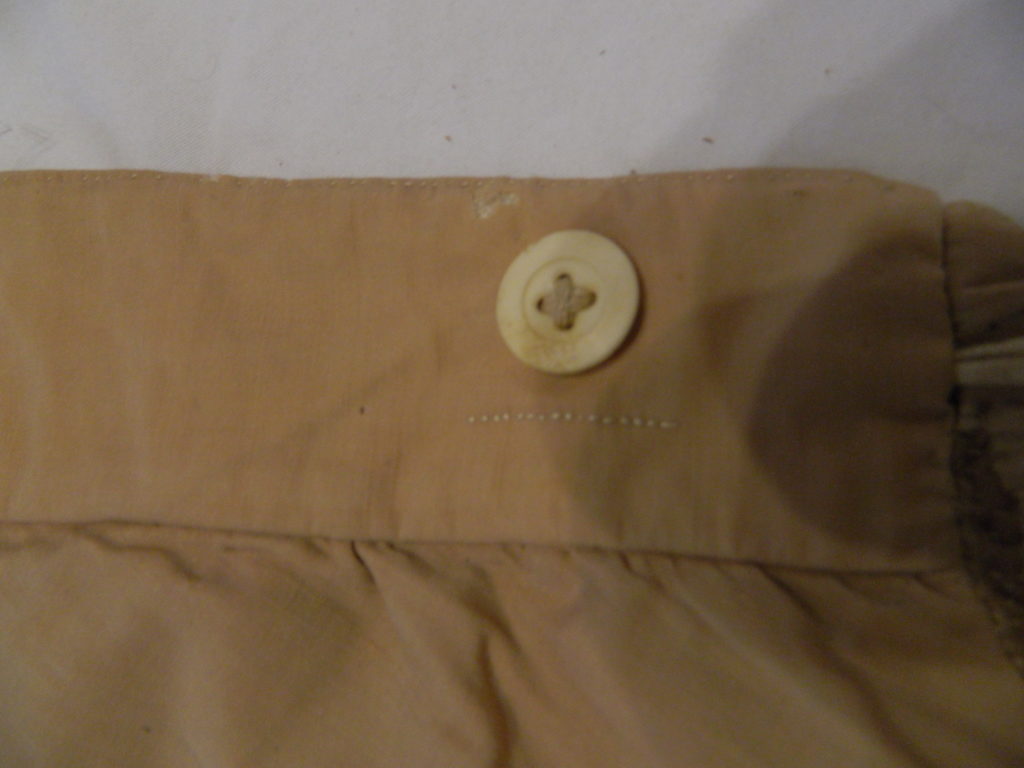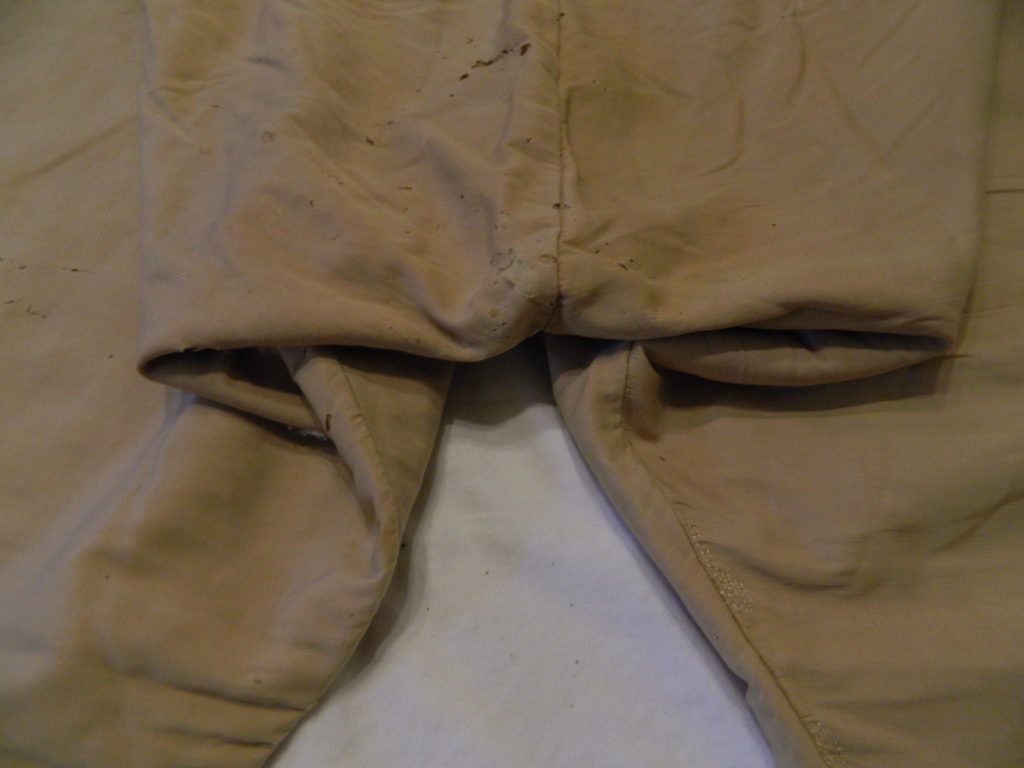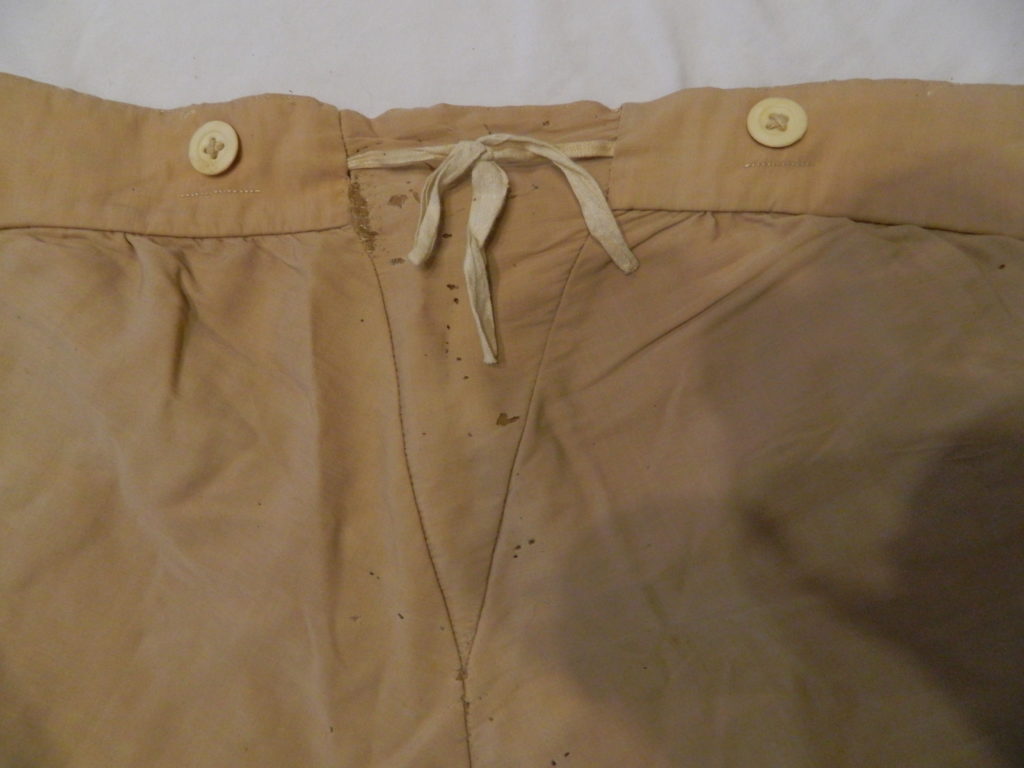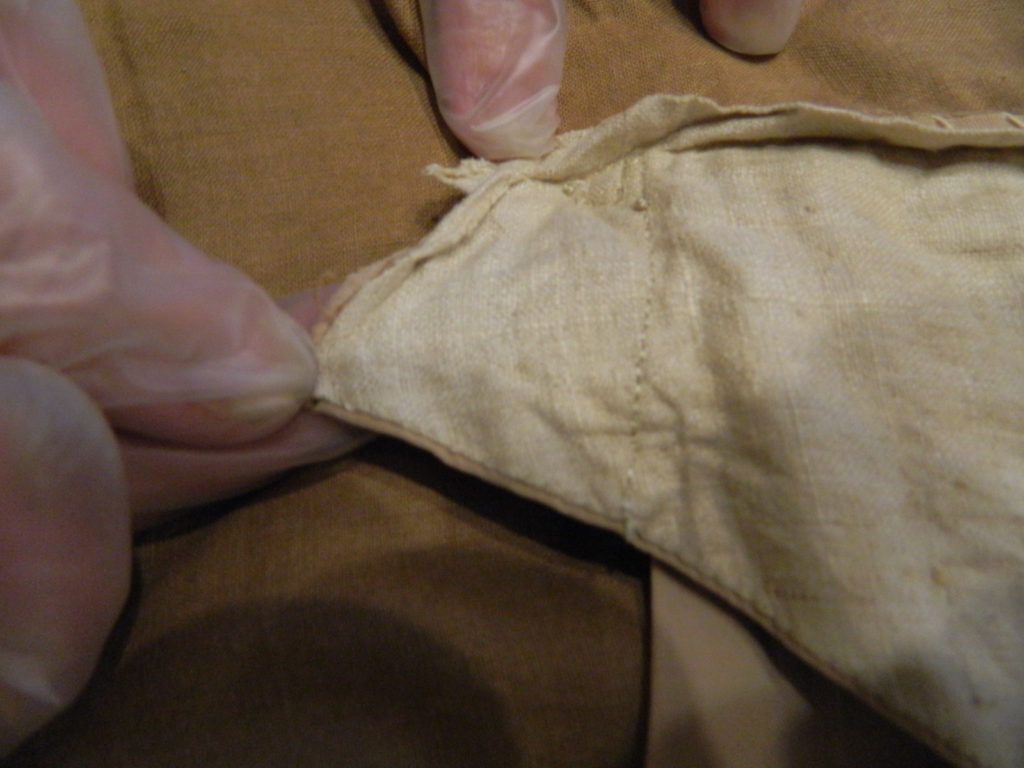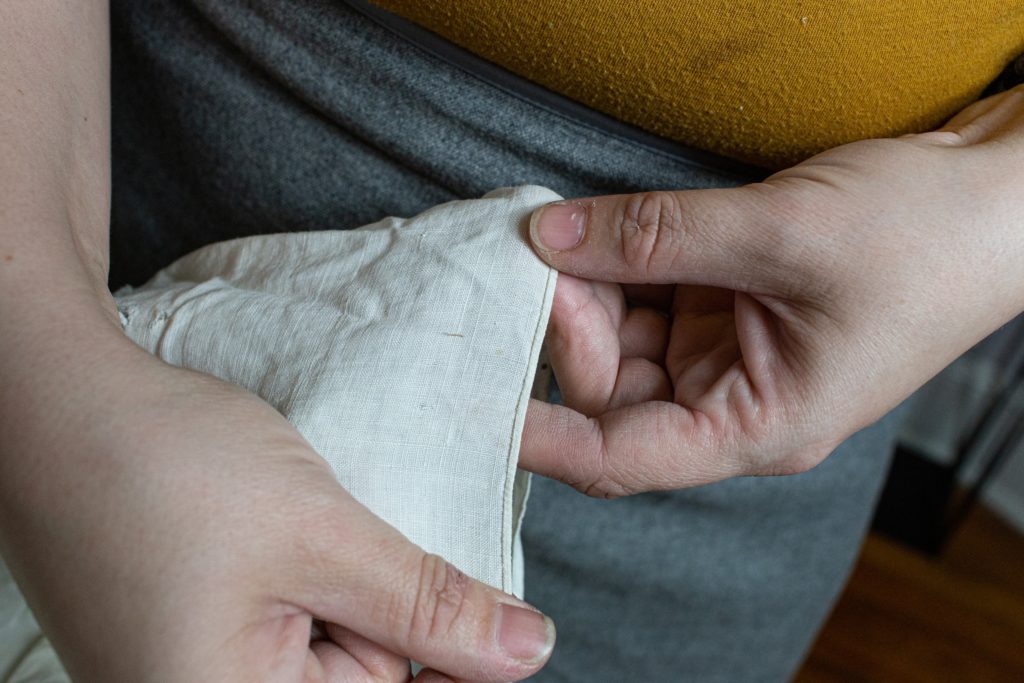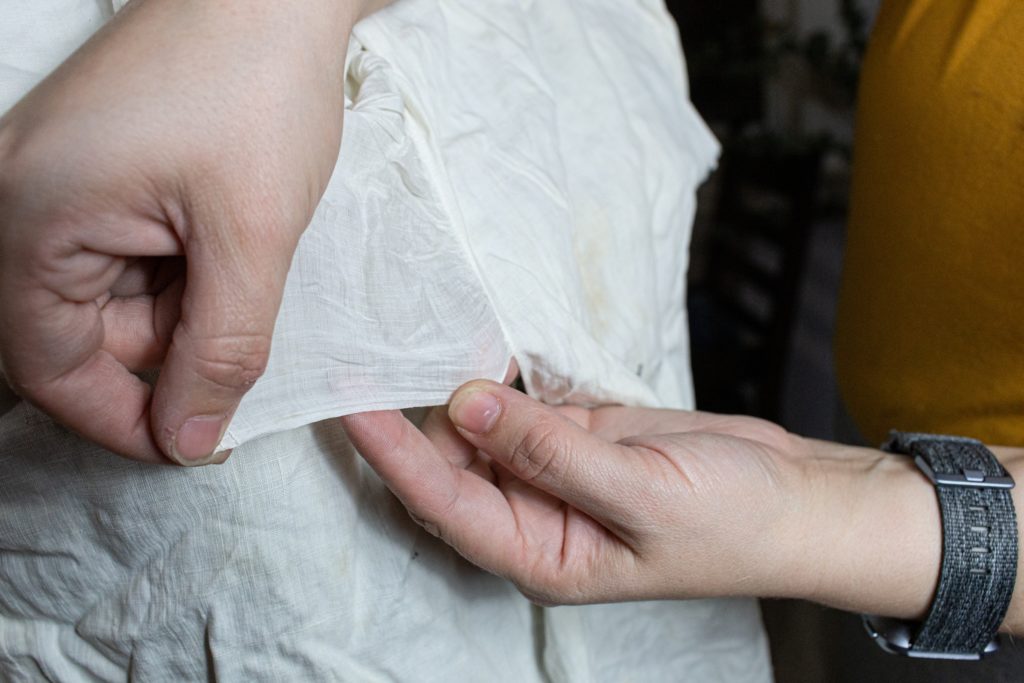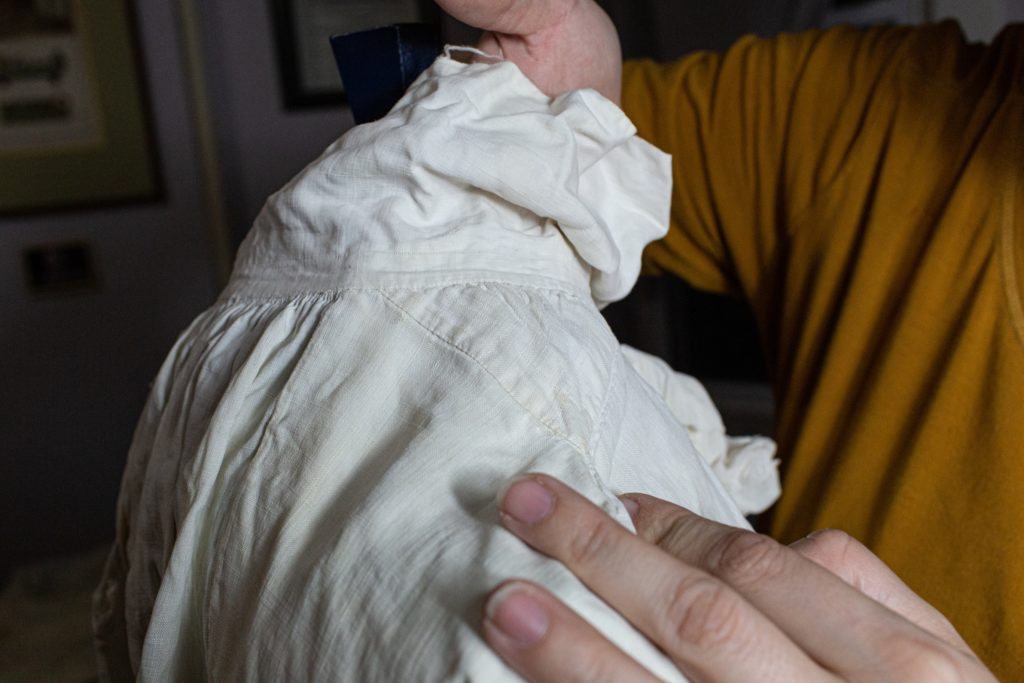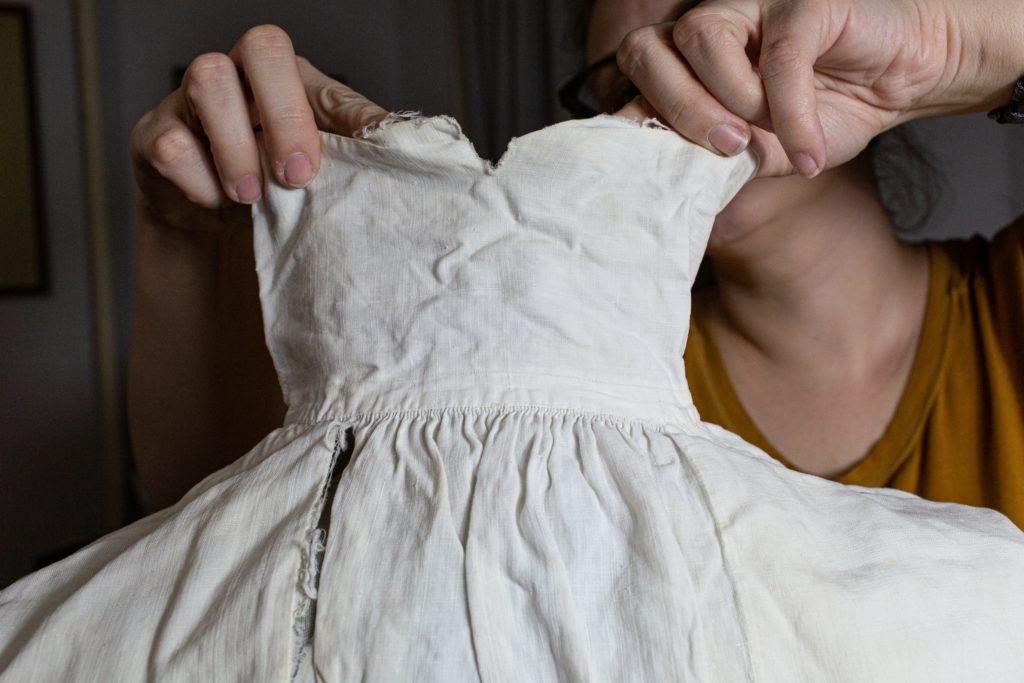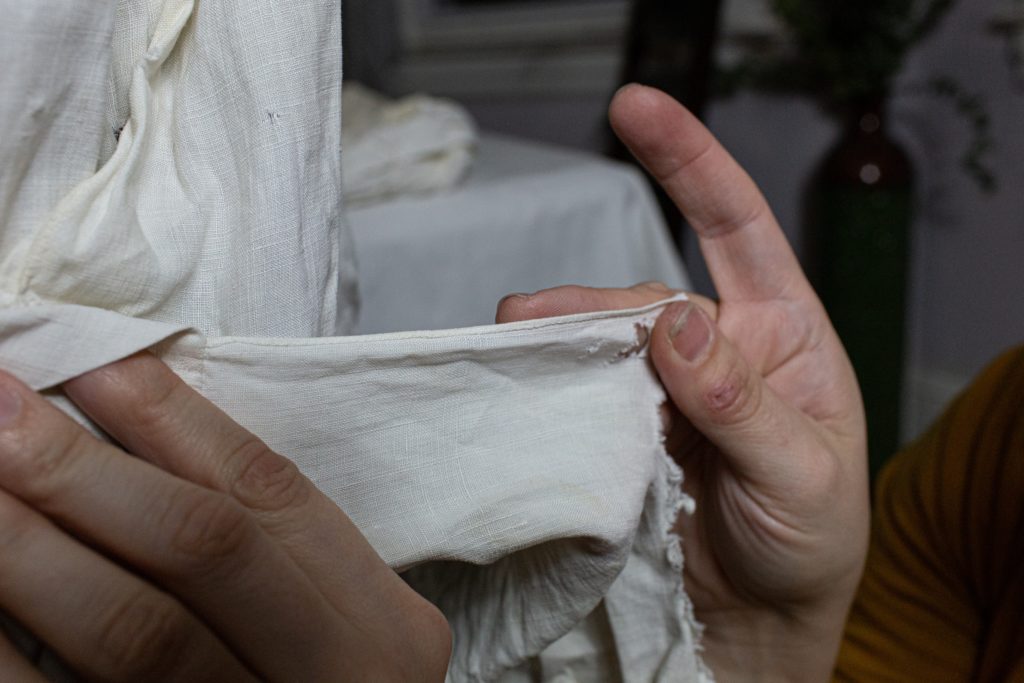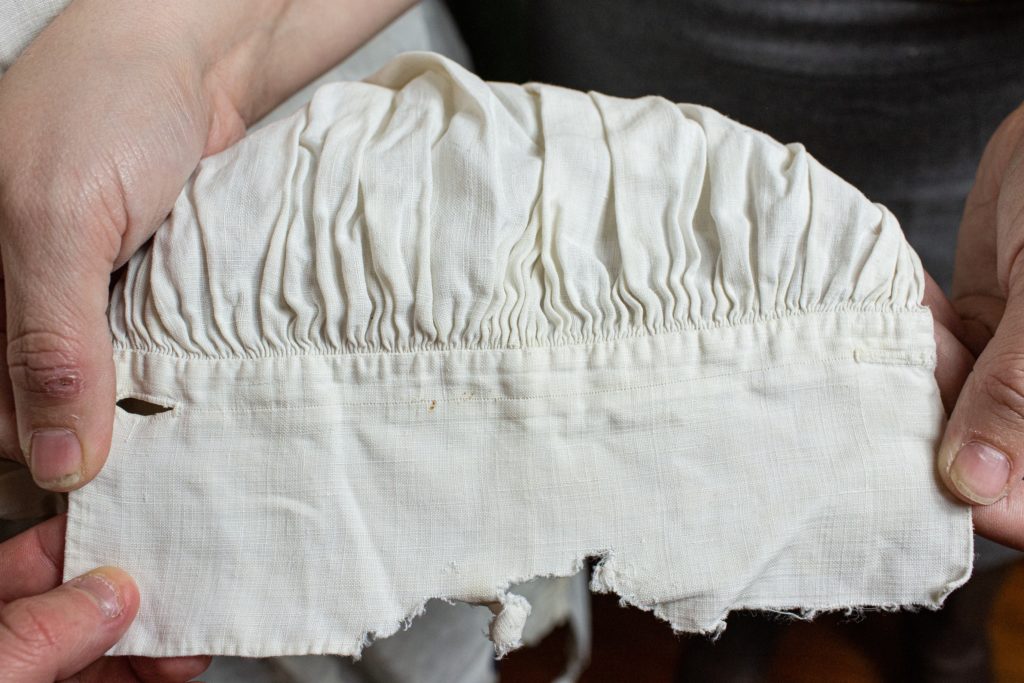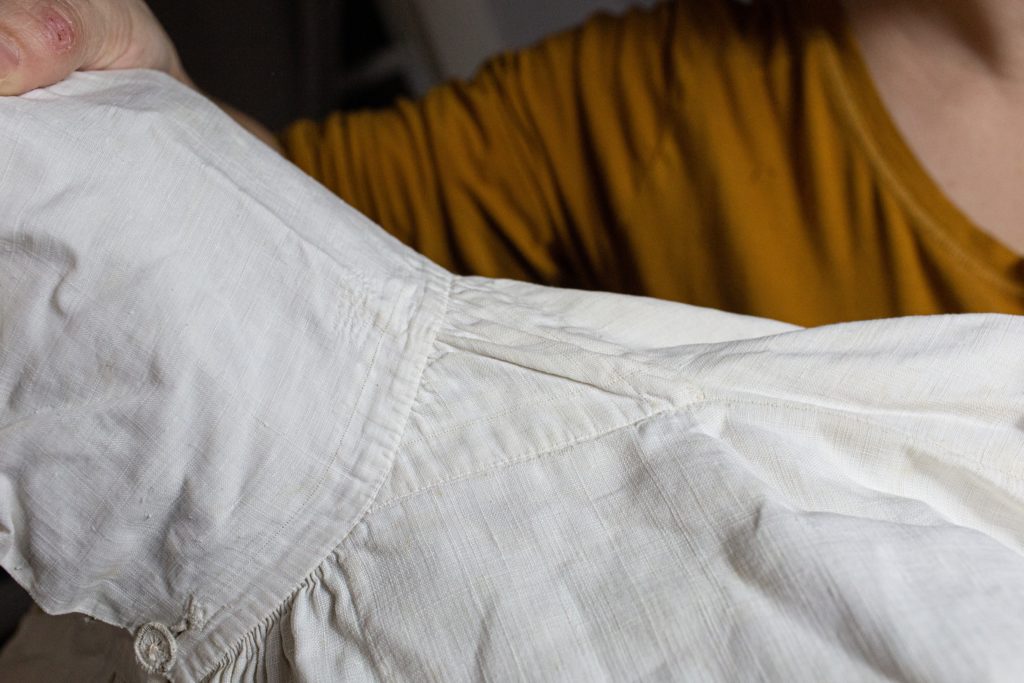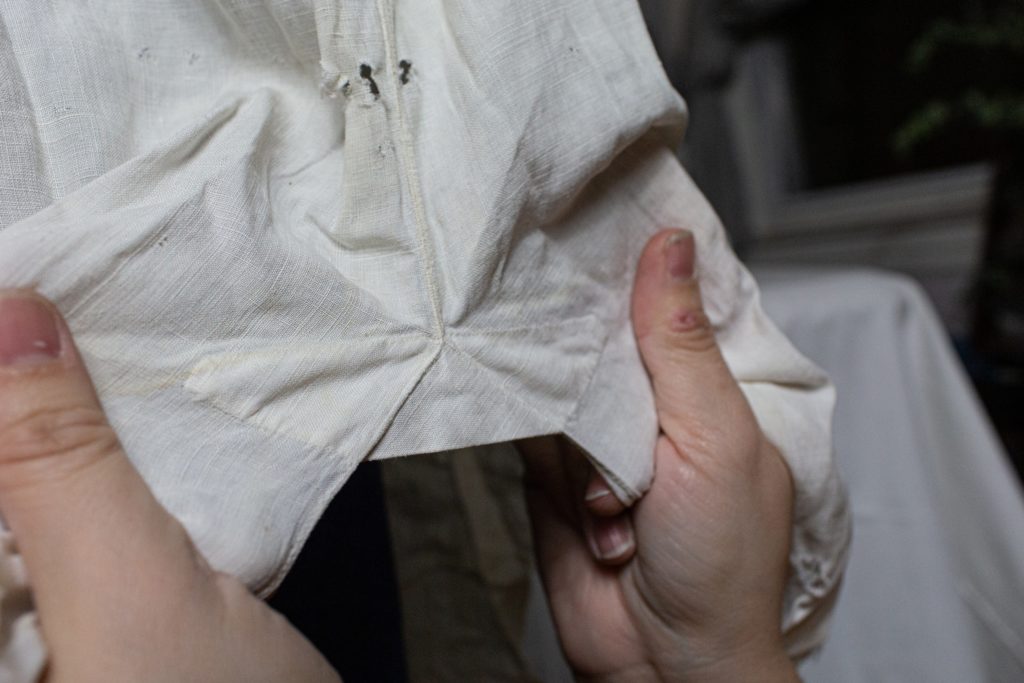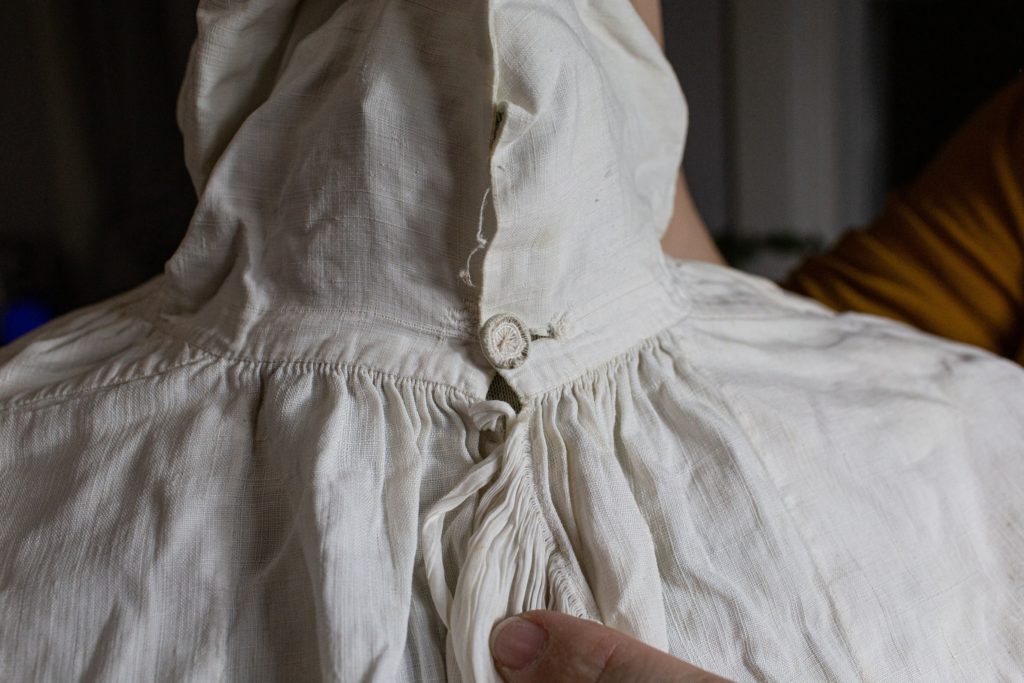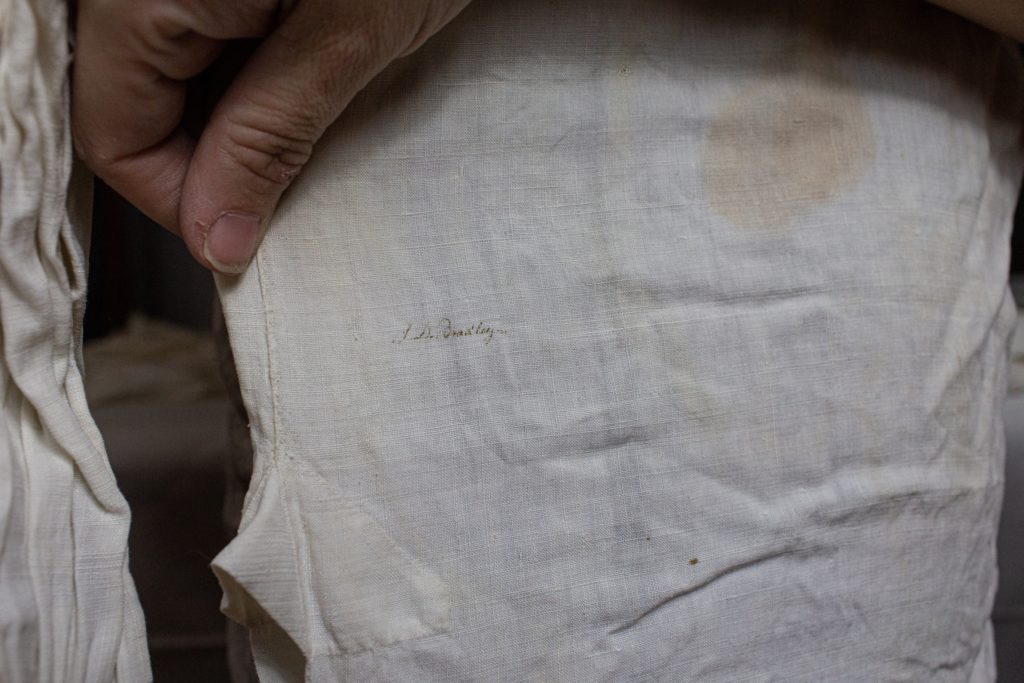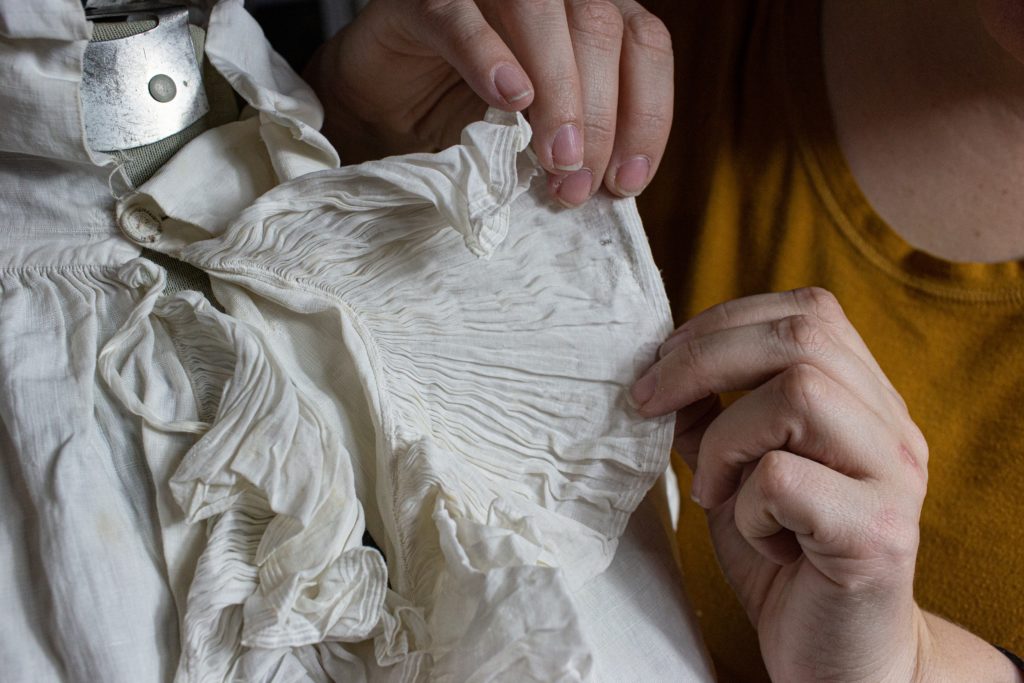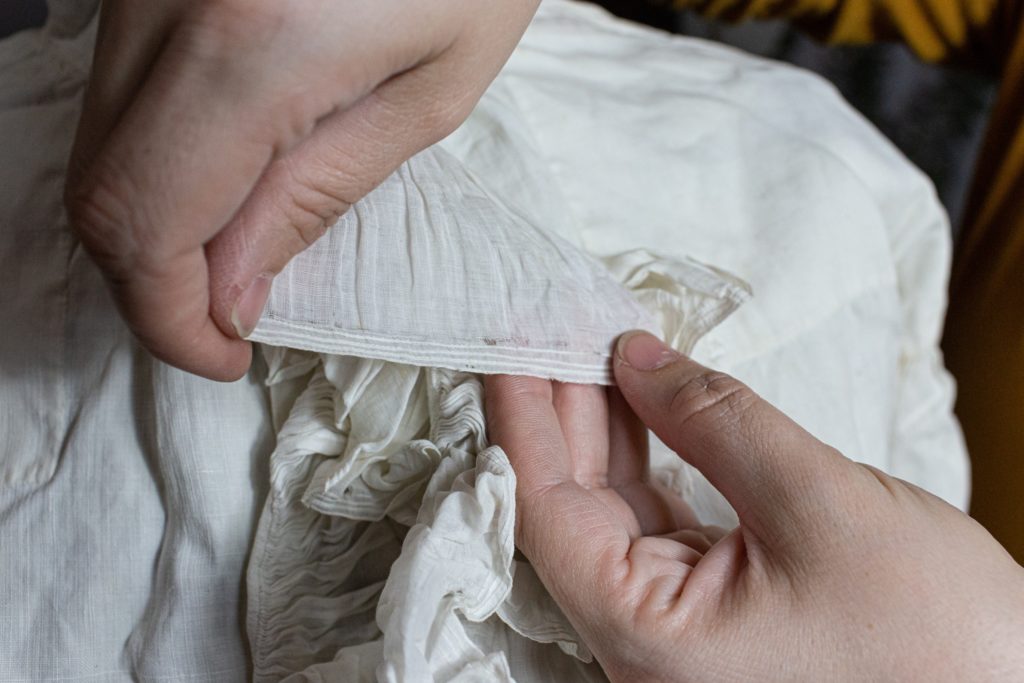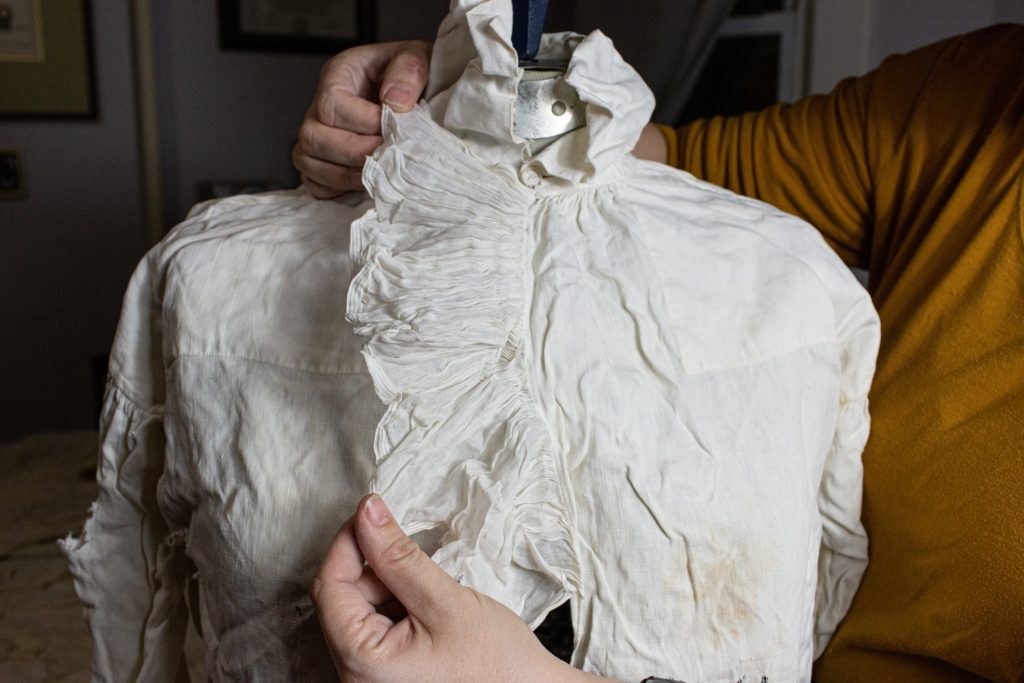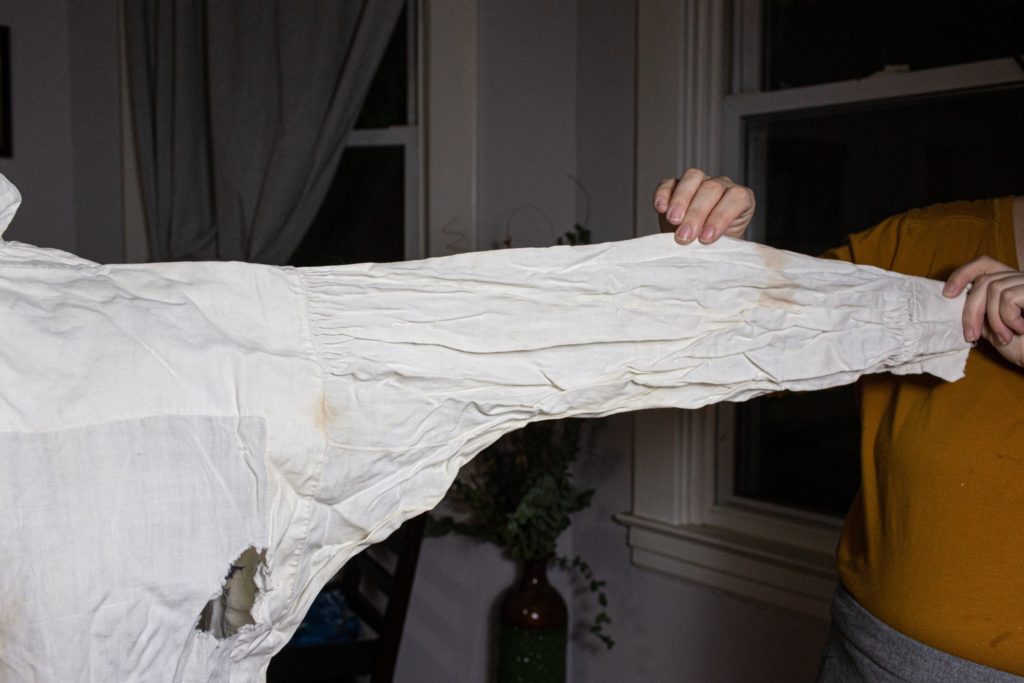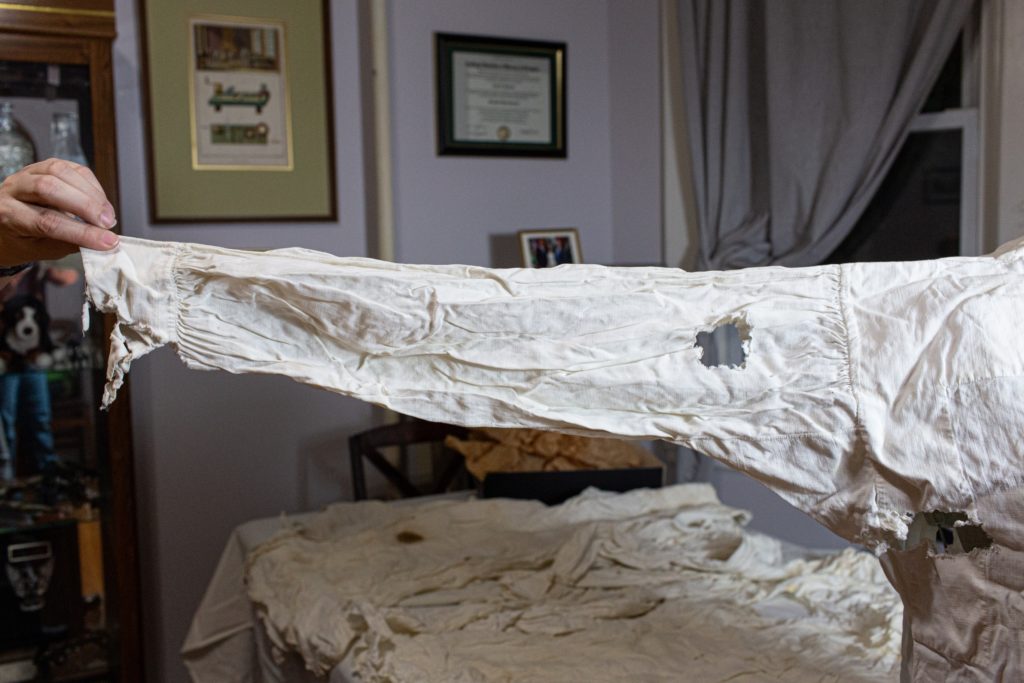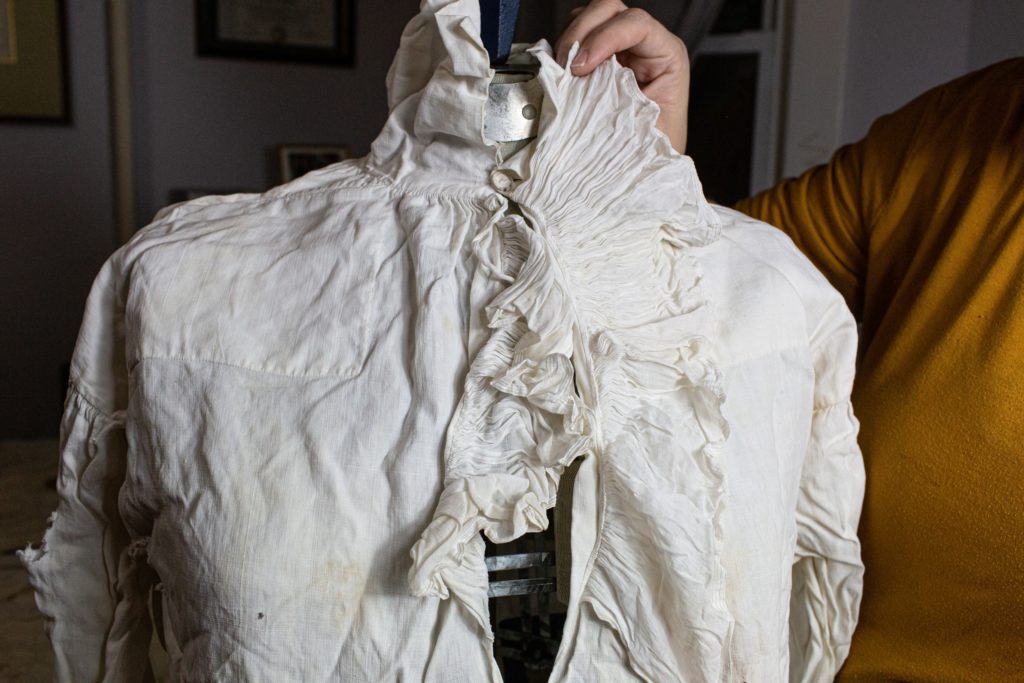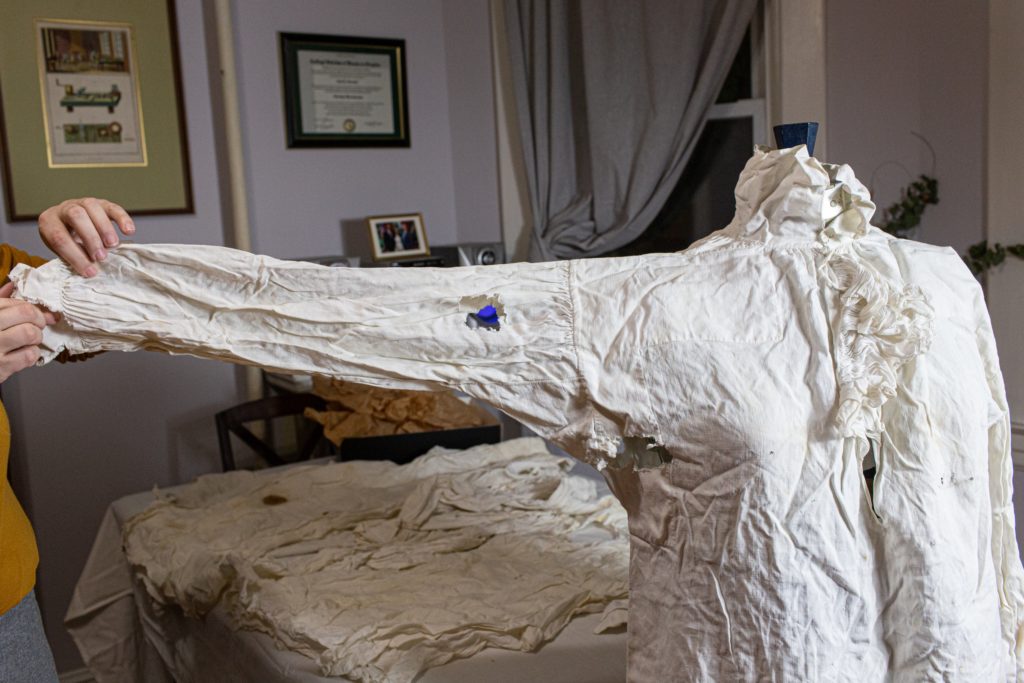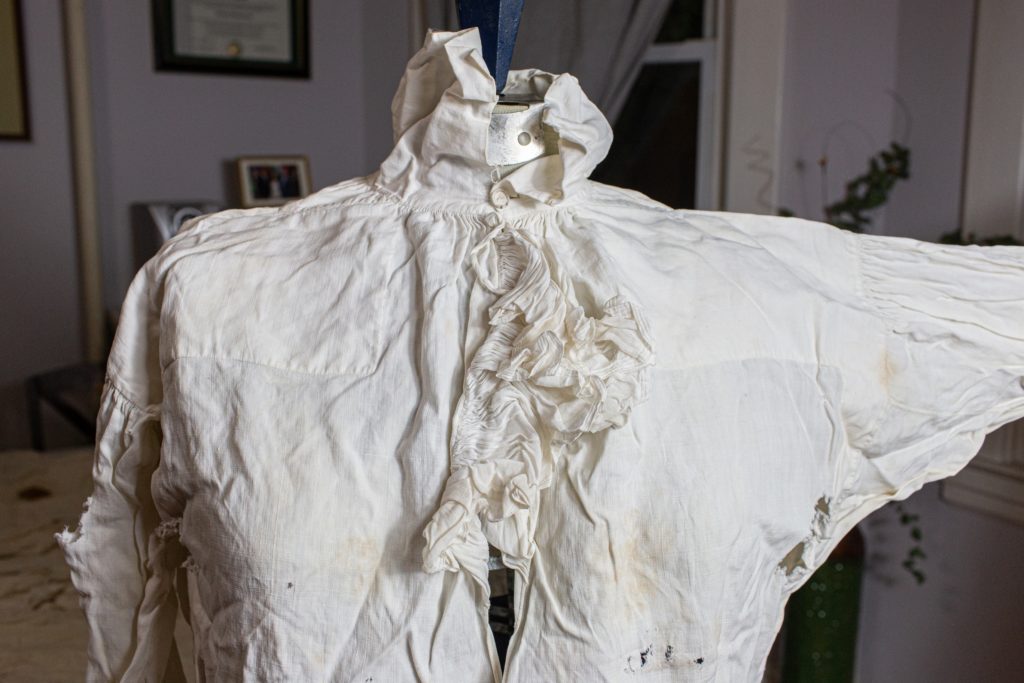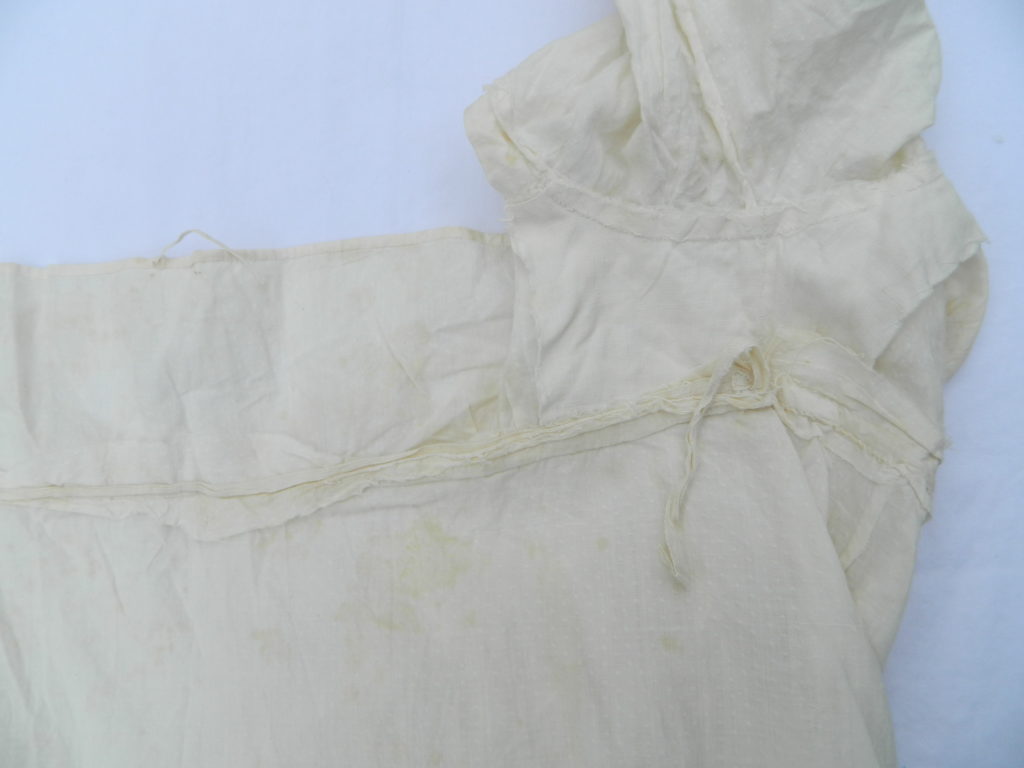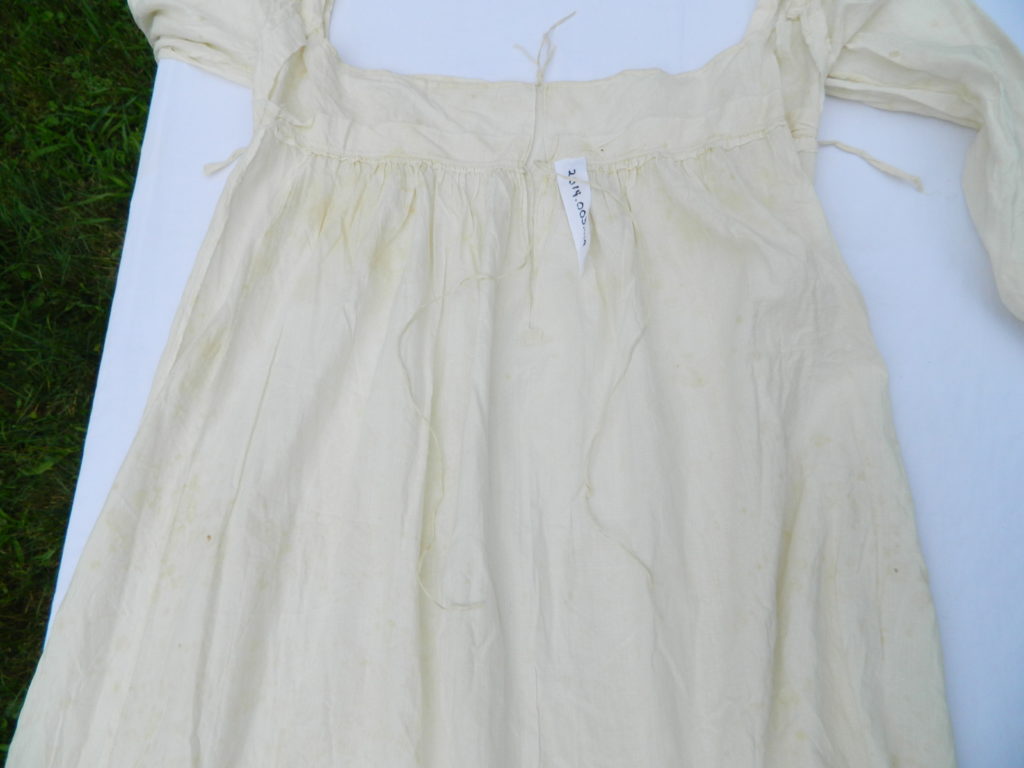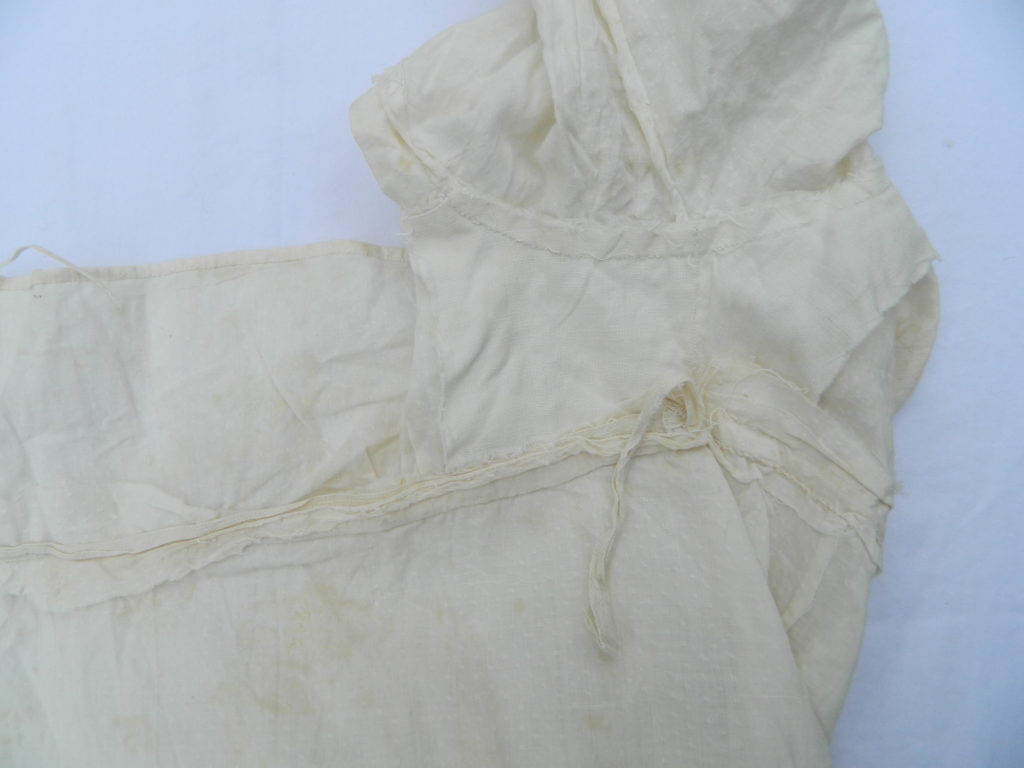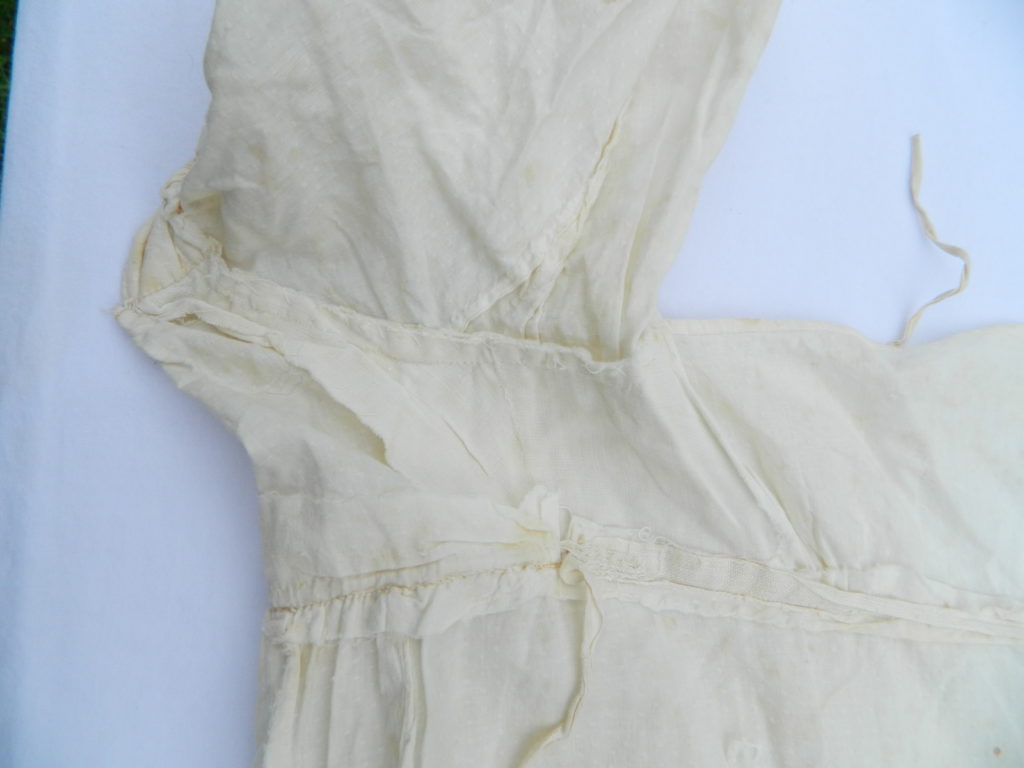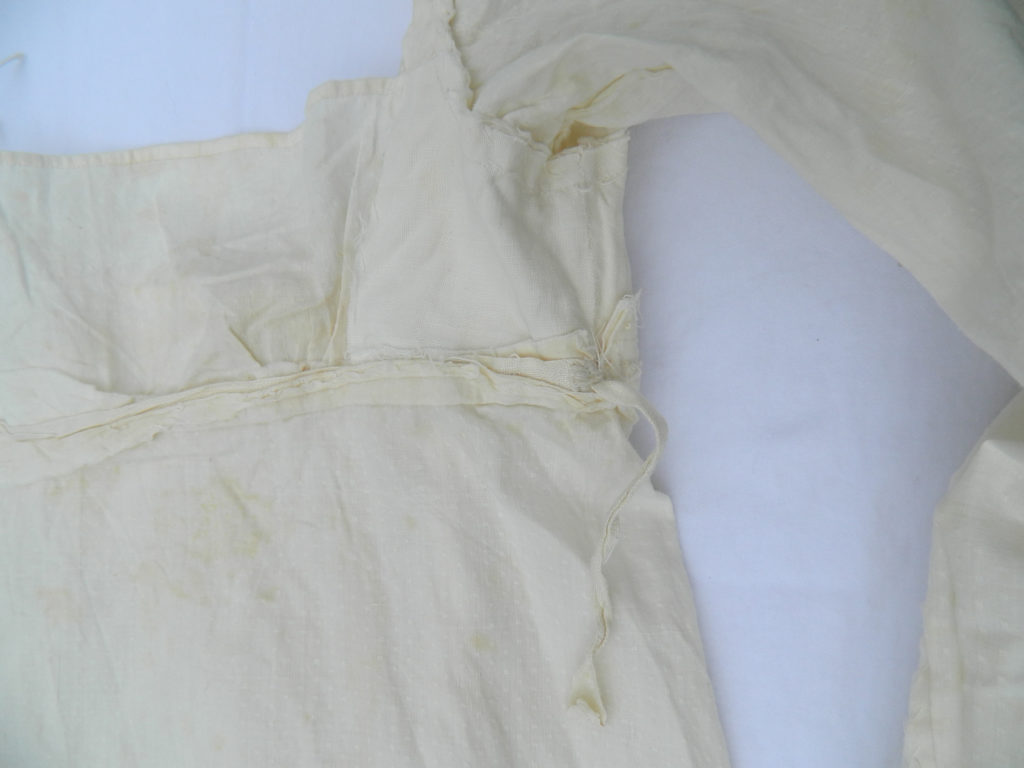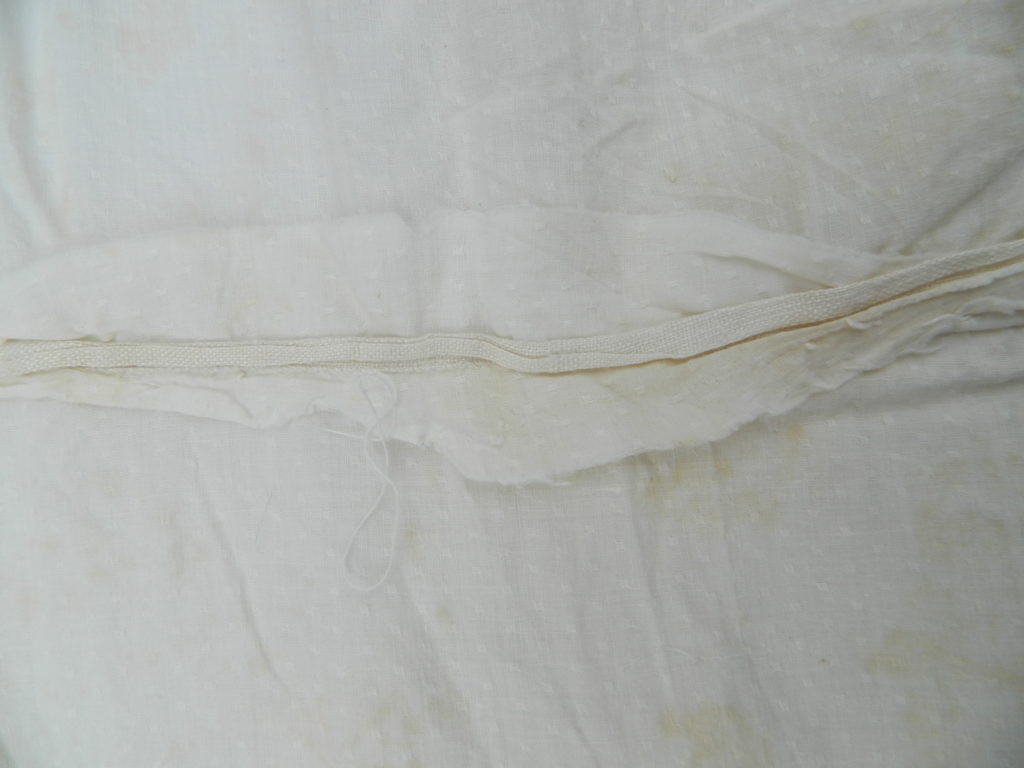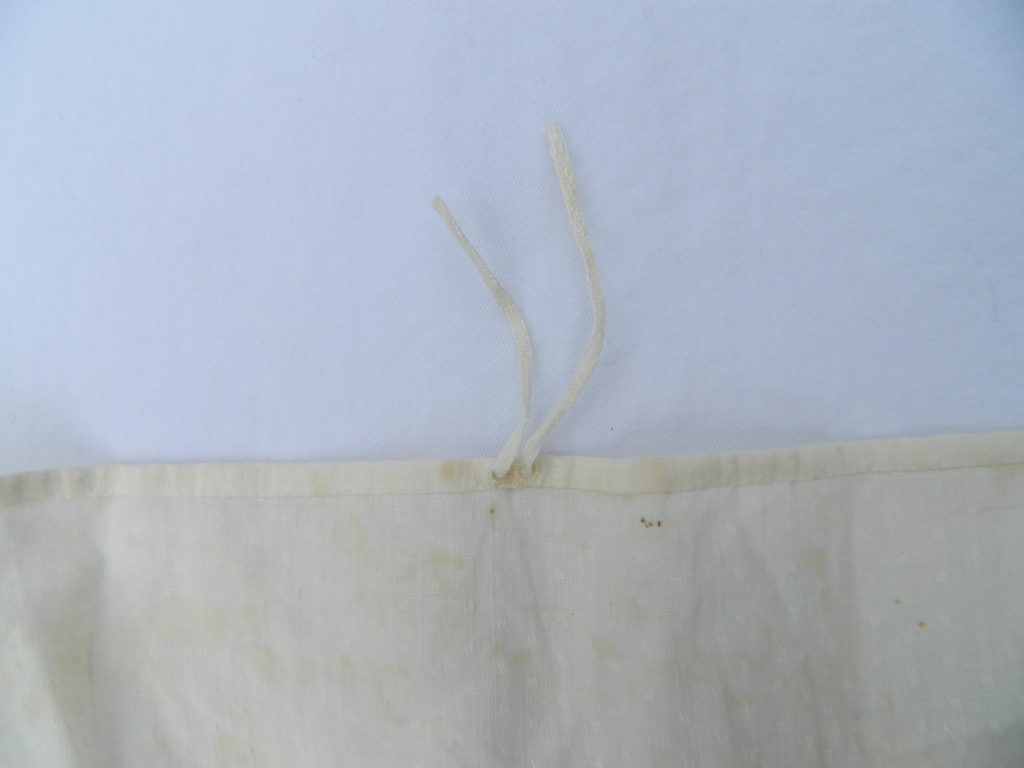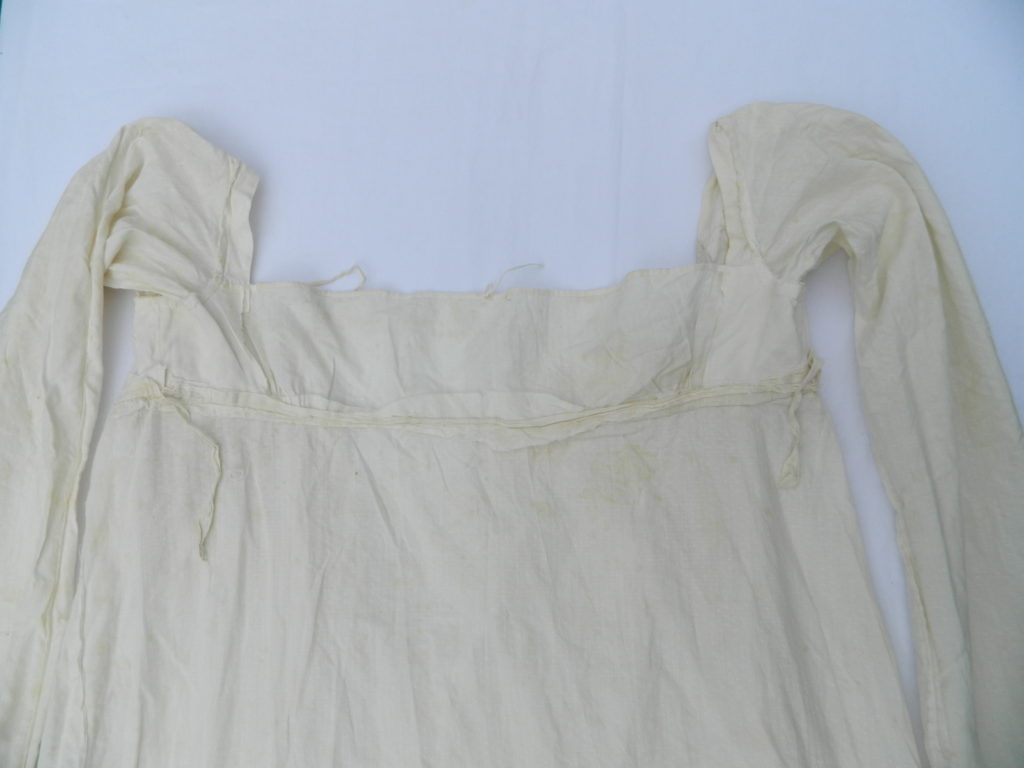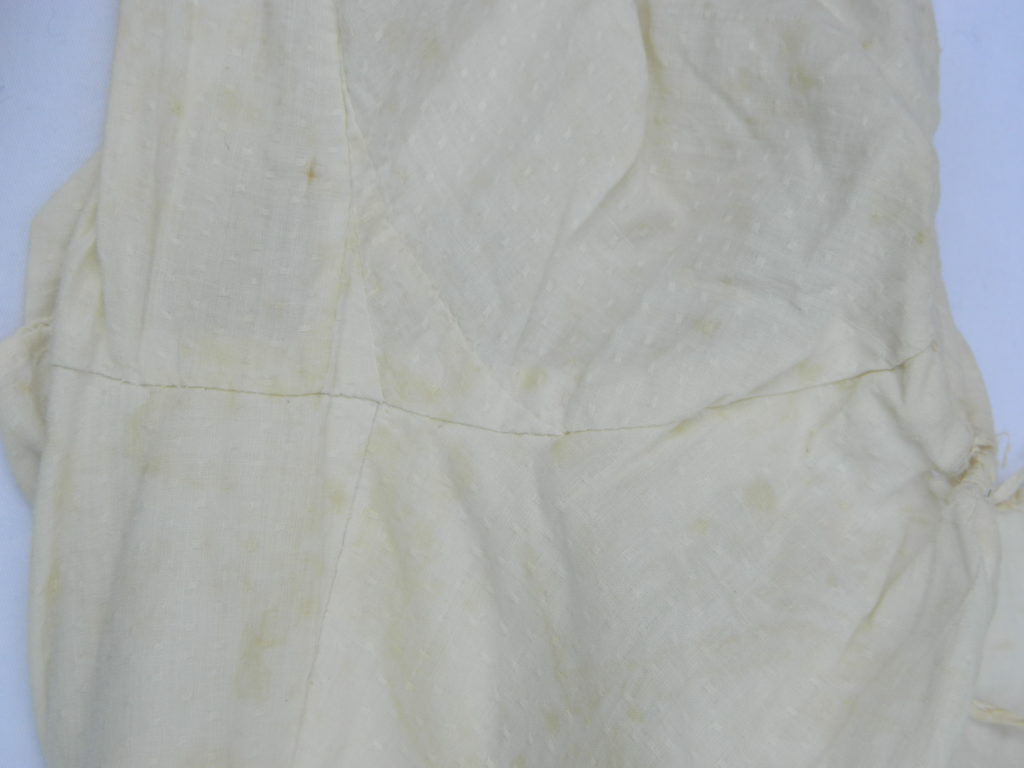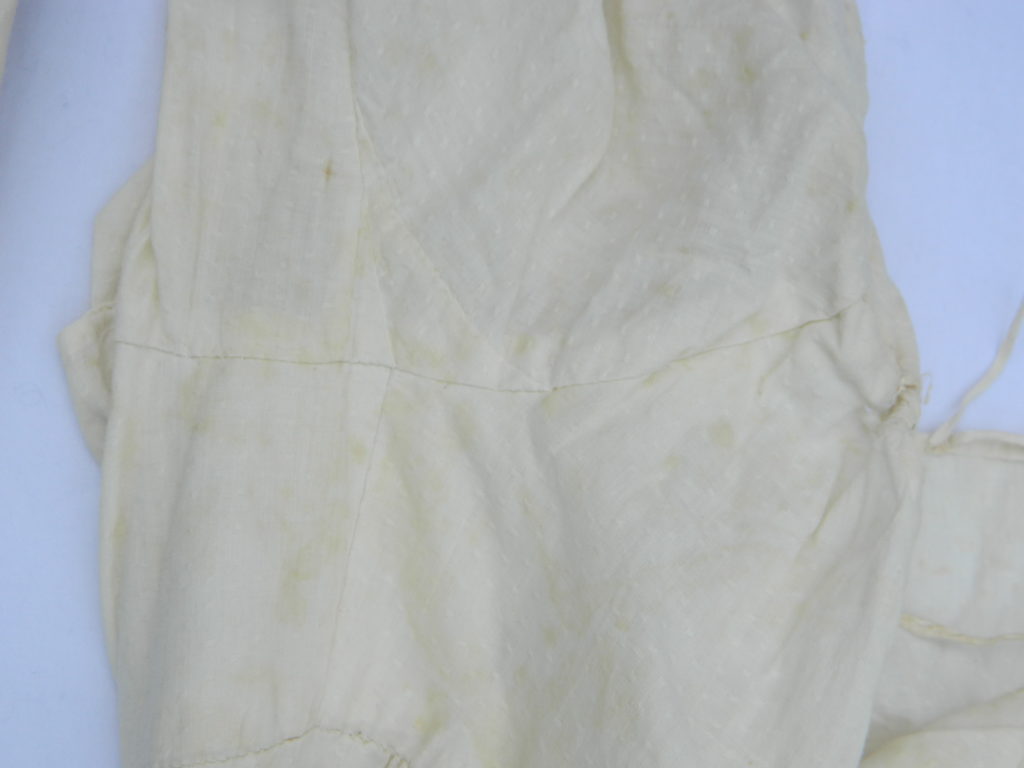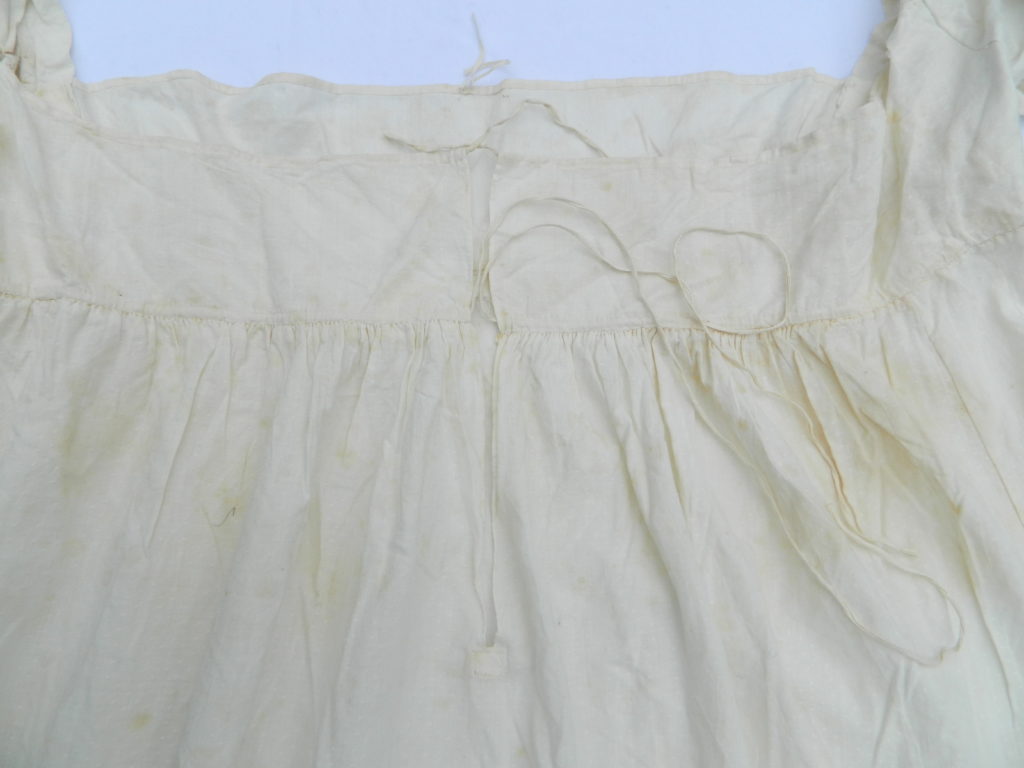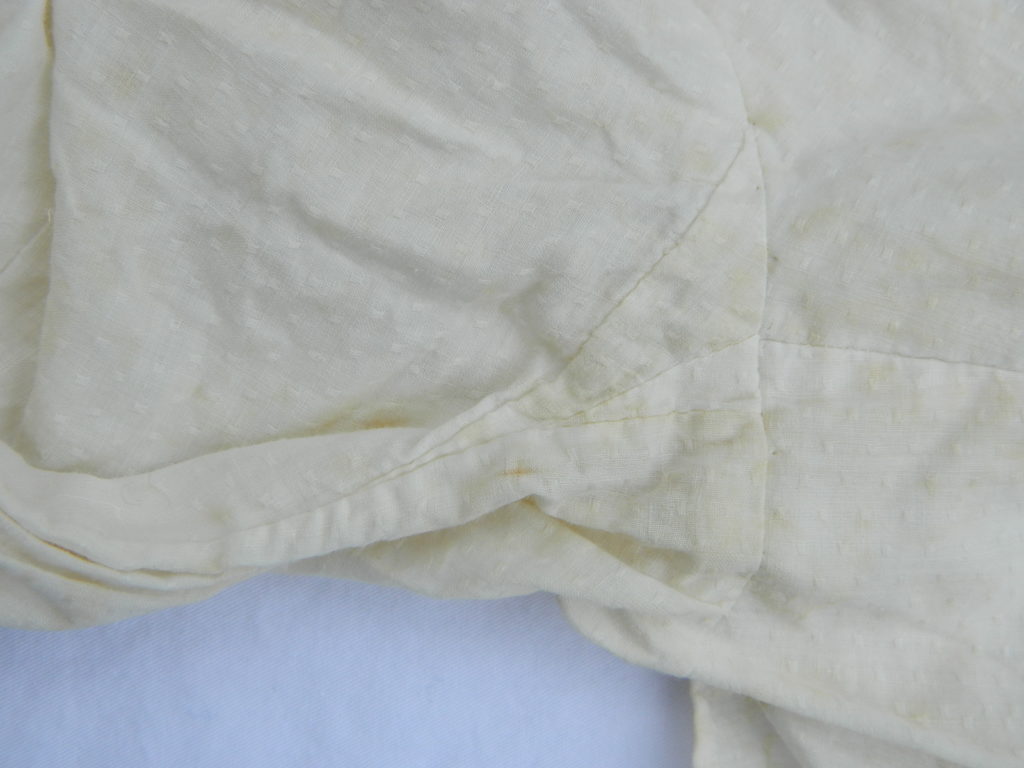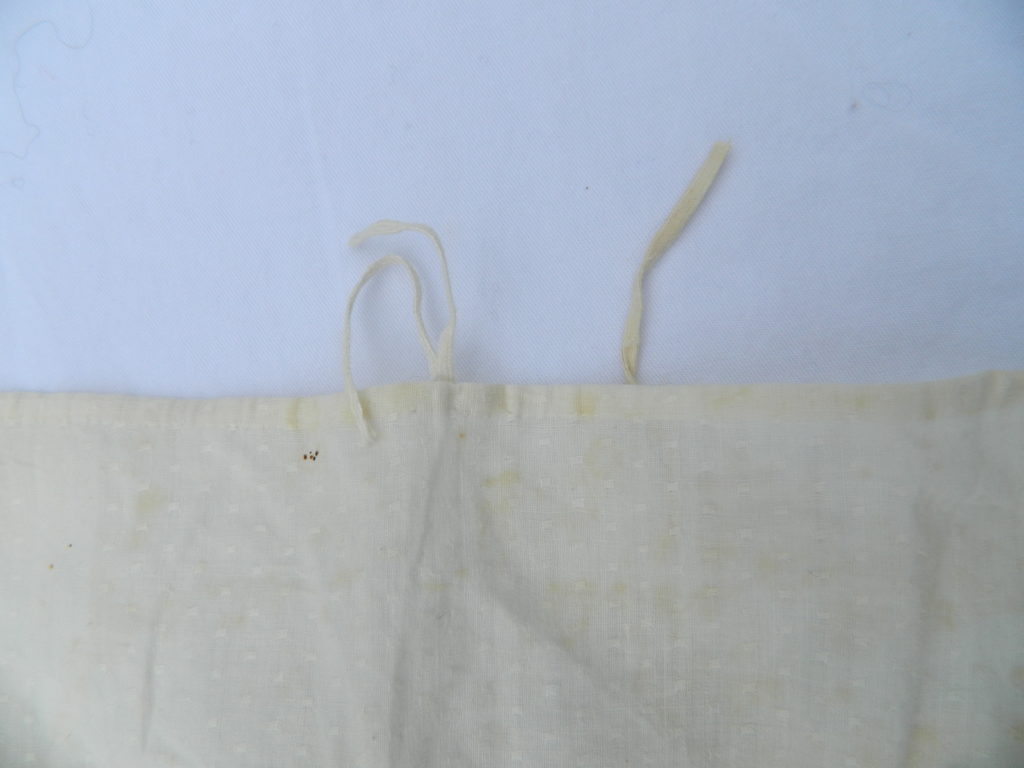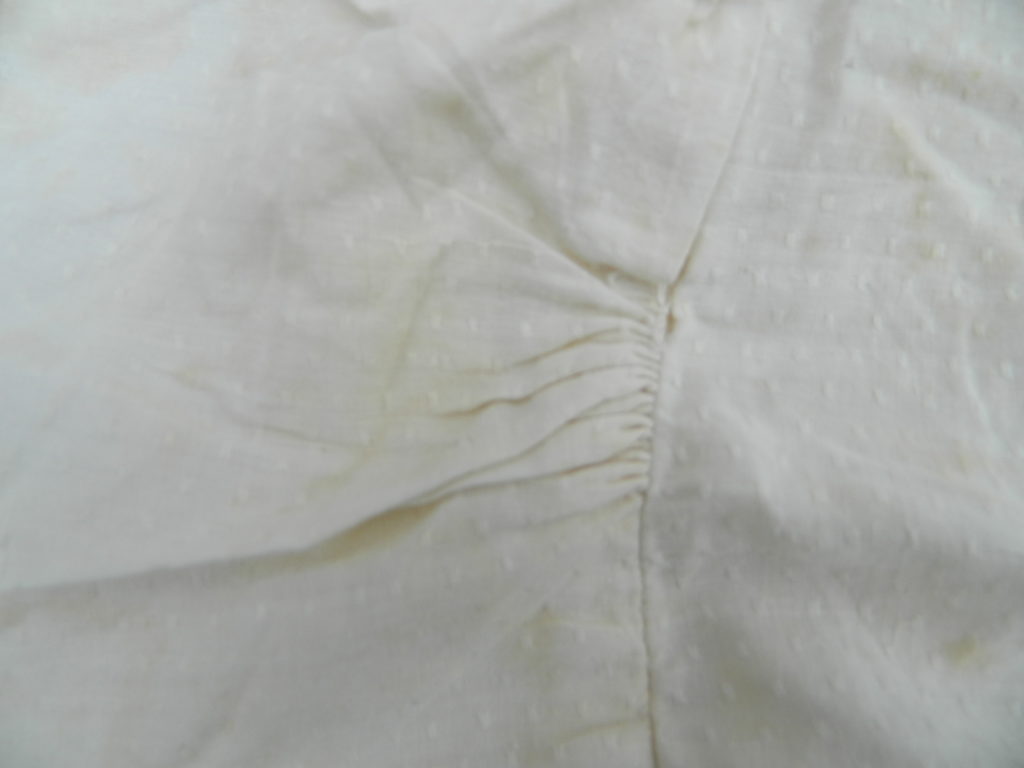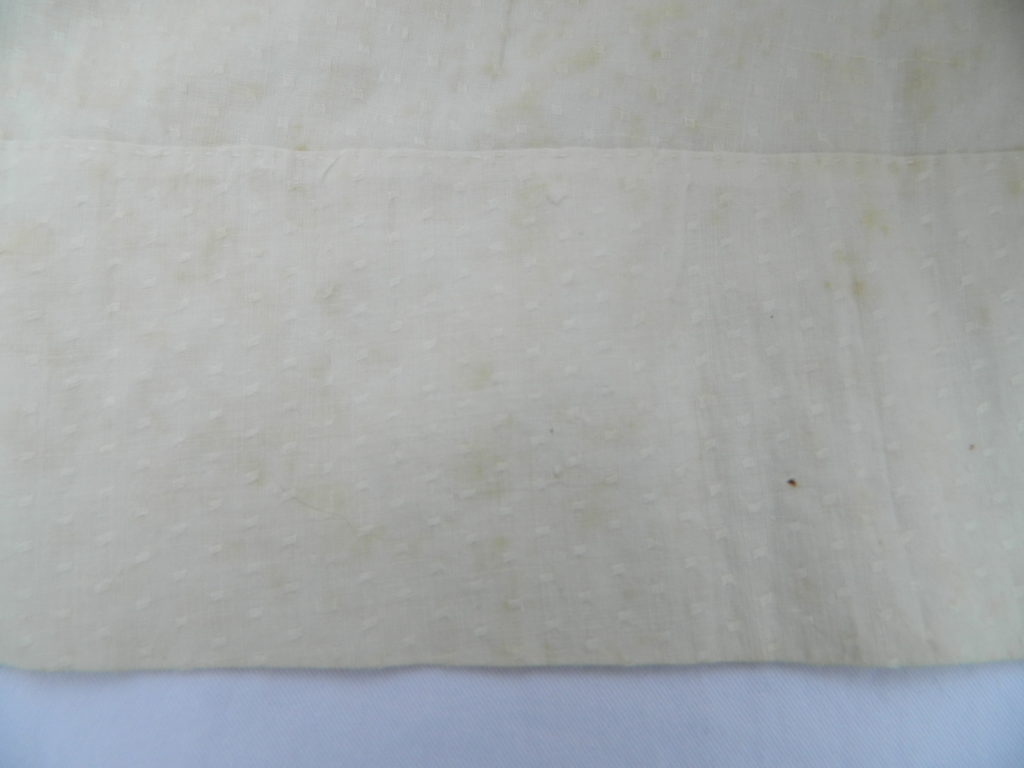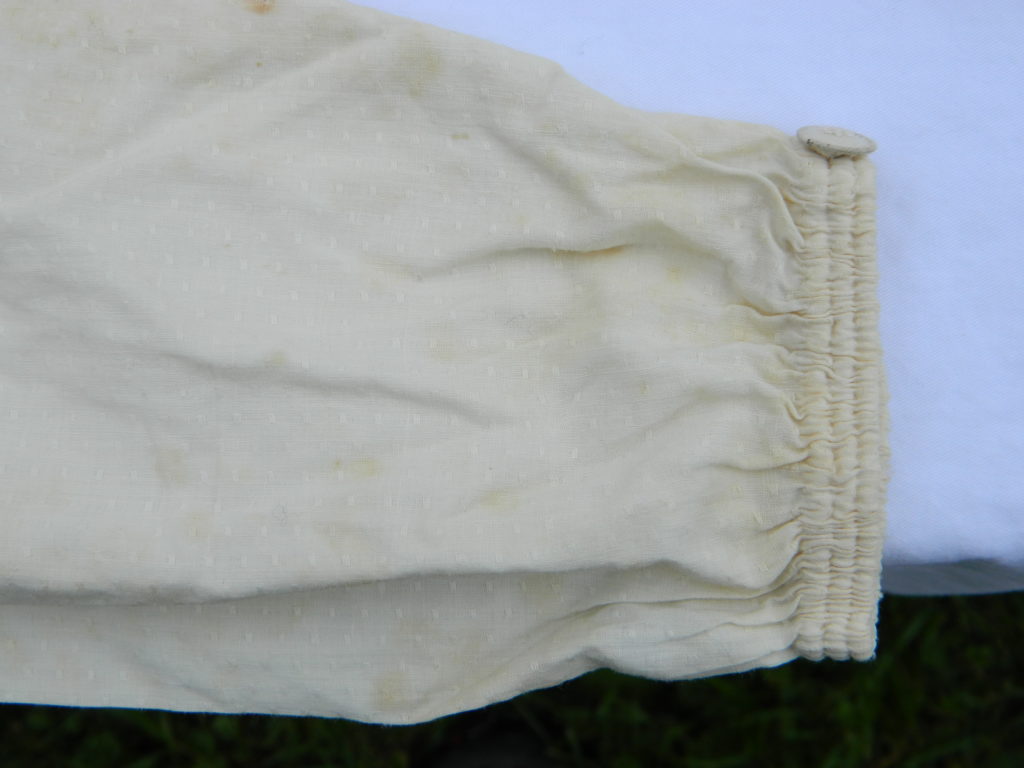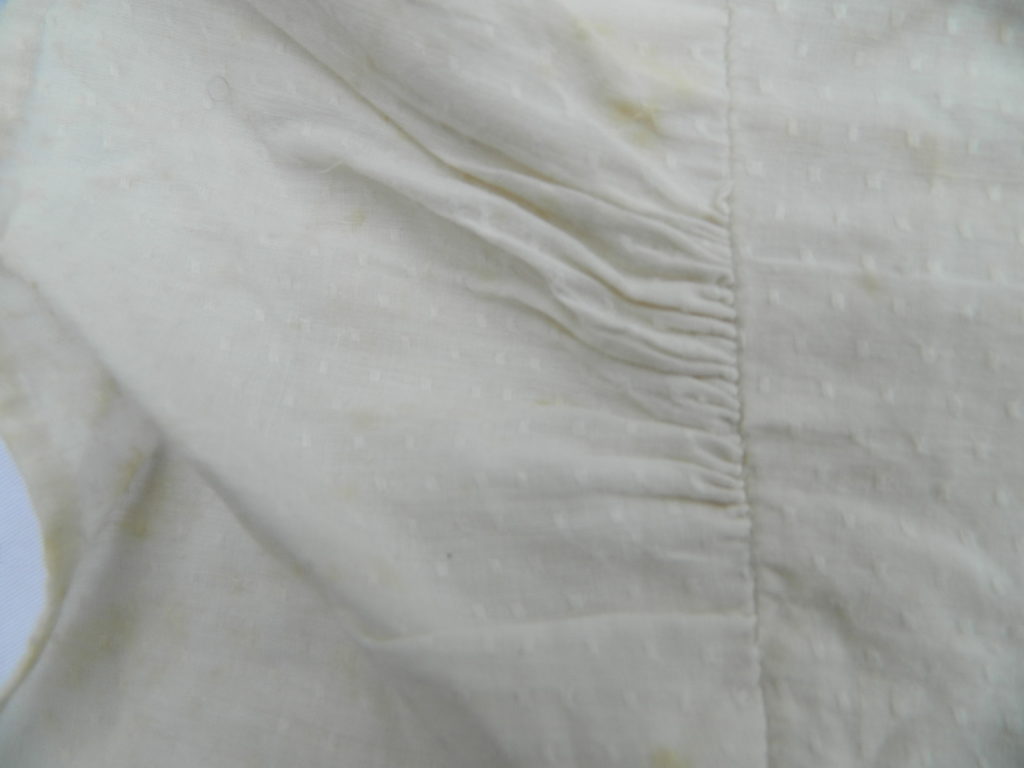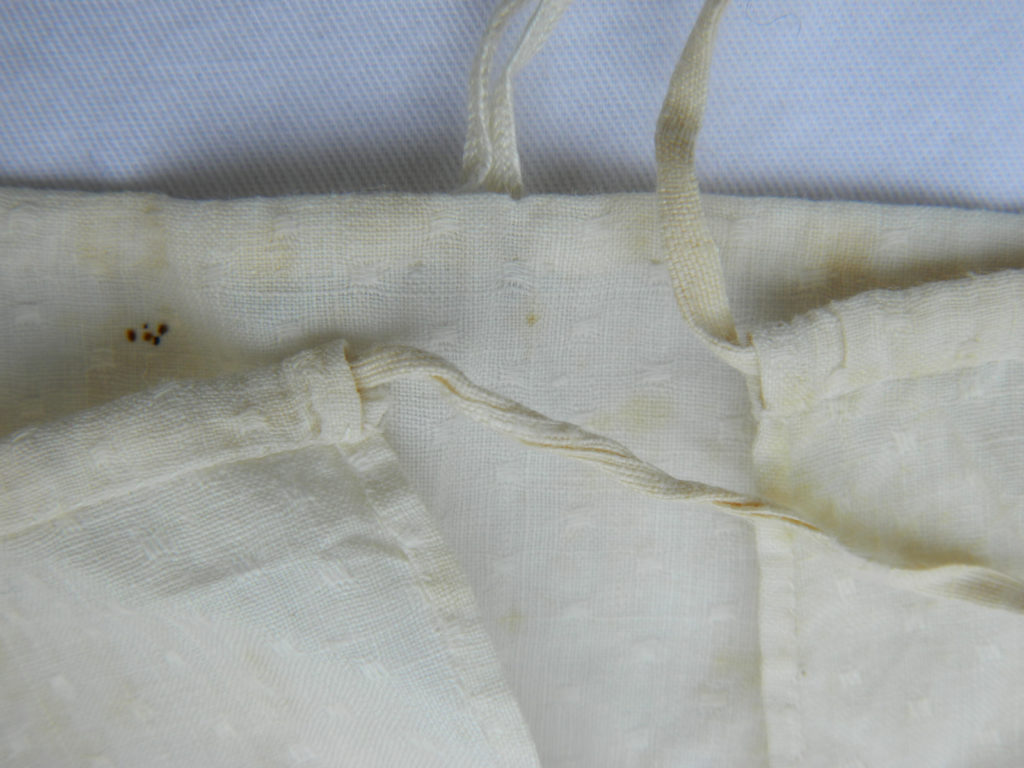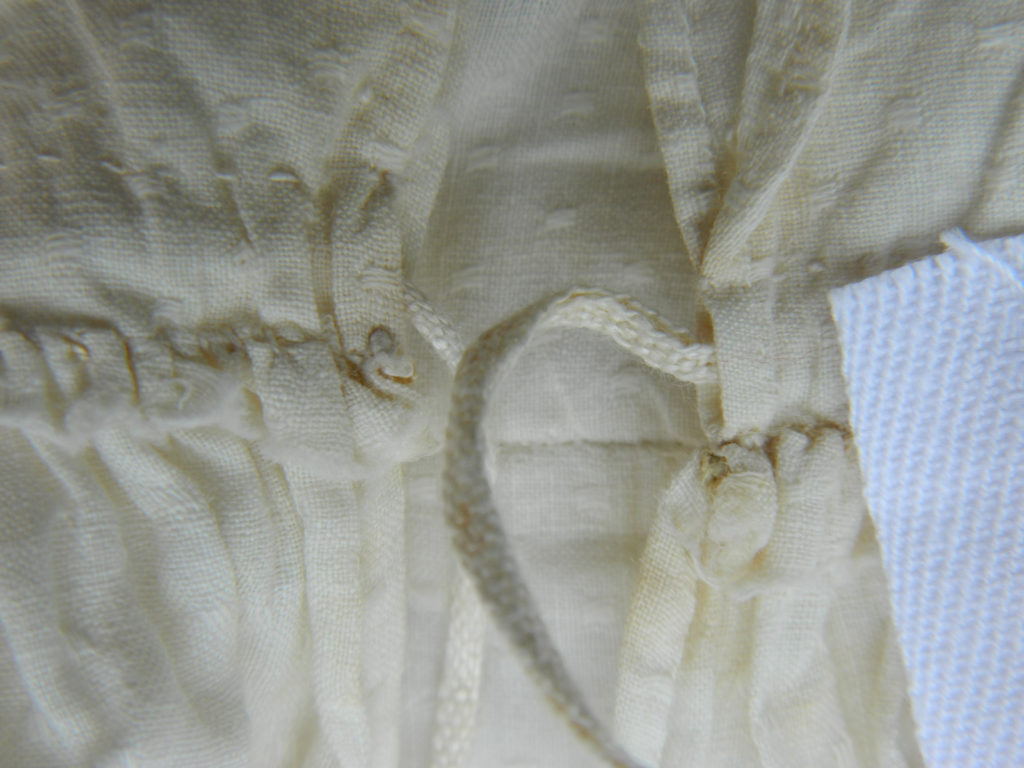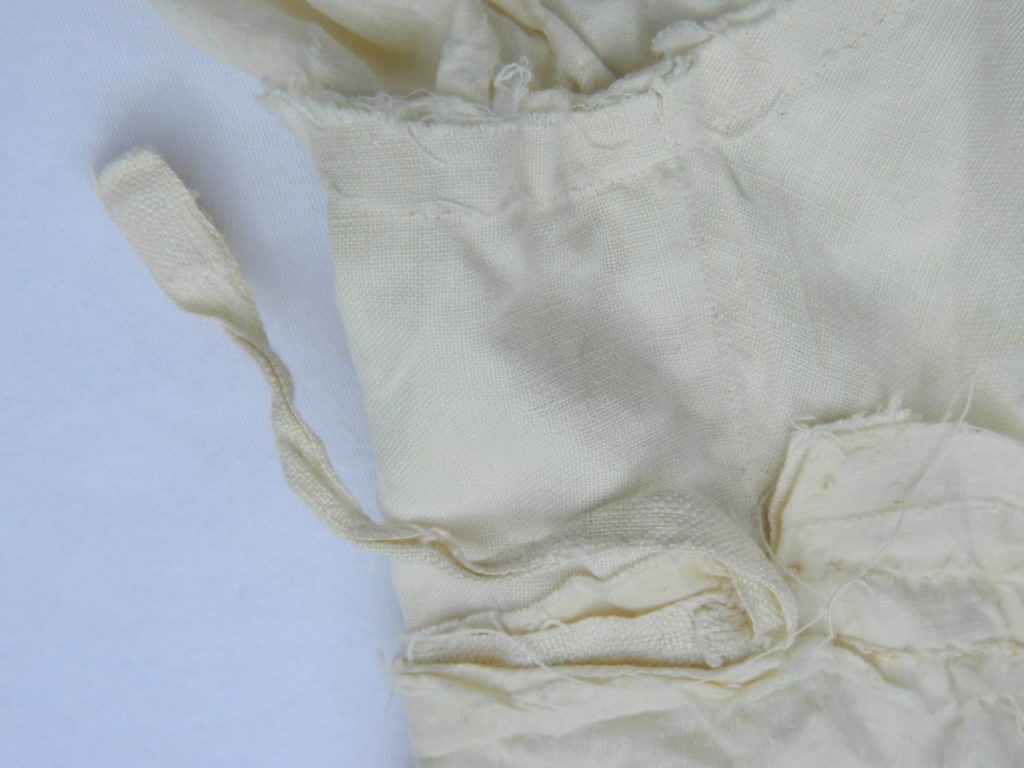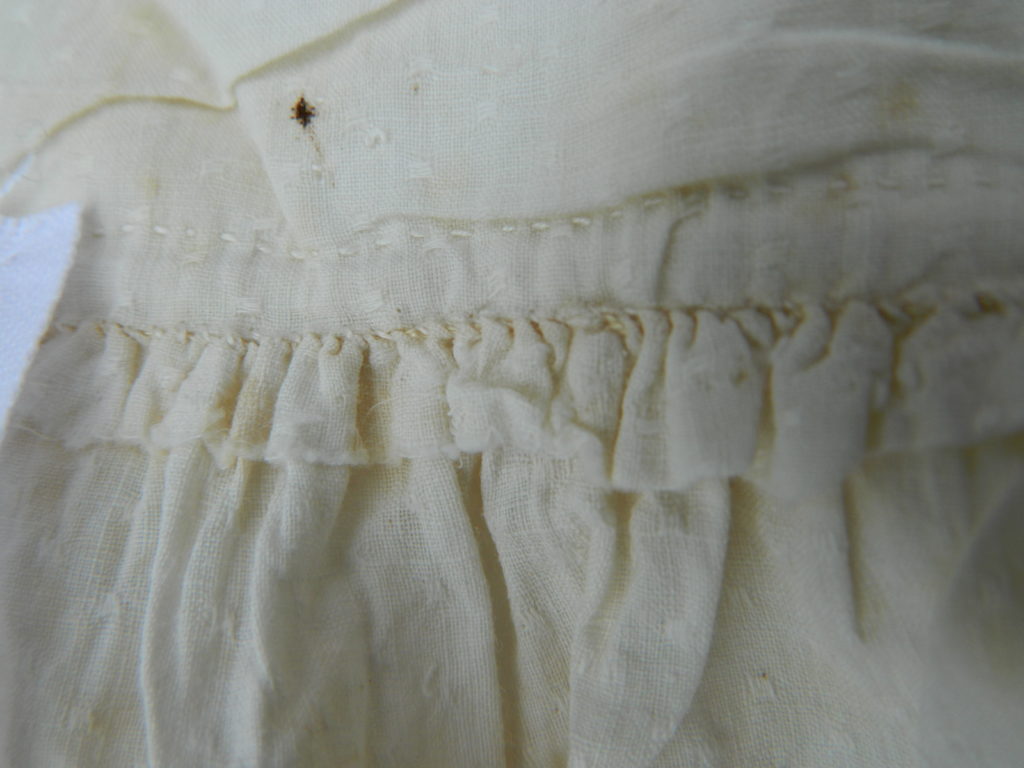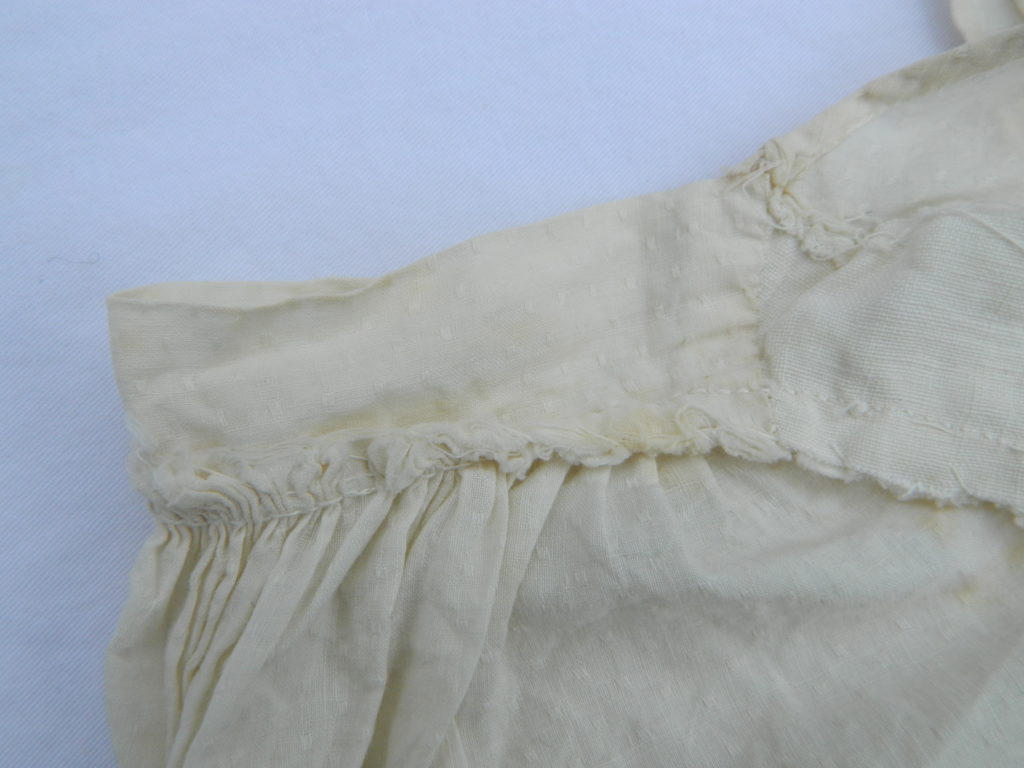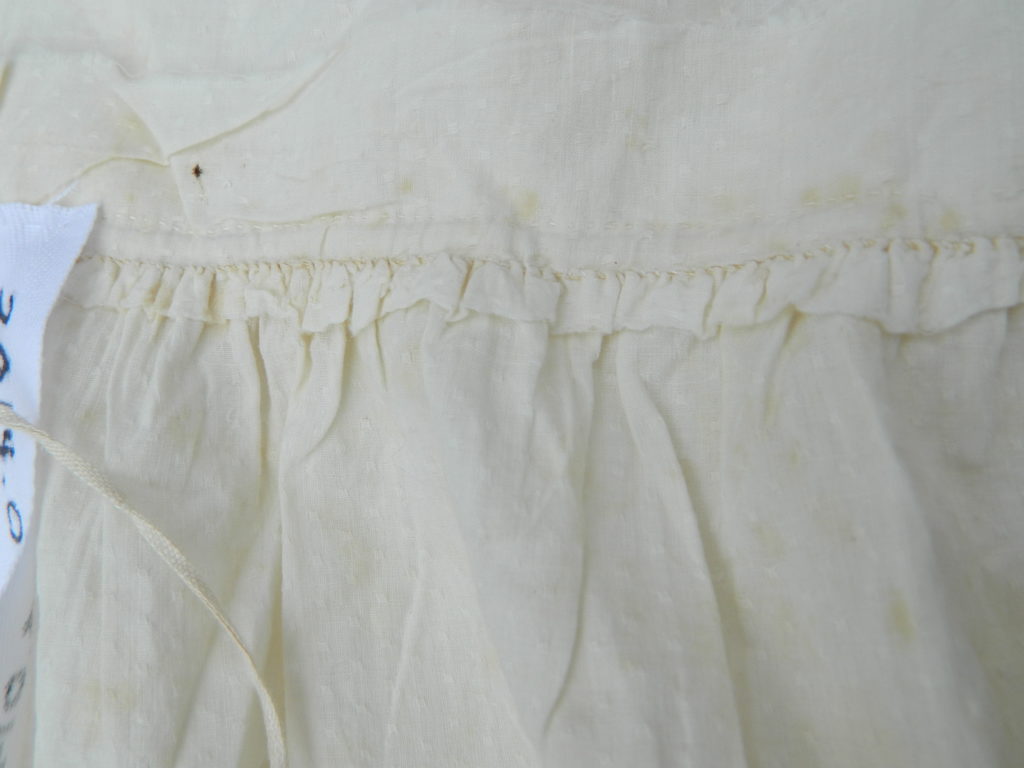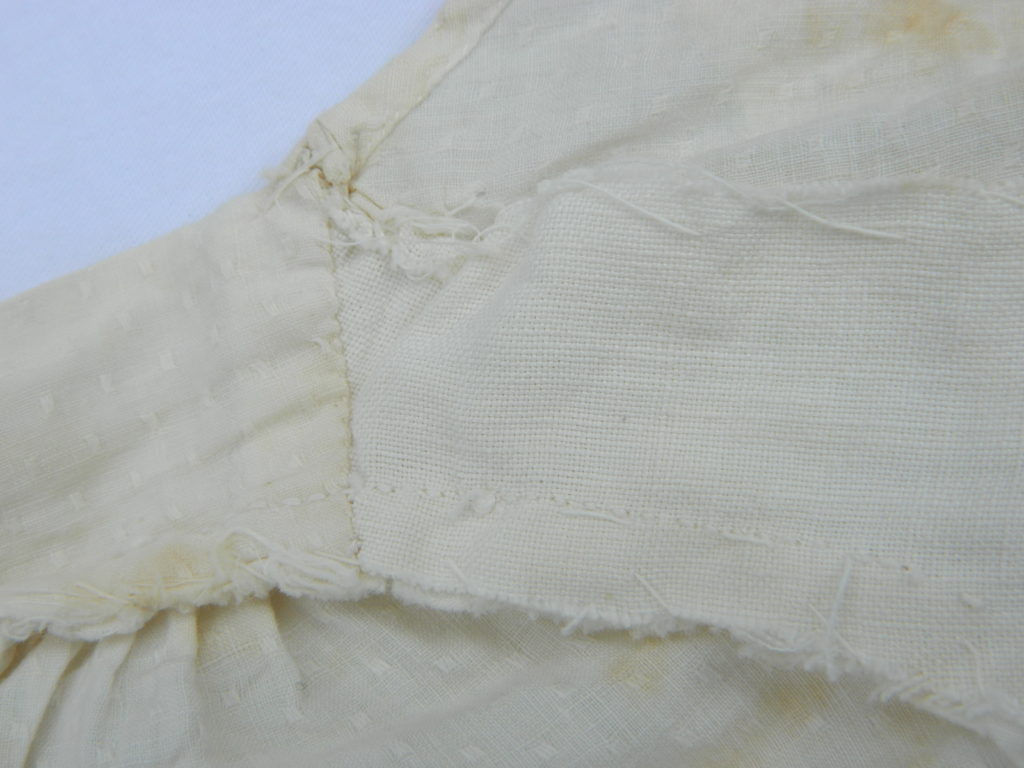 Clothing is among the most intimate set of belongings an individual can leave behind when they die. It reflects their personality, their likes and dislikes, how they lived and the work they did, and the space they held in society. It can retain their smell, how their body sweated, and if they bore children. One's clothing is present at every moment, next to the skin, supporting the body and working to keep it from the ravishes of the environment. After death, a person's political and physical story can be read in their clothing. Indeed for most of human history, textiles were among the most costly and cherished worldly goods a person carried throughout their life.
This exhibit strives to tell those stories we have learned from a small collection of clothing worn by an early Vermont Representative to Congress, William Czar Bradley, and his family. Each garment has been closely examined and photographed, measurements taken to create digital sewing patterns, and video tutorials created to illustrate historical sewing techniques.
Click the buttons below to explore each aspect of these unique garments.
Volunteer Remembrances: The Clothing of the Bradley Law Office
By Alice Caggiano
The William Czar Bradley Law Office and the small plot of land it stands on was bequeathed to the State of Vermont by the granddaughter of William Czar Bradley. Prior to that time, the building had been opened only by the great grandsons of Mr. Bradley and only for family members.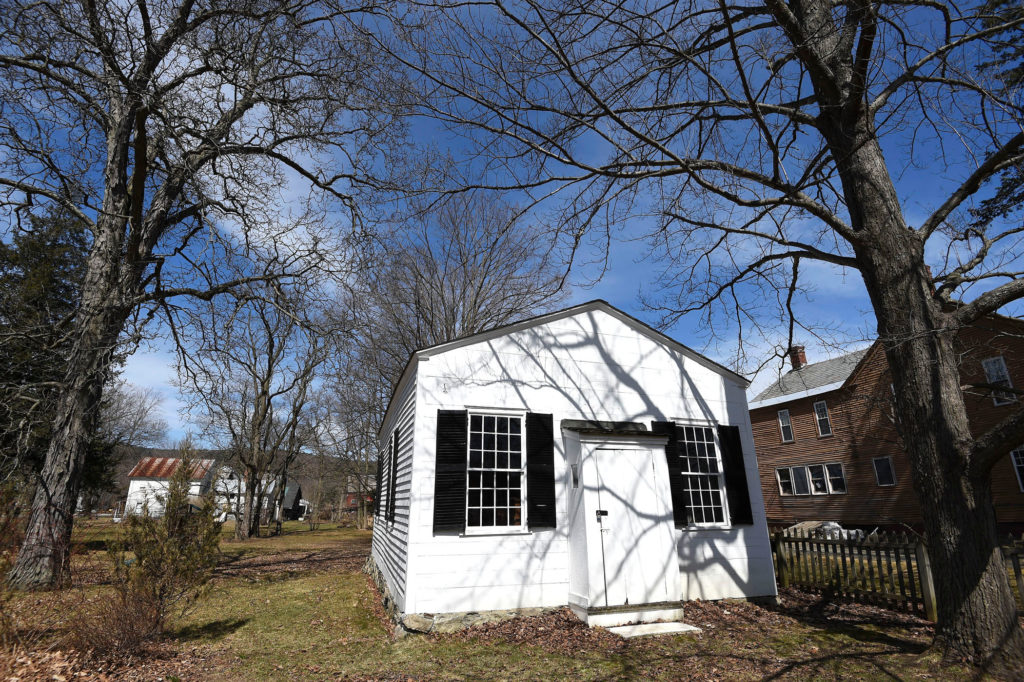 I had been fortunate in being in the group who went into the Bradley Law Office the first time it was opened by representatives from the State of Vermont Department of Historic Preservation. It was a thrilling and emotional day. We residents had been peeking in its windows our entire lifetimes, wondering what the little building held. Now we could see the secrets held in this time capsule. Months passed while the building was structurally stabilized. Westminster Historical Society became hosts to the public for the State, opening the office on Sunday afternoons. A number of years later, our state legislature decided to divest themselves of all the small buildings and historical sites under their control. The Westminster Historical Society members now realized their dream…. we owned the law office and its contents.
An inventory, by members and Trustees of the Westminster Historical Society, of the objects included within the building was completed, appropriately, on the Fourth of July 2014. Part of the inventory was a huge trunk and large box of clothing that reeked of dead mouse and other noxious odors when opened. We were advised to "throw it all out", "dump it all". Of course, our curious Curator and I could not do a blanket discard. A few weeks later, that Curator and I went into the building to do an inspection of the contents of these containers. Our bodies, protected with old clothing, nitrile gloves and face masks, were ready for the task of separating each piece to see what was there. We had no idea how old the clothing was, by whom it had been worn. We spread the clothing on drying racks and white sheets on the lawn in front of the office. It was a sad day, as we realized most of the pieces were beyond salvage. There were mouse feces and urine, moth cases and mold on the majority of the items or they were chewed beyond repair. These early 19th century clothes were too contaminated to bring into our collection. But we were determined to persevere. We discovered men's and women's apparel, including period shoes. We sorted according to condition and scarcity in our current collection. It was a quick and impersonal decision-making occasion. Clothing in unacceptable condition went into black plastic garbage bags, the "keepers" went into white trash bags. We stored all the bags in a closet type piece of furniture in the office until we could make a final decision on the acquisition of each piece. We knew we had a treasure trove of clothing. We also knew we should not be the final decision makers.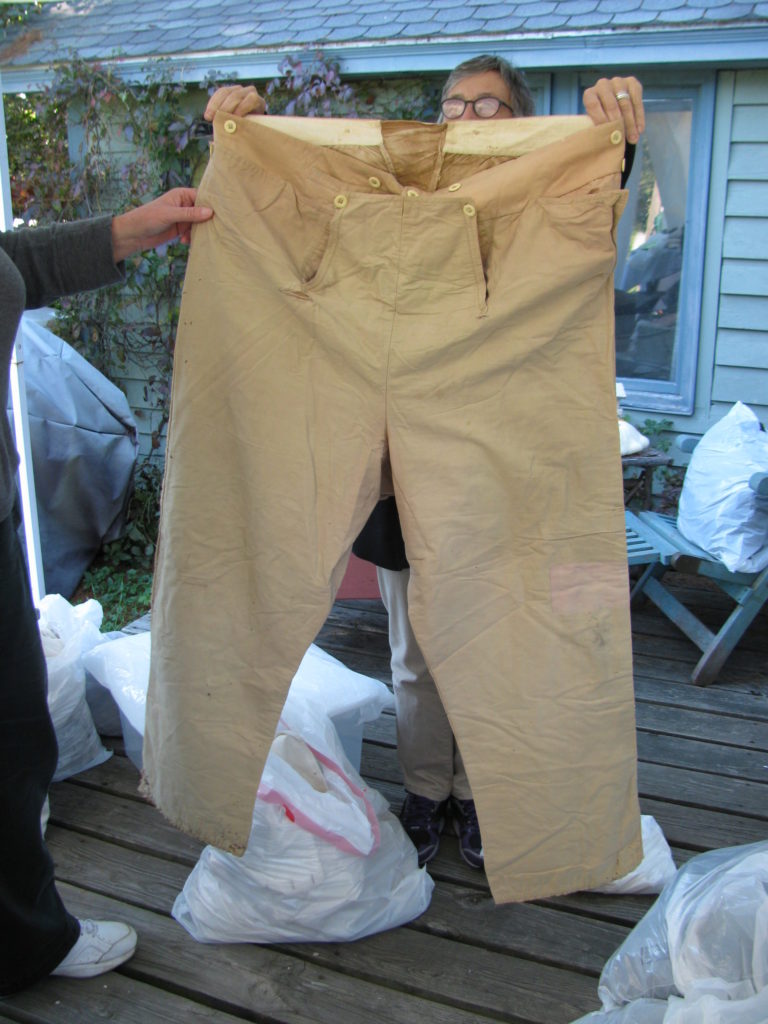 A few weeks later, on a beautiful Vermont autumn morning, our Curator, our Registrar, another volunteer and I met on the outdoor deck of the Curator to inspect each piece and make the final decisions regarding the disposition of this collection of clothing. We examined each item, looking at the beautiful embroidery, hand sewing, tiny stitches, handmade Dorset buttons, baleen stays. We checked pockets in the men's coats and vests. We took photographs of each item, including closeups of interesting constructions. If we discovered something we didn't recognize, our volunteer promptly did an internet search. Our Registrar recorded descriptions and comments, adding a DK to each item we deemed "Don't Keep". We were heart broken as the collection of "Don't Keep"s grew. But we also were very aware that we could not bring this potential hazard into our museum.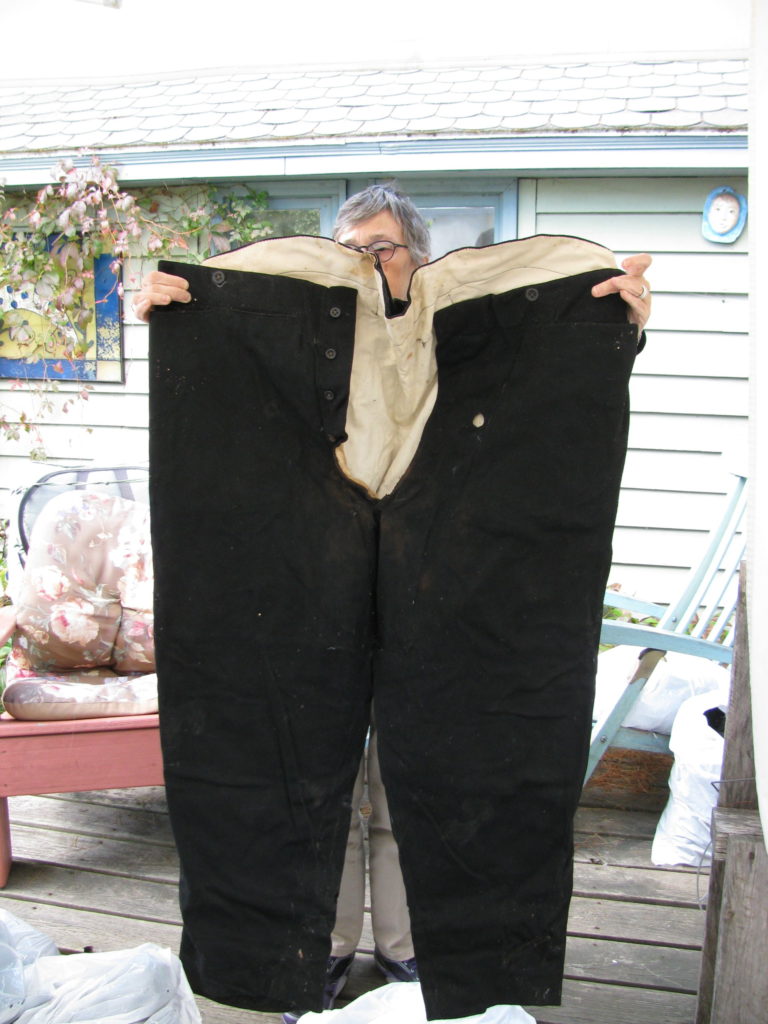 We were able to identify the wearer of some of the clothing, since they still bore the "laundry stamp" with the name of the owner and in some cases, the year and a number, indicating which item it was in the wardrobe of that person. The shirts were marked "Wm C. Bradley" or "Jonathan D. Bradley", William and Sarah's son. The shifts were marked "Sarah R. Bradley". When we accessioned the contents of another trunk, called a half trunk, which contained Sarah Bradleys' and her granddaughter, Sarah Bradley Willard's hand sewing tools and equipment, we found the stamp used to make these marks on the clothing. That was an exciting discovery.
All the while we were working we were realizing the size of this man, William Czar Bradley. His portraits do not completely show his proportions. This was a huge man. We also discovered that a talented seamstress had made most of the clothing, whom we assume was his wife. We also learned they were a frugal couple, although of the upper class of residents, when we saw the mending in the clothing. We became better acquainted with William's wife, Sarah, and her accomplished embroidery. We were getting to know this couple in a more personal way than just birth dates and dates he served in the United States Congress or Vermont Legislature. Unfortunately, it just made us want to know more. We keep hoping some day we will find Sarah's journals or the household ledgers, to give us an even closer attachment to this family.
We ended the day, physically and emotionally exhausted, with a goodly number of the pieces being deaccessioned. They were put in black plastic bags to go to a dumpster. Since the items were going to be destroyed, we allowed Sonia A. Scott to acquire a few of the deaccessioned pieces to add to her collection of period clothing.